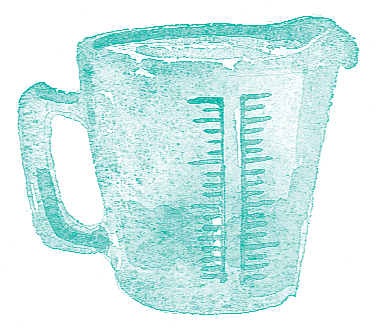 Raised on one of the oldest African-American farms in South Carolina, Dori Sanders is an accomplished home cook, a bestselling novelist, and a founding member of the Southern Foodways Alliance. The following recipe is excerpted from her cookbook, Dori Sanders' Country Cooking.


Flour-Bread Biscuits
Makes about 3 1/2 dozen
"The dough for these delicious biscuits is very accommodating: it does not need to rise, so you can make it in a hurry. But if you want a lighter biscuit, you can let the dough rise for twenty minutes prior to baking. And if you want to plan ahead, you can make the dough the day before and store it in the refrigerator overnight. Whichever you choose, the biscuits will have a wonderful flavor. The recipe makes a big batch, but you can be sure they won't last long."
1 tablespoon active dry yeast
2 tablespoons warm water
5 cups sifted all-purpose flour
1⁄4 cup sugar
2 teaspoons baking powder
1 teaspoon salt
1 cup shortening
2 cups buttermilk
1. In a medium bowl, dissolve the yeast in the warm water. Set aside.
2. In a large bowl, sift together the flour, sugar, baking powder, and salt. Cut in the shortening with a pastry blender until the mixture resembles very coarse cornmeal.
3. Add the buttermilk to the yeast water, stir briefly, and add to the flour mixture. Stir until the mixture is just moistened. The dough, which will be very soft, may be covered and refrigerated overnight at this point.
4. Preheat oven to 400° F. Turn the dough out onto a floured surface, sprinkle the top lightly with flour, and knead 6 to 8 times. Reflour the surface and roll the dough out to a thickness of about 1⁄4 inch. Using a biscuit cutter lightly dipped in flour, cut into rounds and place on a lightly greased baking sheet. For lighter biscuits, cover with a towel and let rise in a warm place for 20 minutes. For quick biscuits, proceed directly to baking.
5. Bake in the preheated oven for 15 to 20 minutes or until golden. Serve warm.
"Full of warm-hearted reminiscences and hearty, satisfying recipes" (Newsweek). A trove of traditional Southern recipes and new interpretations of old-time favorites from an author who was born and raised on the South Carolina farm where she still lives, writes, and cooks.
Make sure to check out Dori Sanders' recently re-released novel, Clover, available now!
GET THE BOOK: Amazon | iBooks | B&N | Kobo | Google | Sony