Watch out, summer—the new school year is nearly here! Make this the best, most stress-free one yet with these 5 organizational back-to-school hacks, starting with Sandra Boynton's Mom's Family Calendar.
1. Create a Family Calendar
Between soccer practices, student council meetings, piano lessons, and parent-teacher conferences, it's easy to lose track of who is supposed to be where. Creating a single central family calendar is an easy way to stay organized and consolidate mountains of loose papers and scattered sticky notes.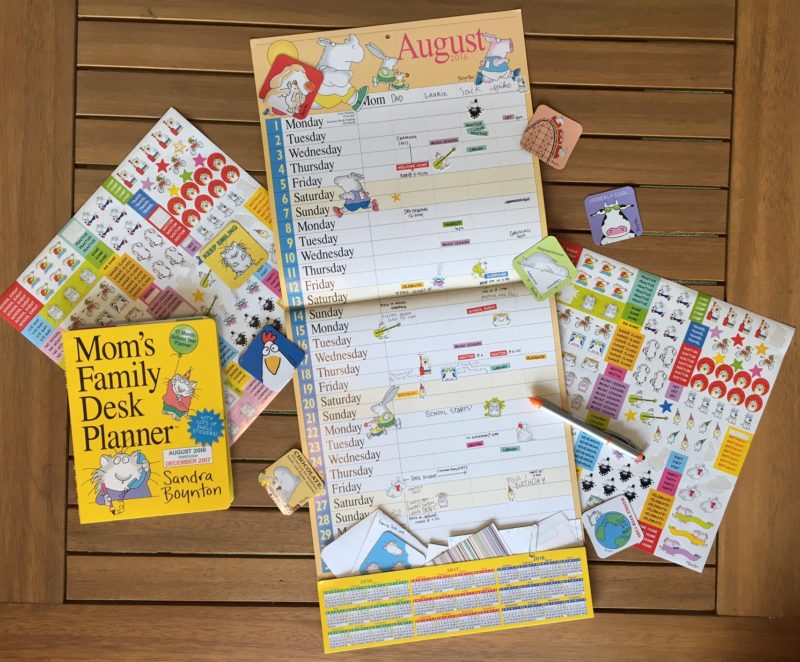 Mom's Family Calendar is a 17-month wall calendar that's truly indispensable for busy families. Arranged in a unique grid, with five columns across the top (customizable for each member of the family), and the days of the month running down the left side, there's plenty of room for you to keep tabs on daily activities, appointments, and other extracurricular activities. The calendar comes with a drop-down storage pocket—handy for permission slips, tickets, and any printed or scribbled seasonal schedules. Also included: 9 illustrated magnets and 500 color stickers, which makes teaching your younger kids to use the calendar fun. You're giving them a great organizational skill while keeping your own sanity (and avoiding the "What? You never told me Grandma was coming for dinner!" drama . . . this works for other adults in the house, too!).
2. Do Your Research
Back-to-school shopping can be daunting–throngs of people and incomplete school supply lists are enough to deter even the most organized parent. Maximize your lengthy to-do lists by doing your research before getting in the car and heading to the store. Go through your kid's closet and figure out exactly what they need, gathering clothes and shoes that no longer fit (or are no longer fit to be worn). Target your shopping list on the gaps in your child's wardrobe, making sure to be mindful of possible hand-me-downs.
Repeat the process with school supplies, making sure to consult your school's classroom supply list before shopping. Don't have a school supply list yet? Check out these common classroom items from kindergarten through college.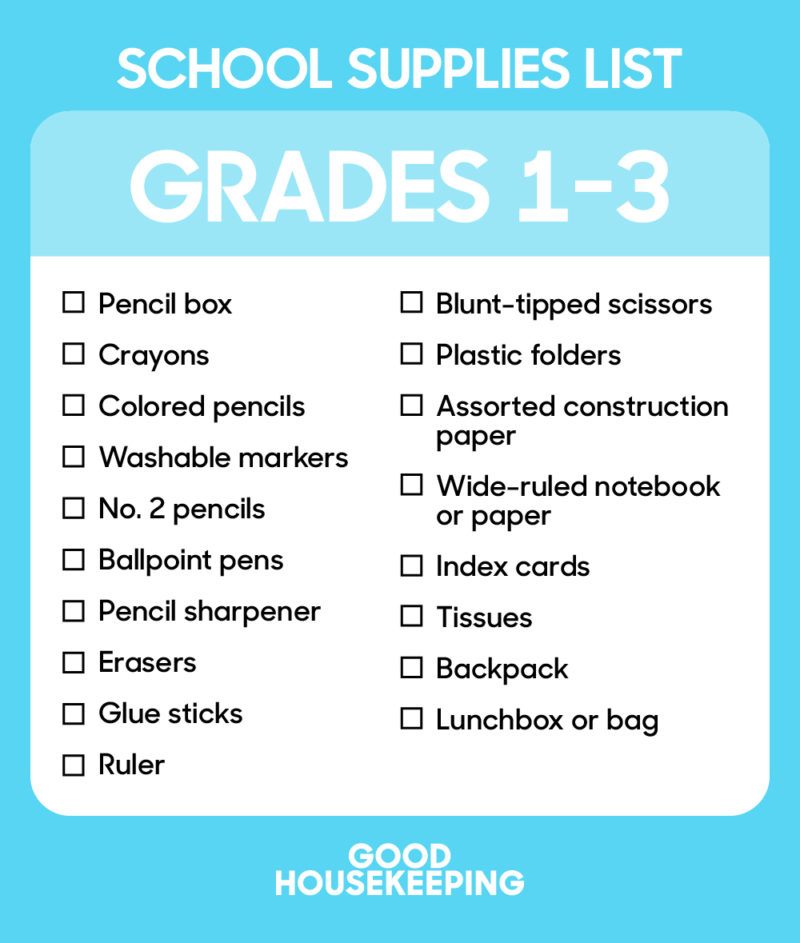 3. Plan School Lunches in Advance
When you're at the grocery store, buy things in categories, and then mix and match throughout the week. Each lunch should have a main course, a fruit and veggie, a snack, a drink, and a treat. Make sure your meal planning includes flexible ingredients: a can of tuna, boiled eggs, or cubed chicken breast can be tossed onto a salad for the grown-up folks, popped into a bento box for the little ones, or made into a filling sandwich for a teen. Keep cooked multipurpose protein and sturdy fruits and veggies on hand for quick prep. (For other flexible and money-saving lunch tips and easy recipes, check out Bring Your Lunch by Califia Suntree.)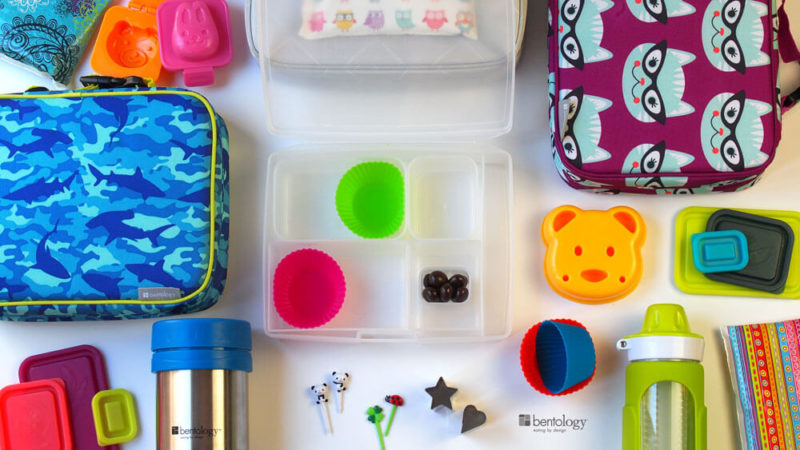 With this basic formula, and with some help from craft and creative bento sets like these from Bentology, you can pack a wide variety of tasty lunches for the whole family without driving yourself nuts.
4. Pick Out Clothes for the Week
Last-minute clothing indecision can make you and your kids late (and the larger your family, the more likely this is to happen). Check the weather for the week on Sunday, then pick out outfits for the school week and place them neatly in cubbies, like this one, which features days of the week. Your kids will never be late again!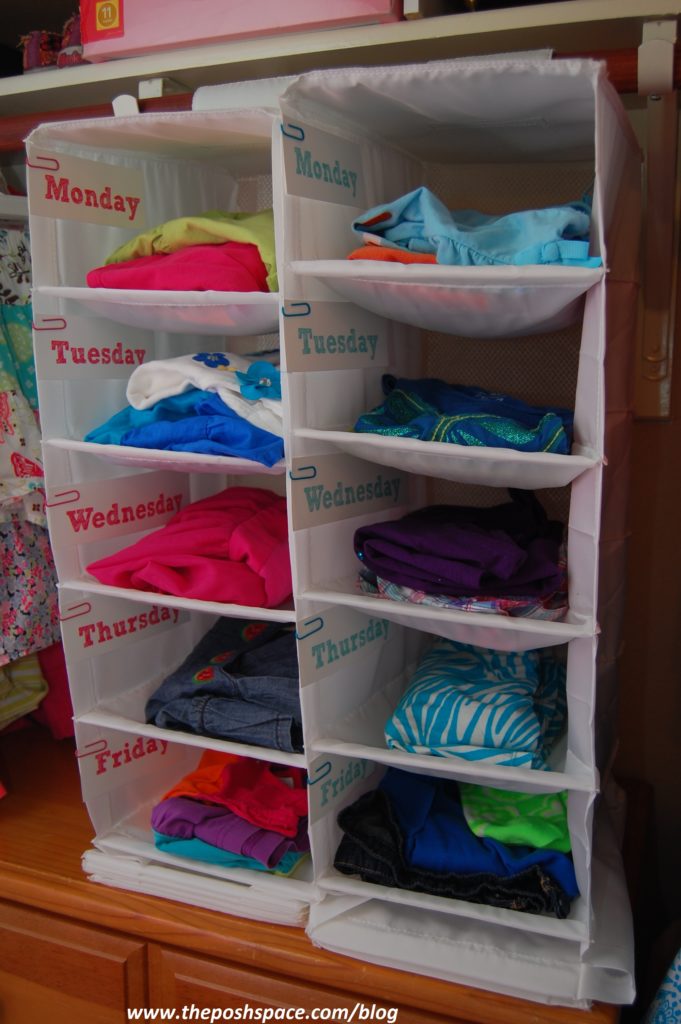 5. Create a homework station
Have trouble motivating your kids to stay organized and on-task with their homework? Create a homework station like this one in a distraction-free, communal area of your house, where parents can check in and help if needed. The best ones are organized so that they can be easily moved out of the way if need be.