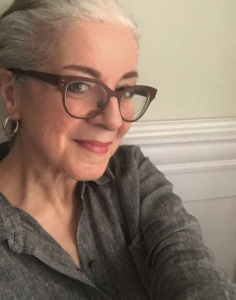 Patricia Schultz is the author of the #1 New York Times bestsellers 1,000 Places to See Before You Die and 1,000 Places to See in the United States and Canada Before You Die. A veteran travel journalist with 25 years of experience, she has written for guides such as Frommer's and Berlitz and periodicals including The Wall Street Journal and Travel Weekly. She also executive-produced a Travel Channel television show based on 1,000 Places to See Before You Die. Her home base is New York City.
For interviews, please contact Publicity at Workman.
For speaking engagements, please contact the Workman Speakers Bureau.
Come Hear Patricia Schultz Speak
Wednesday September 14, 6:00 PM ET
In conversation with Steven Shalowitz
In-person at Rizzoli Bookstore
1133 Broadway, New York, NY 10010
More information here: https://www.rizzolibookstore.com/news/patricia-schultz-presents-why-we-travel-100-reasons-see-world
RSVP here: https://www.eventbrite.com/e/patricia-schultz-presents-why-we-travel-100-reasons-to-see-the-world-tickets-404211747217
Wednesday September 21st at 6:30 PM MT
In-person at Boulder Book Store
1107 Pearl St., Boulder, CO 80302
More information here: https://www.boulderbookstore.net/event/patricia-schultz-why-we-travel
Purchase your ticket here: https://www.eventbrite.com/e/patricia-schultz-why-we-travel-tickets-389595910857
Tuesday September 27th at 6:30 PM CT
In-person at The Book Stall
811 Elm Street, Winnetka, IL 60093
More information here: https://www.thebookstall.com/event/evening-travel-guru-patricia-schultz
RSVP here: https://www.thebookstall.com/evening-travel-guru-patricia-schultz-person
Wednesday September 28 at 7:00 PM ET
In-person at Avon Free Public Library
281 Country Club Road, Avon, CT 06001
More information here: https://www.avonctlibrary.info/event/why-we-travel-patricia-schultz/
Saturday October 1st at 11:00 AM ET
In-person at the Decatur Book Festival
Explorations Near & Far: A Travel Panel
The Sanctuary at First Baptist Church of Decatur, 308 Clairemont Ave, Decatur, GA 30030
Book sales by Eagle Eye Book Shop
More information here: https://decaturbookfestival.com/session/explorations-near-far-a-travel-panel/
Sunday October 2nd at 3:30 PM ET
In-person at Oxford Exchange
420 W. Kennedy Blvd., Tampa, FL 33606
More information and tickets here: https://www.eventbrite.com/e/patricia-schultz-why-we-travel-tickets-416100857867
–