It's time to get ready for school! Now, the series that keeps K–6th graders sharp, active, and curious in between grades is expanding to meet popular demand: Introducing Summer Brain Quest: Between Grades Pre-K & K, covering the summer between Preschool and Kindergarten so 4- and 5-year-olds can get ready for school—and have fun doing it.
Teacher-approved, parent-trusted, and designed to appeal to kids' natural love of learning and playful curiosity, Brain Questmakes it fun to be smart all summer long!
Here's a puzzler from Summer Brain Quest—perfect for kid's between second and third grade…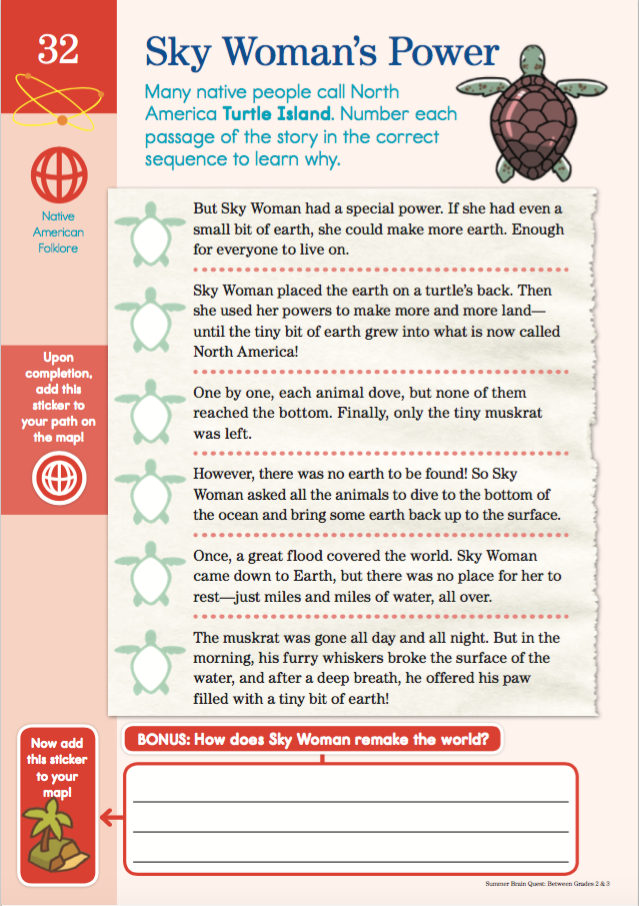 Click here for downloadable PDF.
Learn more about the Summer Brain Quest series here!
Key: Order: 2, 6, 4,3, 1, 5 Bonus: She puts a piece of land on the back of the turtle and uses her power to make more land.