Happy Friday! With the holidays right around the corner and the spirit of giving in the air, we thought it was the perfect time for a charity-themed link round-up! We asked our coworkers to share with us the charities that are the most important to them and below are nine of  our favorites!
1. Kiva
From editorial intern Perry Minella
Kiva is a non-profit, microfinance organization that lets individuals loan as little as $25 directly to a person in poverty. These loans can be for anything from business supplies, to home improvements, to education costs. That money is then paid back over time and can be lent out again and again. I put $50 into my Kiva account a few years ago and I have used that exact same money over and over again to make over 40 loans to date.
2. Pearl S. Buck International
From Michael Rockliff, Director of School & Library Sales and Marketing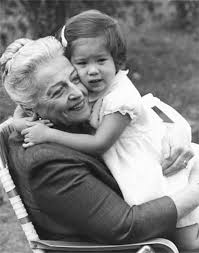 While this charity has many arms, its primary purpose is to sponsor Asian children in need. It was started 50 years ago to help biracial children abandoned by American service men in Vietnam, but the organization has since broadened its scope to include  many other nations around the world. Through the Opportunity House child sponsorship program, you can help a child receive health care and an education for only $30 a month.
Michael's wife has been a charter sponsor for 50 years and is one of the longest continuing sponsors. They have both found their relationships with these children very gratifying and sometimes heartbreaking.
From Elise Howard, Editor/Publisher with Algonquin Young Readers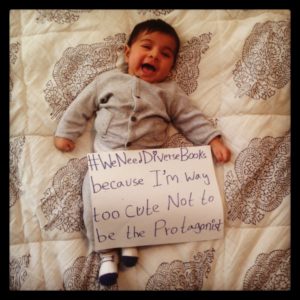 We Need Diverse Books™ (WNDB) is a group that is "dedicated to advocating and supporting non-majority narratives in children's books and creating tangible change in the publishing industry." Through donations and volunteers, this group is able to bring diverse books to schools in need and provide children with  "windows into different backgrounds and cultures so they can increase their empathy and understanding". WNDB also sponsors the Walter Dean Myers Award & Grant Program, which recognizes "outstanding diverse contributions by authors in Young Adult and Middle Grade literature and provides funds to help develop new diverse authors and artists."
From Marilyn Barnett, Director of Gift Sales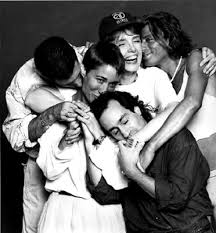 When faced with a life-threatening illness, the focus from doctors is usually on the medical problems at hand, with no one to look after the emotional and spiritual needs of both the patient and their loved ones. Friends In Deed, also known as The Crisis Center for Life-Threatening Illness, was created to help fill this void in our medical care system. The Crisis Center is there to help anyone who has recently been "diagnosed with a life-threateding illness, [is] exhausted from caregiving, and heartbroken over the death of someone they loved." They provide many programs including group therapy, one-on-one therapy, crisis counseling, physical therapy, and yoga and meditation. If you are dealing with a health crisis and need a safe space to recharge, Friends In Deed will be there for you.
From Nathalie Le Du, Senior Editor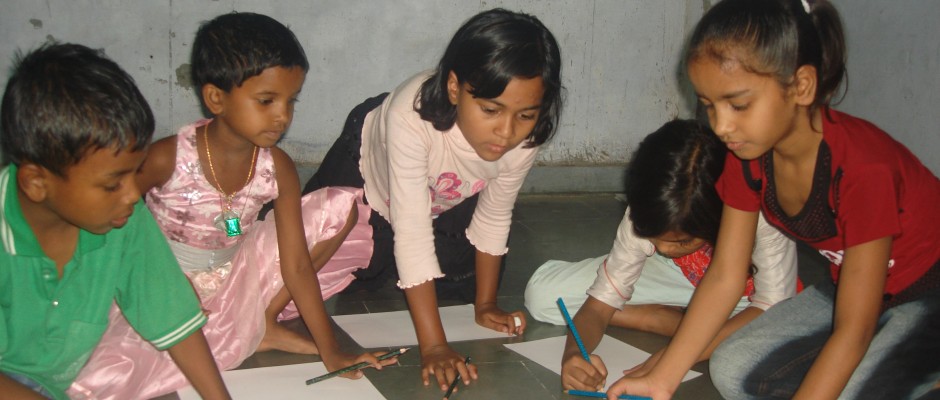 This organization "searches and sponsors projects in developing countries that have as their goal to improve the lives of children." They mainly focus on projects that will help improve education,  medical care, food availability, cultural development, and general well-being. A few recent projects have included buying rain boots for children in Nicaragua so that they could walk to school; funding the education of 20 children in India; and funding and managing a children's library in Ghana. Cucu foundation is staffed entirely with volunteers, including their board members, and 98% of the money they receive in donations goes directly to their varies projects. With your help Cucu can continue to find and support worthy projects around the world.
From Randall, Director of Online Retail Accounts
Reach Out Worldwide (ROWW) was founded by actor Paul Walker after assisting in Haiti as part of a relief team responding to the 2010 earthquakes. Paul "saw a gap between the availability of skilled resources and the requirement for such personnel in post-disaster situations." ROWW was created to help fill this gap.
"ROWW is a network of committed professionals with first responder skill-set (including project management, logistics, heavy equipment operation, EMT, paramedic, firefighting, and healthcare, etc). The volunteers provide their expertise when disasters strike and augment local resources with the goal of accelerating relief efforts on a worldwide basis. ROWW has developed Standard Operating Procedures that facilitate arriving quickly, clearing access, providing basic necessities and medical assistance to ease the survivors' pain and bringing hope in the bleakest of circumstances."
Since its founding, ROWW has been able to provide relief and assistance in the wake of many disaster situations including the 2010 earthquake in Chile, the 2011 typhoon in the Philippines, and most recently the tornado that hit Arkansas in April of this year. Since their founder's death last year, ROWW has been working diligently in his memory.
From Kendra Poster, Director of Foreign Rights
Donors Choose is an incredible site that helps improve our public education system by enabling individual donors to support projects submitted by public school teachers – sort of like a Kickstarter for teachers. And the best part is that no matter the size of your donation, you will receive pictures of the project you helped make possible as well as a thank-you note from the teachers!
8. B*Cured
From editorial intern Perry Minella

B*Cured is a non-profit organization whose goal "is to help find a cure for brain cancer through research grants." Co-founded by my best friend's mother, Melissa Salamé, and Debbie Needle, after they both lost a parent to the disease, B*cured has raised over a million dollars towards this goal. Metastatic brain tumors (cancer that has spread from other areas of the body) effect as much as 15% of cancer patients, and since there are over 12o different types of brain tumors, finding effective treatment can be difficult. So far, B*Cured has awarded 10 grants to innovative researchers at nationally ranked universities and hospitals to help fight this disease and your donations will help them continue this important research.
 From editorial intern Perry Minella, via her mother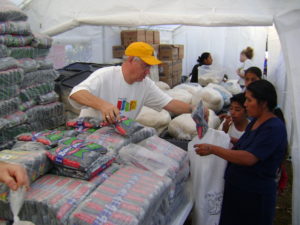 Simply Smiles is an organization that focuses on providing "bright futures for impoverished children, their families, and their communities." Working mainly in the Cheyenne River Sioux Tribe Reservation and in Oaxaca, Mexico, their holistic approach to alleviating poverty seeks to create empathy between volunteers and the people they help  and focuses on creating long-term solutions to the many problems that plague the impoverished communities where they work. Simply Smiles has helped to provide emergency food aid and fund scholarships; they've built new homes, schools, and community centers in communities that desperately needed them; and they've made the preserving ad celebrating of traditional cultures an important part of their work.
Both my mother and my brother volunteered with Simply Smiles and went to work on the CRST Reservation. It was a transformative experience, not only due to the rigorous physical work of building a home, but also because of the time they spent getting to know the individuals of the community. I look forward to joining them on the next volunteer trip.
That's it for this week's link round-up! We know the spirit of generosity is alive and well amongst our readers, so please let us know in comments about your favorite charitable organizations! And if you are looking for a wider range of charity options, you can take a look at the Project For Awesome – this annual event features thousands of videos posted by people all over the world advocating for varies charities. It was started in 2007 by John and Hank Green of the Vlogbrothers (you may also know John as the author of The Fault In Our Stars) and this year raised over a million dollars. Though it  just recently wrapped up last week, all the videos are still available to view on their website and on YouTube.
Happy Holidays!