Looking for something delicious that will delight more that just your taste buds? Look no further—these caramels do just that by coupling their splendid flavor with a surprise special ingredient: cannabis. There are many different ways to consume cannabis, so if you don't enjoy smoking and have a sweet tooth, edibles may be the right choice for you. Candy and chocolate, including gummies and brownies, are the most popular edibles in dispensaries. With a little math and a few tricks, you can try making your own edibles at home. Here's the recipe for "Netflix and Chill Caramels" from A Woman's Guide to Cannabis, the perfect snack for starting that new TV show you've heard so much about, or for rewatching your favorite film.
Note: The danger with these caramels is that they are so delicious you may keep eating them and get way too high. Think about making a virgin batch of caramel to snack on during your Netflix binge. Label correctly!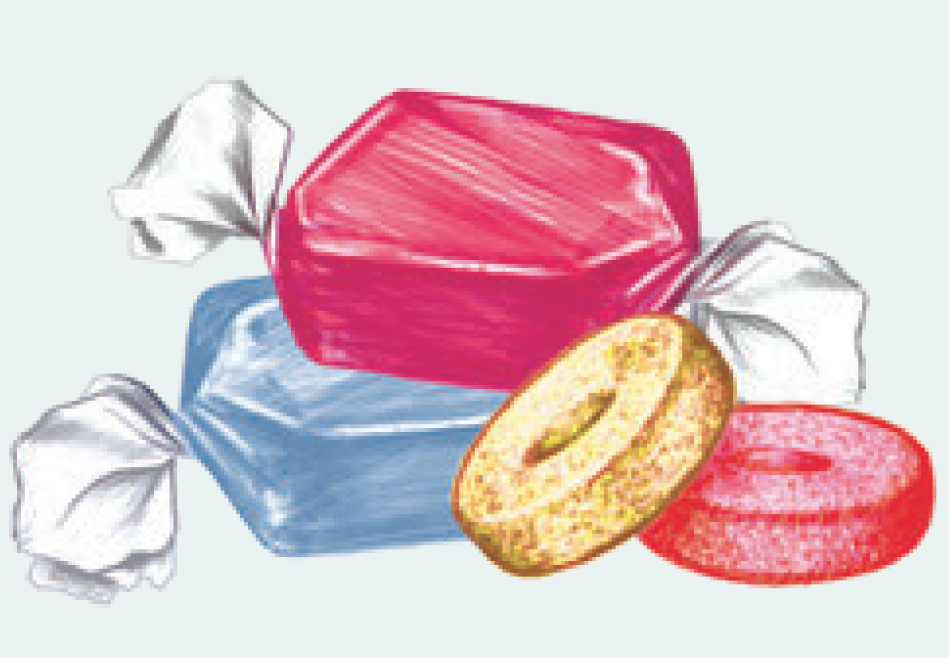 Yield: 16 (strong) or 32 (mild) caramels
Infusion: Use cannabis flower infused into butter (see below for recipe). Do not use lecithin in the cannabutter because the extra emulsion prevents the caramel from setting up properly.
Strain: Choose a high-THC strain from the indica section of the dispensary. Look for myrcene and linalool terpenes for maximum relaxation.
INGREDIENTS
3.5 grams (for a mild effect) or
7 grams (for a strong effect)
cannabis flower
½ cup (4 ounces, 1 stick) unsalted
butter, clarified butter, or ghee
½ cup water
1 cup granulated sugar
¼ cup light corn syrup
½ cup heavy cream (at least 36% butterfat)
1 tablespoon vanilla extract
1 teaspoon salt
Optional: flaky sea salt
EQUIPMENT
8 x 8-inch baking pan or
candy molds
Parchment paper or nonstick
cooking spray
Medium-sized saucepan
Candy thermometer
Whisk
Silicone spatula
Pizza cutter
Airtight container
WHAT TO DO
Infuse cannabis into butter (see below for recipe).
Line an 8 x 8-inch baking pan with parchment paper or spray pan or molds with nonstick cooking spray.
In a medium-sized saucepan, bring the water, sugar, and corn syrup to a boil. Using a candy thermometer, cook until the sugar reaches 270°F. Remove from heat.
Slowly add the cream and cannabutter using a whisk. Mixture will double in size. Return the pan to a medium heat. Stirring constantly, allow the mixture to rise to 240–250°F. It will take 5 to 10 minutes. Remove from heat.
Add the vanilla extract and salt. Stir well until blended.
Carefully pour the mixture into the 8 x 8-inch baking pan or molds.
Optional: Sprinkle flaky sea salt over the caramel. Let the mixture cool to room temperature for at least an hour.
If you used a pan rather than molds, cut the caramel into pieces with a pizza cutter. Wrap each piece in parchment paper and store them in an airtight container in a cool, dry place for several months.
Flower Cannabutter Recipe
Yield: 1/2 cup of flower cannabutter
INGREDIENTS
1/2 cup plus 2 tablespoons unsalted butter
3.5 grams (for a mild effect) or 7 grams (for a strong effect) decarboxylated cannabis flower
2 tablespoons liquid lecithin
EQUIPMENT
Medium-sized pot or saucepan
Small jar or glass measuring cup
Whisk
Fine-mesh strainer or cheesecloth
Airtight jar
WHAT TO DO
1. Fill a medium-sized pot or saucepan halfway with water and set to boil.
2. In a small jar or glass measuring cup, combine the butter with the cannabis flower. Set the uncovered jar in boiling water. When the butter has melted, whisk the mixture to evenly coat the cannabis.
3. Reduce the heat and simmer the mixture for 1 hour. Add more water as needed.
4. Allow the mixture to cool, then strain it through a fine-mesh strainer or cheesecloth. Firmly press to squeeze out every single drop of medicated butter. Strain again. It
will result in 1/2 cup of butter.
5. Add the lecithin and stir well until blended.
6. Store the cannabutter in an airtight jar in the fridge for up to a month or freeze for up to 6 months.
More about A Woman's Guide to Cannabis: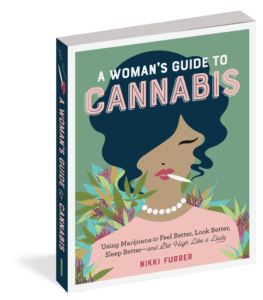 A woman's handbook to demystifying the world of weed, whether it's being used for pain relief, a moment of calm, or a fit of giggles.
Women of all ages are using cannabis to feel and look better. For rookies and experienced marijuana users alike, this lively, information-filled book is just the supportive guide you need to find the right dose to relieve anxiety, depression, and inflammation, and mitigate the onset of dementia and other signs of aging. Plus boost moods, ease aches, even lose weight, and get restful sleep. And a dose just for fun? Well, that works, too!
Plus over twenty recipes, from edibles like Classic Pot Brownies and Netflix and Chill Caramels to self-care products like Radiant Glow Serum and Happy Body Bar.
Buy the Book
Amazon | B&N | Indiebound | Workman