Love is in the air, and we're sharing it the best way we know how: by launching a brand new series on the Workman blog spotlighting INDIE BOOKSTORES. Here at Workman HQ, we love buying books, supporting local businesses, and sharing all the pictures from those special visits on our Instagram account. There's nothing like getting to know the people who work in the store down the street from your favorite coffee shop (or maybe on your drive home from a day at the office). From personal book recommendations to a friendly hello, indie bookstores are the place to be.
Today we are traveling to Decatur, Georgia—home of Little Shop of Stories—with some help from Terra McVoy, a Little Shop bookseller and kids lit author. With books like After the Kiss for teens and Drive Me Crazy for tween readers, Terra is the perfect ambassador for books on love. Happy reading!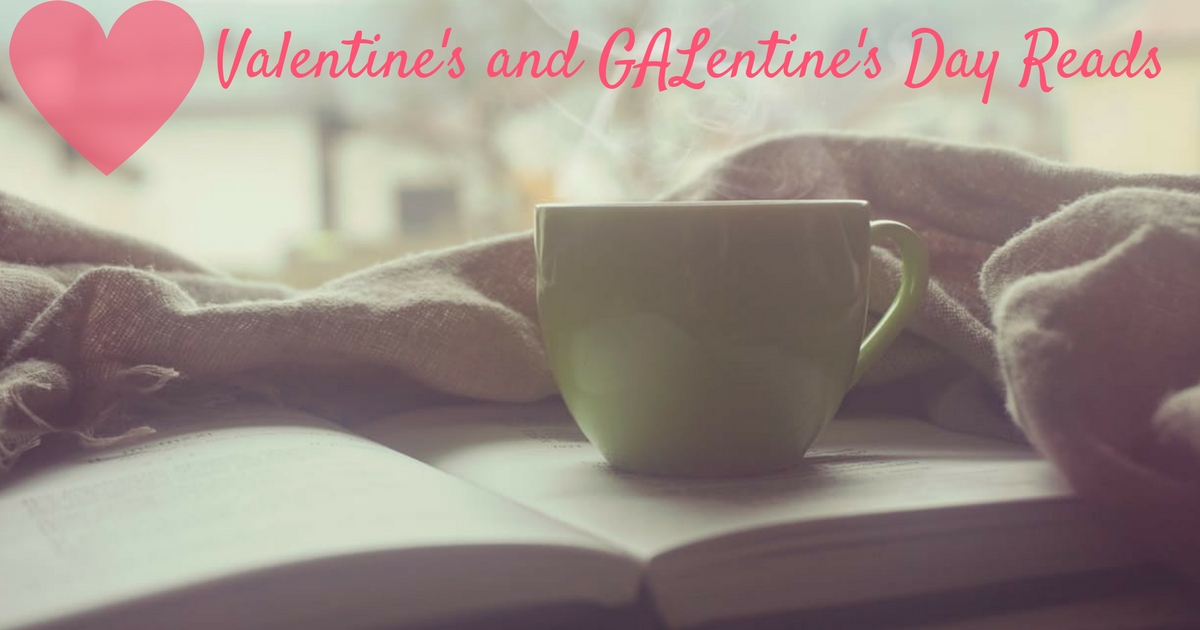 Valentine's Day is one of my favorite holidays, because whether you are spreading it in a romantic way, a friendly one, to your family, or to yourself, this day is all about LOVE.
So here are some books I recommend to help you get into the loving spirit for both traditional Valentine's and GALentine's Day!
Valentine's Day Reads
Everyone Loves Cupcake by Kelly DiPuccio and Eric Wight: Everyone loves Cupcake for being so pretty and sparkly and perfect, or so she thinks. It takes a smart cookie to see her for who she really is and help her let her whole, true, FULLY-lovable (and imperfect) self come through.
Anything Could Happen by Will Walton:  What I love most about this book is that while it, is, yes, a story of heart-crushing love, and the romance element is satisfyingly sweet, it is so much more than that. As Tretch struggles with his crush on his straight best friend, he discovers what it means to love himself, too. And you will fall in love with the grandparents!
Star Touched Queen by Roshani Chokshi: Lush and gorgeous world building here, along with a fierce heroine who finds love where she least expects it. The Indian folklore and mythology swirled beautifully throughout add to the rich, chocolate truffle decadence of this powerful story.
17 First Kisses, by Rachael Allen: This one's got it all—a will-they-or-won't-they romance that will keep your stomach in knots, some unexpected (and failed) crushes and kisses, plus substantive family drama and girl friend issues. The whole box of chocolates at once!
Galentine's Day Reads
Real Cowboys by Kate Hoefler and Jonathan Bean: This gentle, surprising book is a great reminder of what it means not just to be a real cowboy or cowgirl, but a real person. They come in all colors. They want peace. They listen. They even cry. This is a great gift for any friend who brings out the cowboy/girl in you.
Goodbye Stranger by Rebecca Stead: This is a solid, serious (but also sweet) examination of middle school friendships and complications, with just the right amount of mystery and intrigue. Perfect for tween gals who want something with savory bite without going super-dark just yet.
Tiger Lily by Jodi Lynn Anderson: Peter Pan is one of my all-time favorite books, so I was nervous about reading this one. But the writing is stunning, and you've never pictured Neverland this way. Tiger Lily is a role model for anyone with a wild heart, but the friend-love between she and Tink is what makes this a Galentine favorite.
Here We Are: Feminism for the Real World, edited by Kelly Jensen: Every gal needs this book. Every guy needs this book. Every friend you love—or think you love, or used to love but love less now—needs this book.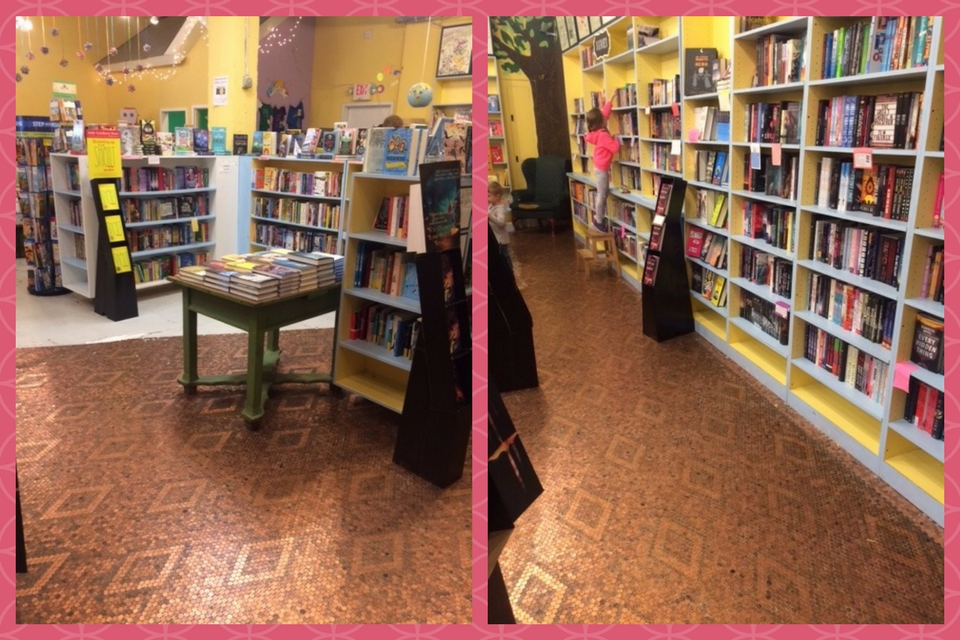 The next time you are in Decatur, Georgia, stop by Little Shop of Stories! You can impress the staff with these two fun facts about their store:
Thanks to the amazing support of their community, the store recently expanded, and that expansion includes an entrance to Platform 9¾ and the Goodnight Moon great green room.
In 2009, they hosted one of the winningest Graveyard Book parties for Halloween, and it won them a visit from Neil Gaiman himself.
---
Terra Elan McVoy is the author of six young adult novels (Simon Pulse) and two for tweens (HarperCollins). She currently works as a bookseller at Little Shop of Stories (which she used to manage), but has also been Program Director of the AJC Decatur Book Festival, and even answered fan mail for Captain Underpants. She loves talking about reading and writing, and has taught both adults and young people in a variety of courses, including the Yale Writers' Workshop, and Smith College Young Women's Writing Workshop, among others. Her novel, Criminal, was a 2014 Edgar Award Finalist. She lives in Atlanta, collects Fluevog shoes, and every year makes one-of-a-kind valentines for her friends by hand. For more on Terra, visit her website.