Welcome to Workman's #30DaysofGiving! This holiday season, we will be excerpting from some of our favorite books of the year and giving readers the chance to win a copy. Follow along by visiting our master digital advent calendar, and use the hashtag #30DaysofGiving on social media for daily updates.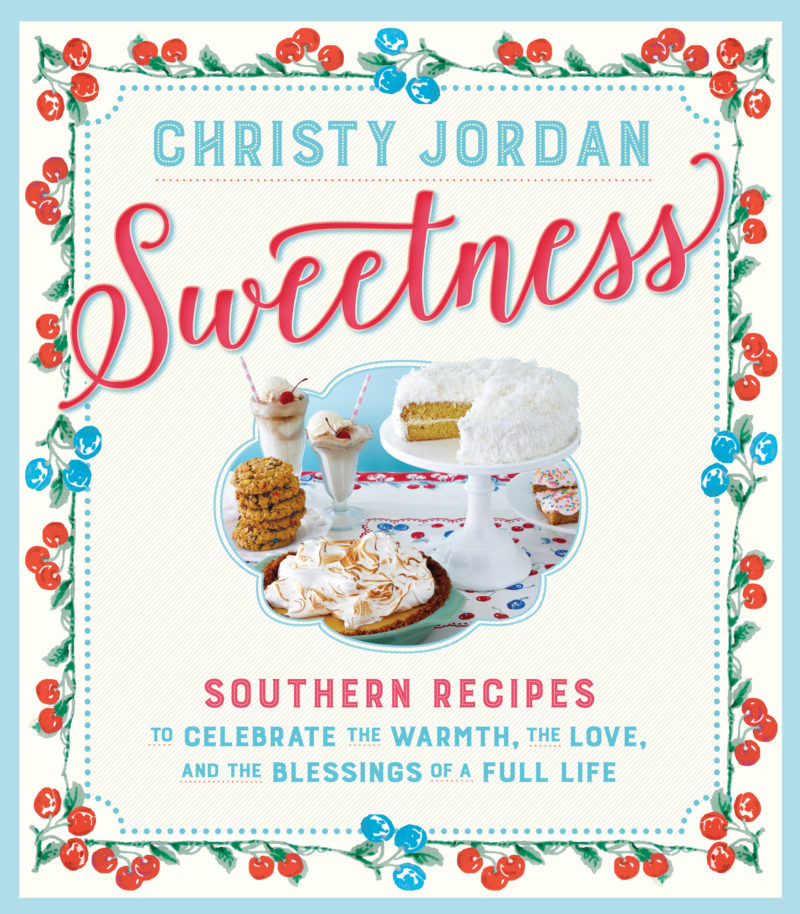 SWEETNESS by Christy Jordan (Day 3)
This cookbook offers a true taste of the South. Try out this crowd-pleasing recipe for Thanksgiving. 
Pecan pie is one of those desserts usually served at special occasions such as holidays, big family meals, and family reunions. This recipe has a lovely cheesecake surprise at the bottom! I find the cheesecake not only adds a whole other flavor that complements the traditional pecan layer, but it also cuts the sweetness we are accustomed to with traditional pecan pie. And since I'm such a honey lover, my recipe uses honey where most tend to use light corn syrup. This switch-up really gives the pie a wonderful flavor. While it is baking, the cream cheese layer floats through the pecan pie layer to the top, and the pecan pie layer sinks to the bottom. They do this little magical dance and it ends up as the best pecan pie I've ever had.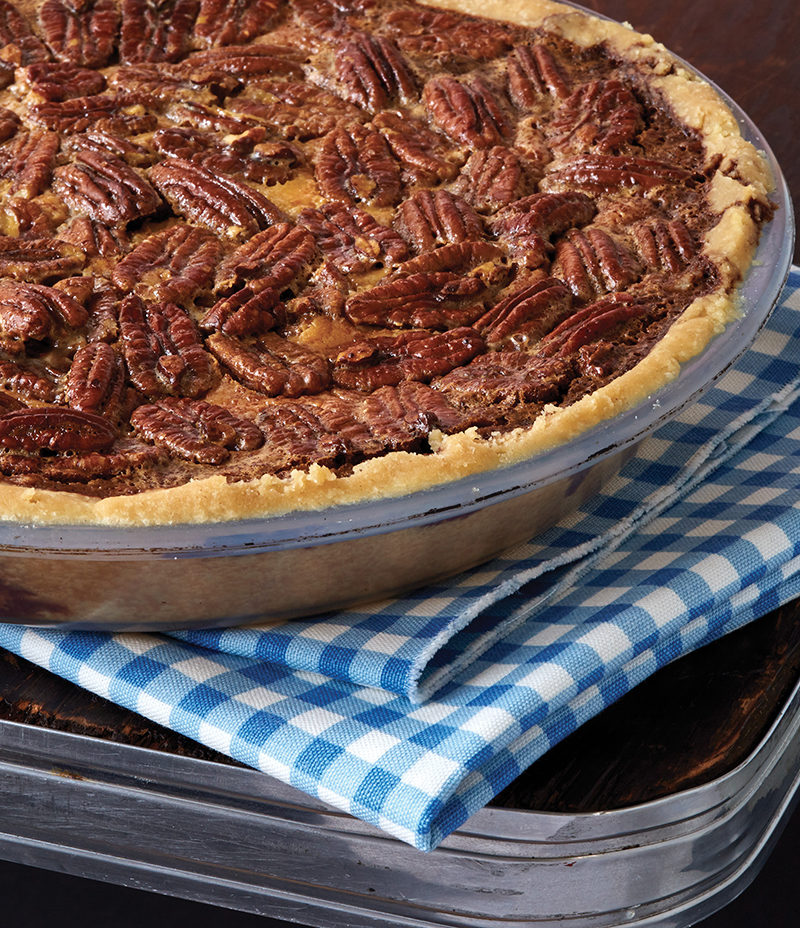 Ingredients
1 package (8 ounces) cream cheese, at room temperature

1¼ cups granulated sugar

4 large eggs

2 teaspoons vanilla extract

One 9-inch deep-dish pie crust

½ cup honey

¼ cup (½ stick) butter, melted

1 cup pecan halves or pieces
Instructions
1
Place the cream cheese, ¼ cup of the sugar, 1 egg, and 1 teaspoon of the vanilla in a large mixing bowl and beat with an electric mixer at medium speed until smooth and creamy, 1 to 2 minutes. Scrape the mixture into the pie crust.
2
Place the remaining 1 cup sugar, the honey, the butter, the remaining 3 eggs, and the remaining 1 teaspoon vanilla in the same bowl (no need to clean). Beat with an electric mixer at low speed until very well blended and smooth, about 2 minutes. Stir in the pecans and pour over the cheesecake mixture.
3
Place the pie on a rimmed baking sheet in a cold oven and heat the oven to 325˚F. Bake until set in the center, about 1 hour. Allow to cool completely before cutting. This pie is best if refrigerated for several hours before serving.
About the Book:
Celebrate the sweet spirit and taste of Southern hospitality with Christy Jordan, the voice of Southern cooking for a new generation. Sweetness is a memory made in our grandmother's kitchen. Sweetness is nights on the porch, listening to the old stories. Sweetness is welcoming guests with an open heart. And food: sustaining those same guests with Peach Buttermilk Pie. Greeting the kids and their friends after school with Chocolate Chip Dream Bars. Sitting in the shade with neighbors and cooling down with Blushing Apple Juleps. (Pour some for the little ones, too—there's no alcohol.) Or ending dinner on the high note of a Chocolate Chess Pie, because you always need a little something sweet to finish it off, whether a meal or a day.
In Sweetness, Christy Jordan shares 197 recipes for sweet things to eat and drink—recipes that are deeply delicious, rich with tradition, often reaching through generations, and designed with today's hectic schedules in mind. Because life is just better when you add a little sweetness.
Buy the Book
Amazon | B&N | Indiebound | Workman

Still need help finding a gift? Message our Holiday Hotline for personalized suggestions.