Welcome to Workman's #30DaysofGiving! This holiday season, we will be excerpting from some of our favorite books of the year and giving readers the chance to win a copy. Follow along by visiting our master digital advent calendar, and use the hashtag #30DaysofGiving on social media for daily updates.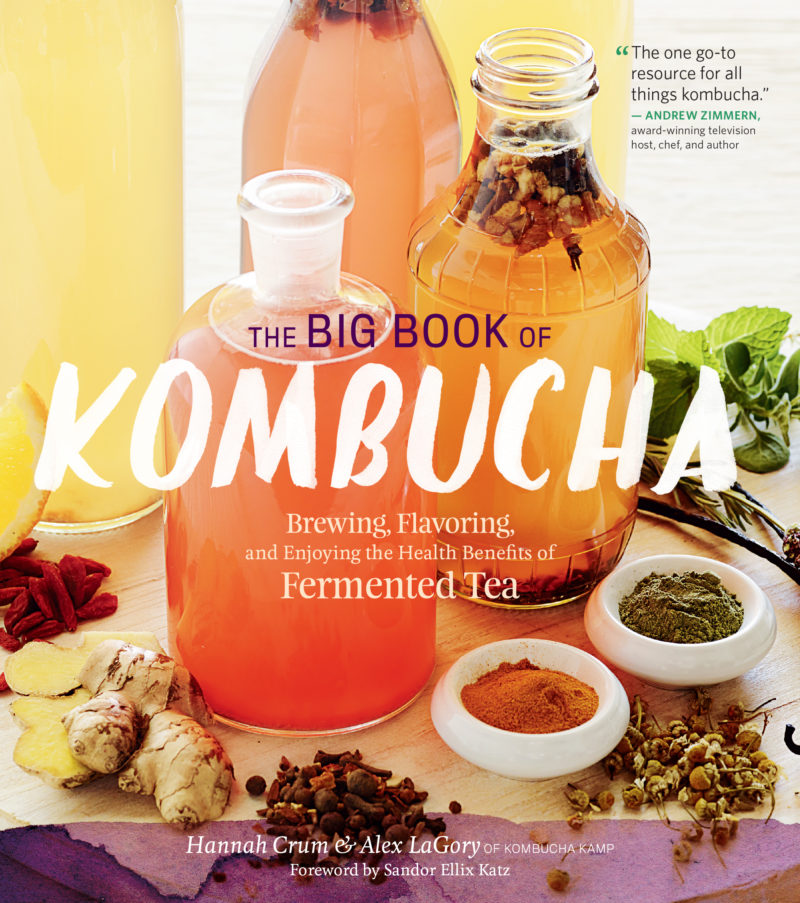 BIG BOOK OF KOMBUCHA by Hannah Crum and Alex LaGory (Day 18)
The following section is excerpted from Hannah Crum's introduction to the book.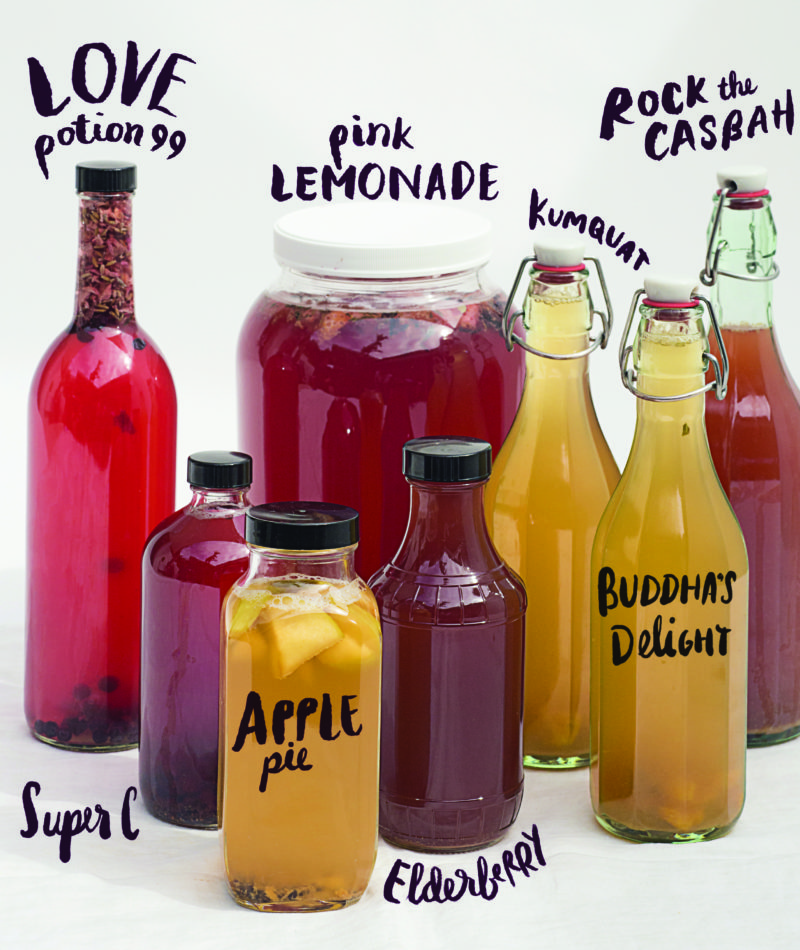 "Kombucha Kismet"—whenever people ask how I first discovered kombucha, that is how I describe the experience. In Turkish, kismet means "fate" or "your lot in life" and is derived from the Arabic root word qasama (to divide). As someone who enjoys digging into the root of problems, words, and mysteries (I'm a total word nerd!), looking back it makes sense that my first experience with kombucha in 2003 marked a clear divide in my life path. At the time, it was simply a curious stop on a fun tour of a college friend's groovy San Francisco apartment, full of neat things I hadn't considered: a filter on the shower head (of course, get the chlorine off your skin!), pink Himalayan salt (salt is good for you?), and kombucha. While Alex and I didn't even taste their homebrew (not ready yet), my appetite to learn more had been piqued.
Not until a week later, when I purchased a couple of bottles at the West LA Whole Foods, did I even get my first taste. The bright-white lights of the display case illuminated the neat rows of amber and jewel-toned liquid, complete with similar floating globs to the jars I had spied in San Francisco. I couldn't wait to finally sip this mysterious brew, so I popped a bottle right there in the aisle before checking out, and when the tangy GT's Gingerade hit my tongue, wow! It was electric! Every nerve ending in my body instantly lit up, and in hindsight, I do recall angels in heaven singing hallelujah as divine light shone around me and the kombucha—LOVE at first sip!
The Chinese say, "A journey of a thousand miles begins with a single step." For me, that first sip of kombucha was my "single step" on a journey of evolution and transformation, more than a decade long, that continues to this day.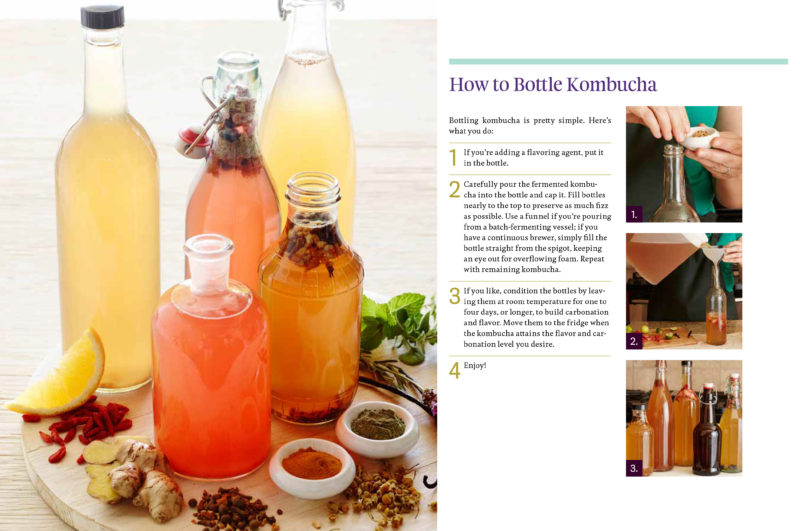 Want to get started on your own Kombucha batch? Check out this sweeps to win a No Frills Continuous Brew System from Kombucha Kamp, the business run by authors Hannah Crum and Alex LaGory.
About the Book:
Brew your own kombucha at home! With more than 400 recipes, including 268 unique flavor combinations, you can get exactly the taste you want—for a fraction of the store-bought price. This complete guide, from the proprietors of Kombucha Kamp, shows you how to do it from start to finish, with illustrated step-by-step instructions and troubleshooting tips. The book also includes information on the many health benefits of kombucha, fascinating details of the drink's history, and recipes for delicious foods and drinks you can make with kombucha (including some irresistible cocktails!).
"This is the one go-to resource for all things kombucha."
—Andrew Zimmern, James Beard Award–winning author and host of Travel Channel's Bizarre Foods 
Buy the Book
Amazon | B&N | Indiebound | Workman

Still need help finding a gift? Message our Holiday Hotline for personalized suggestions.