Make your leaf-peeping weekend a priority this year and experience all the natural beauty this ephemeral season has to offer. We asked Patricia Schultz, author of 1,000 Places to See in the United States and Canada Before You Die, for some of the most breathtaking fall getaways in North America. Read all about them, then get packing. Maybe our hiking trails will cross!
The Cabot Trail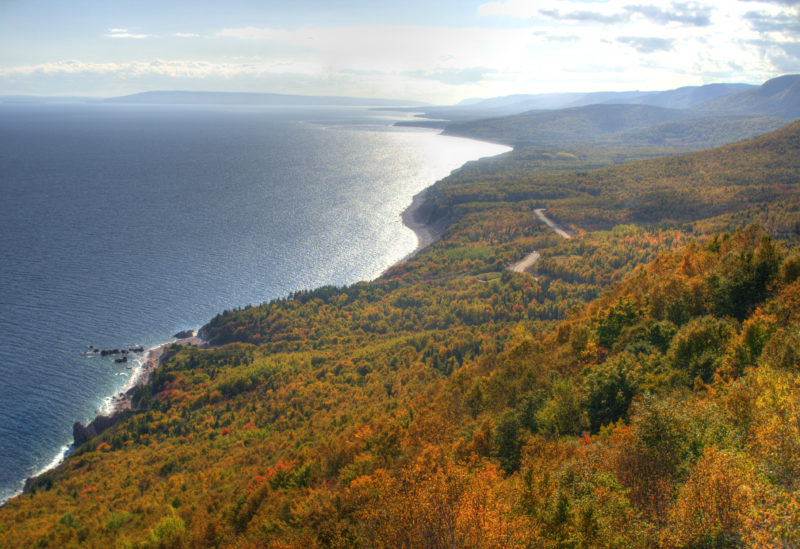 Cape Breton Island, Nova Scotia, Canada
"I have traveled the globe. I have seen the Canadian and American Rockies, the Andes and the Alps and the Highlands of Scotland: But for simple beauty, Cape Breton outrivals them all." So wrote Alexander Graham Bell, who summered and worked here for 35 years.
As it juts north between the Atlantic Ocean and the Gulf of St. Lawrence, Nova Scotia's Cape Breton Island becomes increasingly mountainous and barren. Cape Breton Highlands National Park protects much of the island's northern tip, a sometimes melancholy landscape of windswept mountains and deep river canyons, with a blustery coastline of plunging cliffs and sandy beaches. This remote area of Cape Breton wasn't even served by automobile until the 1930s, when roads finally edged across the island's spine to join Chéticamp on the west and Cape Smokey on the east. This route, which became known as the Cabot Trail, linked isolated communities previously accessed only by boat or winter dog team and is now considered to be one of the world's great drives and a favorite Autumn destination.
The 184-mile-long Cabot Trail follows the picturesque, craggy coastline around the 365-square-mile national park, passing centuries-old French Acadian and Scottish fishing villages, wooded valleys, and viewing points from which you can often spot finback and pilot whales. The route crosses the island's central plateau between Pleasant Bay and Cape North—a striking moorland, with stunted old-growth hardwood forests and tundralike meadows. The park's 26 hiking trails are also popular, especially the Skyline Trail, a 5-mile loop full of bluff-top sea views.
The most scenic highlight might be the 27-mile stretch between Chéticamp and Pleasant Bay. Chéticamp is a centuries-old Acadian village of just 1,000 folks, and is the heart of the French-speaking culture on the island. Main Street boasts a pub, a bakery, a museum, and a restaurant serving traditional sea-based specialties. Pleasant Bay (population 350) offers a whale interpretive center and whale-watching trips on fishing boats when sightings are just about guaranteed. Visit during the summer and fall months and you can expect to see everything from humpback, fin, and minke to pilot and northern right whales.
Grafton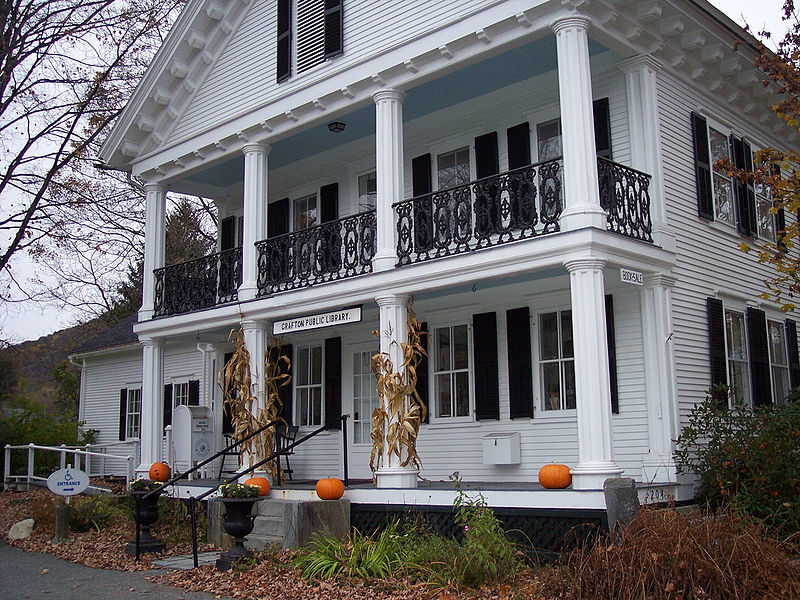 Vermont, USA
A picture-perfect Vermont village credited with restarting the state's handcrafted cheese industry, Grafton is an architectural showcase of historically accurate buildings, including a 200-year-old tavern where you can still bed down, a famed cheese company that still makes Grafton Village cheddar, a well-stocked general store, and a working blacksmith shop. It is not a living museum peopled by staff in period costumes, but a real-life village with a population of 679, many of whom work in the town.
Originally founded in 1754, Grafton thrived in the early 1800s with farms, sawmills, gristmills, tanneries, woolen mills, a soapstone quarry, and a carriage and sleigh factory. It peaked in 1820 with a population of 1,482 people (and 10,000 sheep) but declined as New England's farmers moved west and the wool industry collapsed. Grafton survived as a stagecoach stopover between Boston and Montreal, but the advent of the automobile and interstate highway system left it a shell of its former self.
In 1963 Dean Mathey, an investment banker from Princeton, New Jersey, whose family used to summer in the area, created the Windham Foundation expressly to resuscitate Grafton. The foundation owns 25 buildings in the central village, including The Grafton Inn, a classic four-story white clapboard, black-shuttered inn, originally built in 1790, then lavishly restored and vastly improved in 1965. Today The Grafton Inn has 46 discreetly modernized rooms (11 in the main building and another 35 in nearby cottages and houses), each individually decorated with antiques to create its own particular charm. The Old Tavern restaurant is a major draw, with a nice selection of hard-to-find wines and local cuisine featuring fresh ingredients gathered from small local farms.
Grafton's cheese-making roots go back to 1892, when dairy farmers formed a cooperative so they could deliver surplus milk and receive cheese in return, preferred for its longer storage time. Today the Grafton Village Cheese Company makes one of the world's finest cheddars. You can sample it in the retail store, then watch it being made in the production facility close by. Drive to nearby Chester to catch the Green Mountain Flyer, a vintage seasonal sightseeing train that makes a 90-minute round-trip run to Rockingham, past vistas of covered bridges, bucolic small towns, and in autumn, an explosion of fall foliage.
But half the point of visiting Grafton is not having much to do and enjoying the lazy pace of yesteryear. Sit on the old inn's porch and watch the stars come out.
The Great Smoky Mountains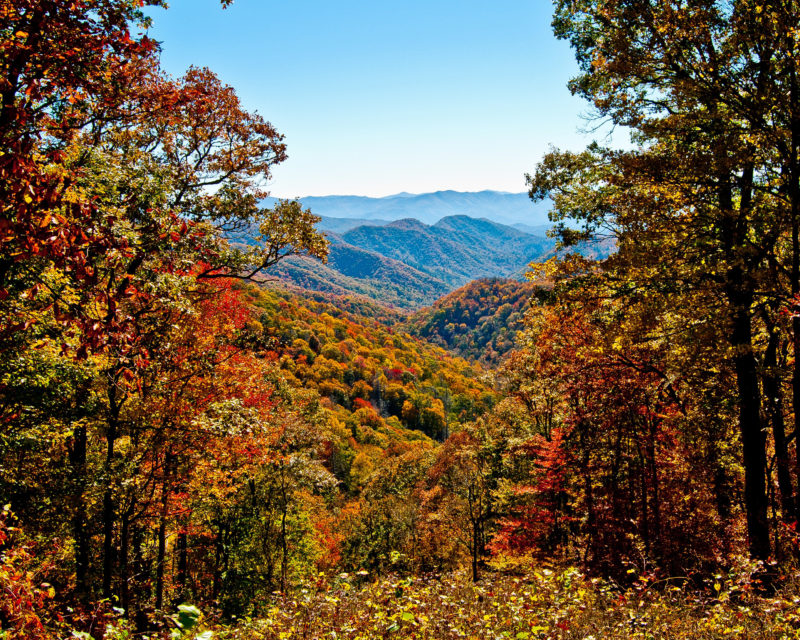 Tennessee and North Carolina, USA
Stretching across 800 square miles of the Southern Appalachians and straddling the Tennessee and North Carolina border, Great Smoky Mountains National Park is the most popular national park in the country, drawing more than twice as many visitors as any of the system's other parks—even the Grand Canyon runs a distant second. Within its bounds, 16 peaks rise higher than 5,000 feet. Visual drama abounds, but equally astounding is the diversity of the park's plant and animal life. The Smokies boast 100 species of native trees; over 1,500 flowering plants, which blanket the mountains and meadows from early spring to late autumn; some 4,000 kinds of nonflowering plants; 200 varieties of birds; and more than 66 species of mammals (1,500 black bears live here), 67 native fish species, and other wildlife. It's this vast diversity that caused the United Nations to designate the park as an International Biosphere Reserve.
Among the world's oldest mountains (formed 200 to 300 million years ago), the Smokies are named for the bluish haze that often shrouds them, caused by humidity and water vapor emitted by the dense forests that cover 95 percent of the park (30 percent of which is old growth). The 150 hiking trails range from short-and-easy walks to a rugged 72-mile stretch of the Appalachian Trail. About 550 of the park's 850 miles of marked trails allow visitors to explore the way the early mountain settlers did: by horse. Stables in the park rent horses for guided rides, or you can bring your own. Or strike out by car along the Newfound Gap Road, which stretches 32 scenic miles from the Sugarlands Visitor Center outside Gatlinburg to the Oconaluftee Visitor Center outside Cherokee, North Carolina. Laid out in the 1930s, the road's views encompass 6,593-foot Mount LeConte; Clingmans Dome, the park's highest summit at 6,643 feet; and Newfound Gap Overlook at the road's highest point (5,046 feet). Cades Cove Loop winds for 11 miles through the valley of the same name, a 19th-century settlement that includes log homes, churches, and a working grist mill.
Niagara-on-the-Lake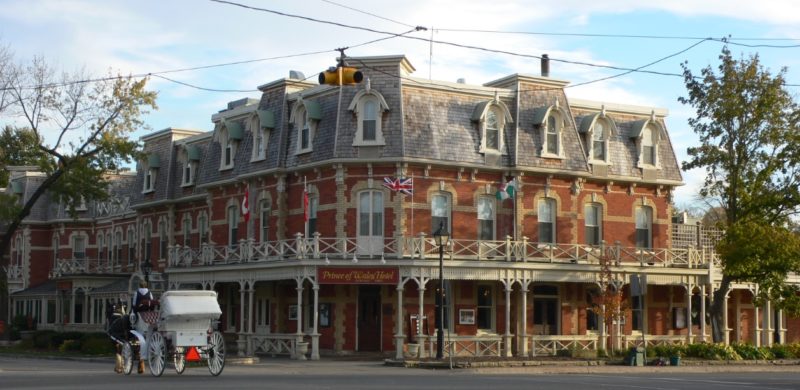 Ontario, Canada
Leave the thunder of nearby Niagara Falls behind you and follow the road that leads to an entirely different world, far from the conga line of tour buses and the big business of honeymooning. Just 20 minutes north of the falls is the lovely little 19th-century town of Niagara-on-the-Lake, one of the prettiest in Canada and all these years happily existing in the shadow of its world-famous neighbor.
Niagara-on-the-Lake is best known as home to the acclaimed Shaw Festival, one of the largest and most successful theater festivals in North America. John Simon, writing in New York magazine, called it "the best repertory theater on the continent." Dedicated to presenting the works of George Bernard Shaw and his contemporaries and new works about Shaw's life, the festival fills three theaters with a dozen or more plays each season, from early April through November.
Niagara-on-the-Lake is filled with elegant historic homes (many now inviting inns and eateries), Victorian storefronts, wine shops, beautiful parks and gardens, and the mixed-use Niagara Parks Garden Trail, for walkers and cyclists, that hugs the Niagara River. The Prince of Wales Hotel and Spa, a grand and beautifully restored Victorian hotel, presides over the center of town.
More than a festival town, Niagara-on-the-Lake is also, along with the neighboring communities of St. Catharines, Jordan, and Vineland, at the heart of the Niagara wine region. The Niagara Peninsula, a neck of land that separates Lake Erie from Lake Ontario, is home to more than 80 wineries (most open year-round), the largest viticultural area in Canada. This area shares the same latitude as Tuscany and the border area of France and Spain, and the microclimate of the Niagara Peninsula further adds to its winegrowing potential, as its position between two huge bodies of water moderates extremes in both winter and summer temperatures. More than 46 classic European grape varieties are now grown in Ontario, but it's ice wine—a honey-sweet dessert wine made after freezing temperatures concentrate the sugars in grapes purposefully left to hang on the vine—that is the region's most sought-after.
Rocky Mountain National Park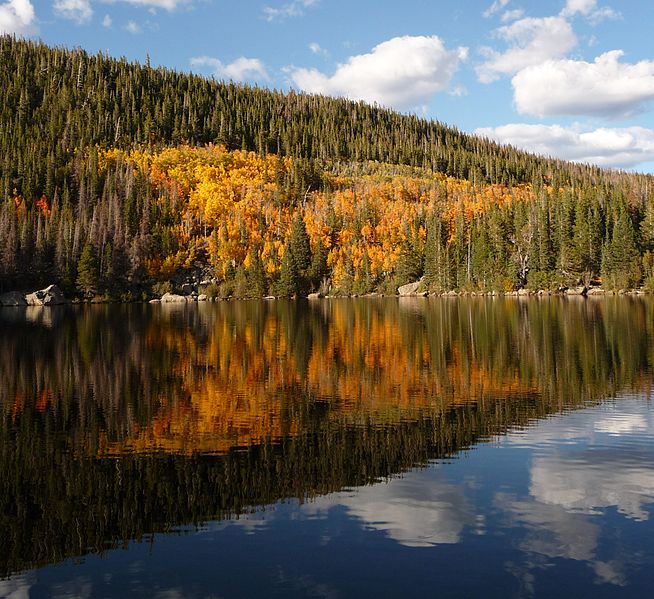 Estes Park, Colorado
Within 415 square miles and crossing three distinct ecosystems, Rocky Mountain National Park encapsulates everything that makes America's stony backbone special. Sparkling alpine streams, high-altitude glacial lakes, dense forests, and rugged peaks galore—the towering Long's Peak stands at 14,259 feet—are all part of Colorado's natural crown jewel. Most of the 3.5 million visitors who come every year start at the picture-perfect mountain town of Estes Park, 3 miles from the park's eastern edge. From here the only route through the park is the Trail Ridge Road, offering 48 miles of two-lane astonishment as it follows an old Indian path across the Continental Divide. Threading through a mountainous wonderland, it tops out at 12,183 feet before reaching Grand Lake, the park's western entrance.
In between are over 350 miles of hiking trails that lead to the park's splendid backcountry of meadows, surging streams, and waterfalls, and some of the park's 50 lakes. Bear Lake, served by a shuttle bus in season, is a popular starting point for the highly scenic trail to Emerald Lake; the hiking route to Glacier Gorge and the don't-miss Mills Lake Trail start nearby. The Continental Divide Trail, one of the country's most important long-distance treks, threads the park from north to south. Wildlife abounds, from elk, moose, and bighorn sheep (the park's unofficial emblem) to the elusive mountain lions, bears, and coyotes, and different wildflowers bloom every month from May through August, followed by vast stretches of aspen in the fall that turn a golden hue.
While there aren't any accommodations inside the park, Estes Park is home to the Stanley Hotel, inspiration for Stephen King's 1977 classic The Shining (at the end of the season King and his wife Tabitha were the only guests in the hotel, and the entire book came to him while staying in room 217). This grand 1909 lodge (ask for a renovated room) sits on a promontory overlooking town and has historic ambience (including a ghost expert on staff—ask him about room 418) and sweeping views of Lake Estes.
And don't forget to check out the book!
About the Book:
Covering the U.S.A. and Canada like never before, and for the first time with full-color photographs, here are 1,000 compelling, essential, offbeat, utterly unforgettable places. Pristine beaches and national parks, world-class museums and the Just for Laughs festival, mountain resorts, salmon-rich rivers, scenic byways, the Oyster Bar and the country's best taco, lush gardens and coastal treks at Point Reyes, rafting the Upper Gauley (if you dare). Plus resorts, vineyards, hot springs, classic ballparks, the Talladega Speedway, and more. Includes new attractions, like Miami's Pérez Art Museum and Manhattan's High Line, plus more than 150 places of special interest to families. And, for every entry, what you need to know about how and when to visit.
"Patricia Schultz unearths the hidden gems in our North American backyard. Don't even think about packing your bag and sightseeing without it." —New York Daily News
Buy the Book
Amazon | B&N | Indiebound | Workman