Since I work in our digital department, I haven't gotten a chance to go to BEA (BookExpo America–a publishing convention) in years past. But with the addition of the "Digital Book Zone" and plenty of online and digital discussions to go with it, this year I got to spend a morning walking around the booths.
It's just like any other convention…except it's filled with books! And people talking about books! No wonder everyone around here gets so excited about it every year. (considering we're all book nerds!) And the rumors of Workman's amazing booth were definitely true–it's clearly the most colorful one.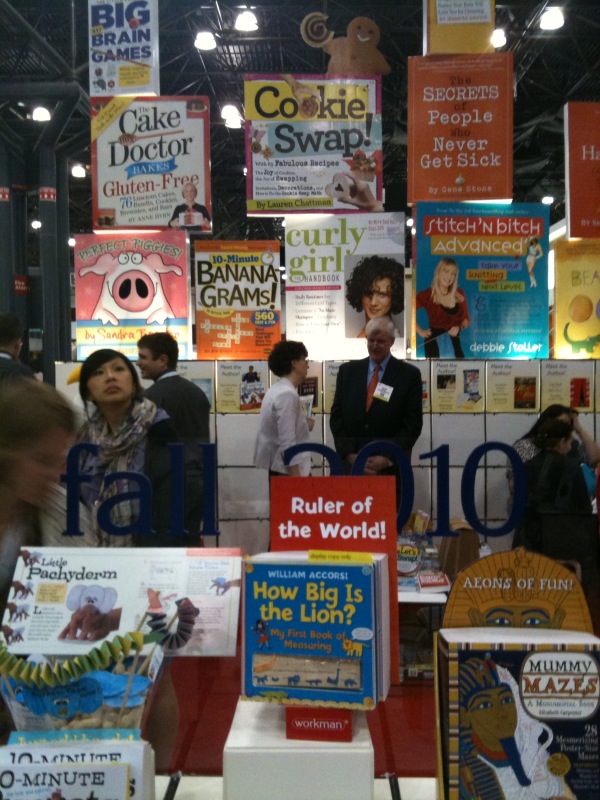 The only one that was nearly as vibrant was the American Girl books booth–which had some amazing shades of pastel going on–but even they couldn't match the Workman booth's unparalleled height. The Workman area is framed with tons of giant book covers piled high, and a tall Workman clock to boot!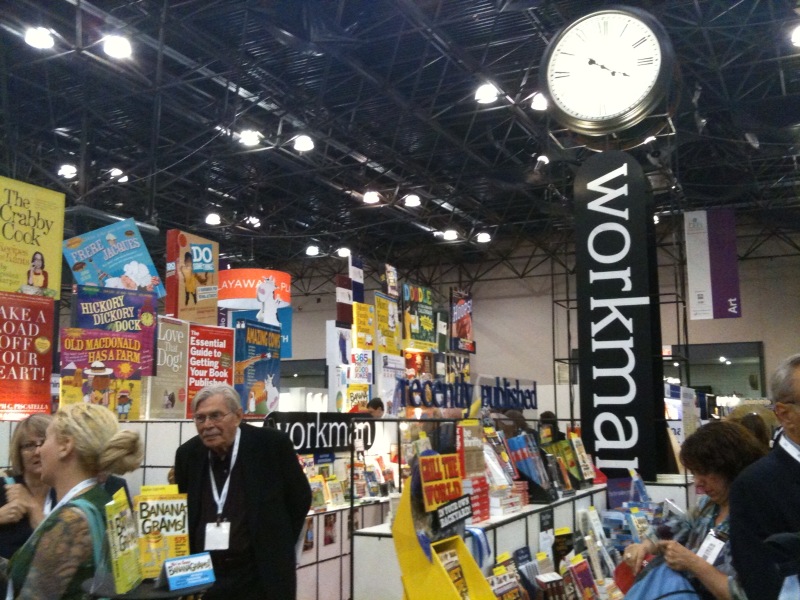 Of course, we had our wonderful authors signing books with fans lining up around the corner, the best tote bags in the house (our legacy–photo to follow), and a co-worker dressed like a banana in honor of our Bananagrams series.
Ok, so that last part was pretty unusual, but I think a banana mascot would be a wonderful addition to our daily office life, so I hope that suit isn't a rental! (not that I'm volunteering for the job…)