Ready, Ripe, and Red Foods for Your Child's Lunchbox Rotation
Build a delicious red color-coordinated lunchbox! The recipe below is excerpted from Lunchbox by Marnie Hanel and Jen Stevenson. Copyright © 2022 by Workman Publishing.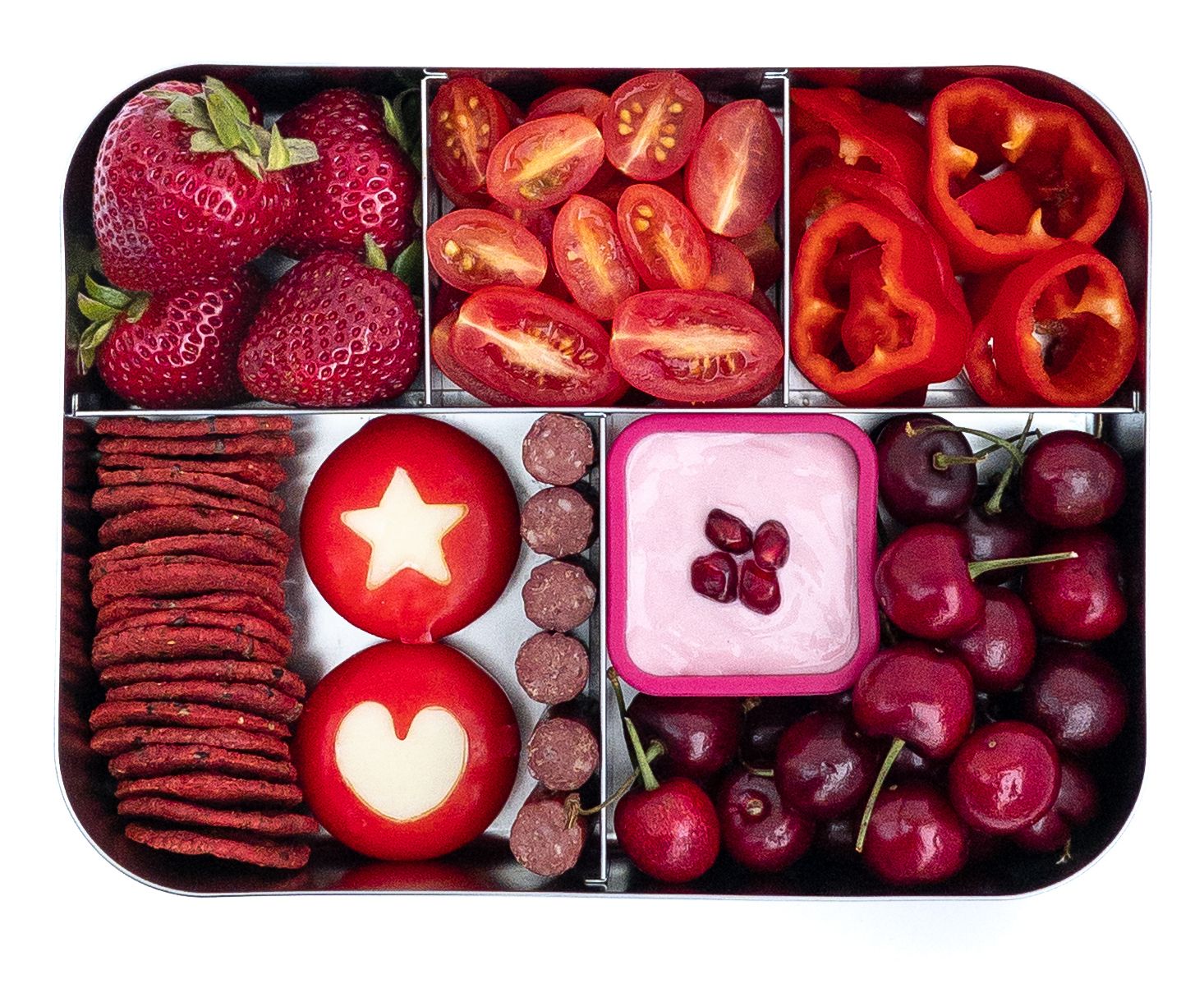 Deliciously RED-y
Lunch prep can be quite a fun task when you're scavenging the aisles of trader joes to spot 10 red food items with your squirmy shopper. And what's a more fun way to feed a picky eater with nutritious foods? That's right. A red color-coordinated lunchbox. It's an easy meal solution that can reignite your child's excitement for lunches and your motivation to make them. And the best part is? They're incredibly easy to make. No cook, no fuss, just a captivating concoction of yummy red foods to take the spotlight during lunchtime.
The Redbox
Strawberries
Grapes
Tomatoes
Mini sweet peppers
Cherries + raspberry yogurt with pomegranate seeds
Beet crackers + Babybel cheese + grass-fed beef sticks
More About Lunchbox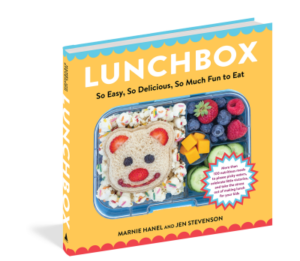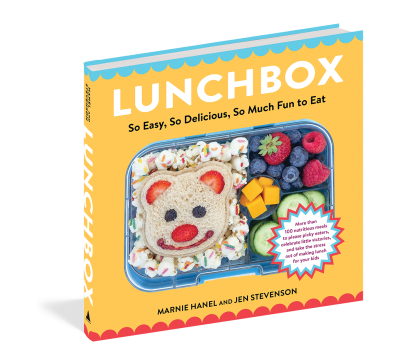 Build a Better Lunchbox!

Packing your kid's lunch doesn't need to be a chore. This irresistibly colorful and creative guide gives you all the tools to make delicious, healthy, and playful lunches guaranteed to nourish and delight your child.
More than 100 nutritious lunches designed to please even the pickiest of eaters
60 easy-peasy recipes, from Dilly Good Chicken Salad to Banana Freezer Cookies
Specially themed lunchboxes to celebrate Halloween, a Wiggly Tooth, the First Day of School, Eating the Rainbow, and more
Weekly menus, meal prep guides, shopping lists, and cheat sheets