Here's a Brain Quest grammar activity for your little one to enjoy!
Hey batter, batter, swing! Time to step up to the plate this National Grammar Day and practice using verbs in a sentence. This activity from Brain Quest Workbook: 2nd Grade is an educational and fun way to celebrate National Grammar Day along with the baseball preseason. Click on the downloadable link below for the full printable activity!

More About Brain Quest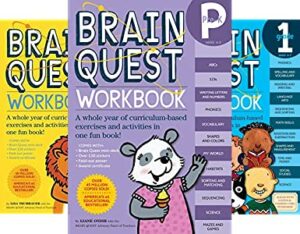 45 Million Brain Quest Kids Can't Be Wrong!
Brain Quest is America's #1 educational bestseller, with more than 45 million copies in print. Curriculum-based, but infused with a spirit of fun, it's loved by kids, trusted by parents, and used and recommended by teachers because it works – and entertains, too.
Each Brain Quest deck is a fast-paced question-and-answer game that challenges kids on the stuff they need to know, when they need to know it. Brain Quest workbooks are jam-packed with curriculum-based activities, exercises, games and challenges, all in full color – plus a pull-out poster and stickers in each book. All Brain Quest content aligns with national and state standards and is overseen by the Brain Quest Advisory Board, a panel of award-winning educators.