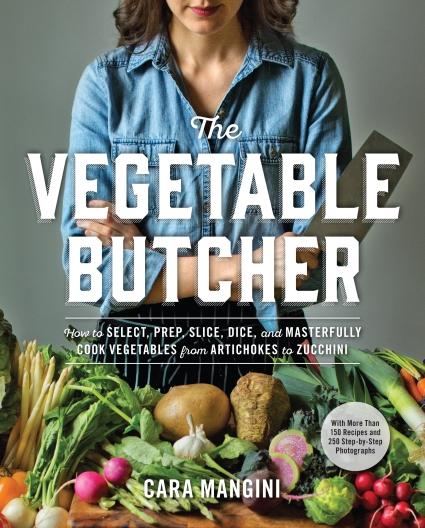 The Vegetable Butcher
ISBN: 9780761180524
$29.95
It's true! We're sending fresh artichokes and recipes from The Vegetable Butcher to the first 50 booksellers who request to join our Butcher the Book campaign.
Request early pages and a bushel of fresh artichokes to try out some of The Vegetable Butcher's recipes by sending your name, store name, and store address to moira@workman.com. Put your butchery skills to the test!
About The Vegetable Butcher:
The skills of butchery meet the world of fresh produce in this essential, inspiring guide that demystifies the world of vegetables.
In step-by-step photographs, "vegetable butcher" Cara Mangini shows how to break down a butternut squash, cut a cauliflower into steaks, peel a tomato properly, chiffonade kale, turn carrots into coins and parsnips into matchsticks, and find the meaty heart of an artichoke.
Additionally, more than 150 original, simple recipes put vegetables front and center, from a Kohlrabi Carpaccio to Zucchini, Sweet Corn, and Basil Penne, to a Parsnip-Ginger Layer Cake to sweeten a winter meal. It's everything you need to know to get the best out of modern, sexy, and extraordinarily delicious vegetables.