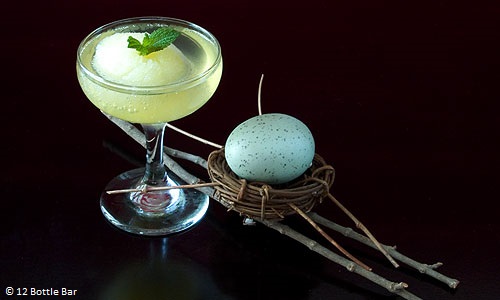 Even if you don't celebrate Easter, there are few things that herald spring like this early April holiday. And one of our favorite ways to celebrate the arrival of spring is brunch (actually, brunch is one of our favorite ways to celebrate just about anything)! No brunch is complete without a delicious — and festive — drink to compliment your brunch spread. May we recommend this delightfully cheery and absolutely springy Easter Sorbet Punch?
EASTER SORBET PUNCH
Makes: 1 Drink
INGREDIENTS:
Gin-Pineapple Sorbet (recipe follows)
Champagne
Fresh mint sprig, for garnish
INSTRUCTIONS:
1. Add a scoop (or, if you're feeling fancy, a quenelle) of sorbet to a coupe glass.
2. Fill the coupe with Champagne.
3. Garnish with a sprig of mint.
Note: For a nonalcoholic version, replace the gin in the sorbet with lemonade or water and fill the drink with ginger ale or 7UP.
GIN-PINEAPPLE SORBET
Makes: About 3½ Cups
INGREDIENTS:
1 cup strained pineapple juice, chilled
1 cup Rich Mint Simple Syrup, chilled (recipe follow)
1 cup water
Yellow food coloring (optional)
6 ounces dry gin, chilled
INSTRUCTIONS:
1. Place all of the ingredients in an airtight container and stir to combine. Add 4 or more drops of food coloring, if desired, to brighten the color. Cover and freeze until the mixture becomes slushy, 3 to 4 hours.
2. Transfer the sorbet to a blender and blend until smooth. Return to the container, cover, and freeze overnight. The sorbet will keep, covered and frozen, for up to a week.
RICH MINT SIMPLE SYRUP
INGREDIENTS:
2 1/2 cups water
5 cups granulated sugar
1 cup fresh mint leaves, preferably spearmint
INSTRUCTIONS:
1. Heat the water in a saucepan over the lowest possible flame.
2. Add the sugar and stir to dissolve.
3. Combine the warm syrup and the mint in a small bowl and stir. Set aside at room temperature to infuse overnight.
3. Strain the syrup and discard the mint. Transfer to an airtight container and refrigerate. The syrup will keep, covered, in the refrigerator, for 1 month.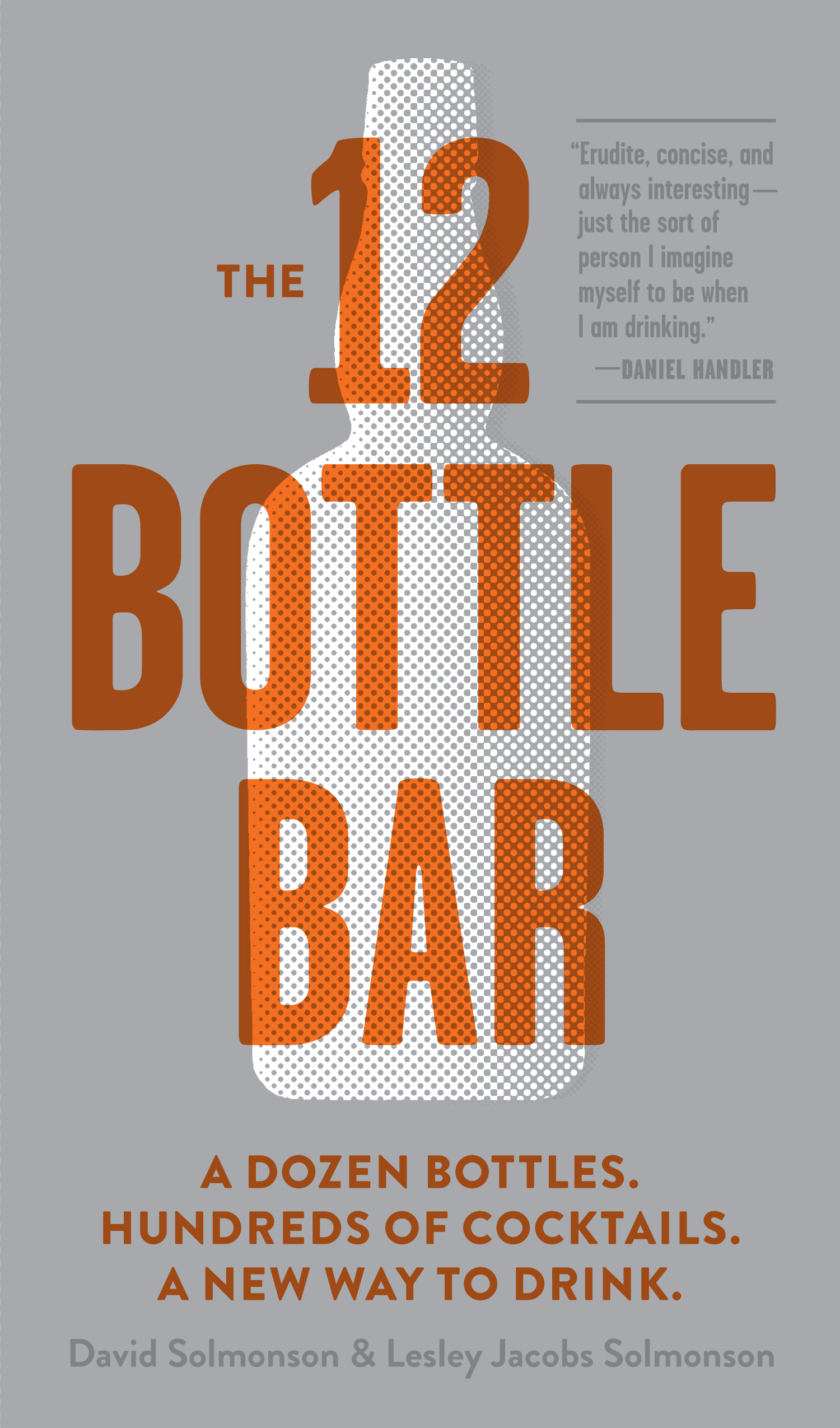 The 12 Bottle Bar
by David Solmonson and Lesley Jacobs Solmonson
It's a system, a tool kit, a recipe book. Beginning with one irresistible idea–a complete home bar of just 12 key bottles–here's how to make more than 200 classic and unique mixed drinks, including sours, slings, toddies, and highballs, plus the perfect Martini, the perfect Manhattan, and the perfect Mint Julep.
It's a surprising guide–tequila didn't make the cut, and neither did bourbon, but genever did. And it's a literate guide–describing with great liveliness everything from the importance of vermouth and bitters (the "salt and pepper" of mixology) to the story of a punch bowl so big it was stirred by a boy in a rowboat.
GET THE BOOK: Amazon | B&N | IndieBound | Powell's | Workman