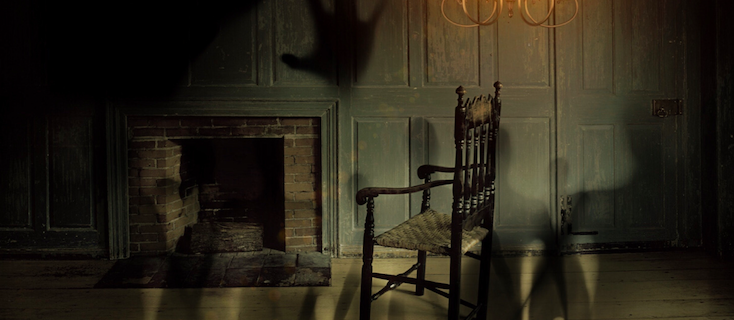 There's nothing like a frightening book!
In the spirit of Halloween we asked the author of 1,000 Books to Read Before You Die, James Mustich, to recommend some reads that might keep you up at night after the lights go out…
The Collected Ghost Stories by M. R. James
"For many aficionados of the genre, these are the finest spooky tales in the English language," asserts critic Michael Dirda, one of the ghost story's most devoted acolytes. A seductive understatement is the hallmark of James's wooing of terror: No gruesome, bloody shocks break his evocative spells. Just one small step down a seemingly prosaic path and James's characters can find themselves over the edge of the familiar world in an environment of uncertainty and evil portent, like the poor fellow who purchases a picture that—well, better not to spoil it: "The Mezzotint" is one of the author's best tales!
The Case of Charles Dexter Ward by H. P. Lovecraft
Lovecraft's genius in evoking the abominable unearthly specters that can cluster in the imagination is on full display in this short novel. It's set in the year 1918, when an impetuous fellow named Charles Dexter Ward gets curious about his colonial-era ancestor Joseph Curwen. Curwen's reputation for grave robbing and experiments with monsters provokes his descendant to unwisely proceed with a resurrection of his wizardly forebear. Good idea? No! Good reading? Yes! 
Old House of Fear by Russell Kirk
In Old House of Fear, Hugh Logan, agent for a rich American who wishes to purchase a Hebridean island, is summoned to the lonely isle of Carnglass. He finds his journey impeded by a series of obstacles and assaults that suggest some strange plot is brewing in the haunted venue. As, of course, it is—much to the reader's creepy delight!
The Haunting of Hill House by Shirley Jackson
Shirley Jackson's wickedly disturbing passion play, enacted at the cursed mansion known as Hill House, equates the interior state of the spinsterish protagonist, Eleanor Vance, with the confusing, calamitous rooms and surrounding grounds of the dwelling. Both the chambers of the spooky domicile and those of Eleanor's cobwebbed mind seem to be filled with fears, and these infect the reader with an insinuating sophistication that makes the book nearly impossible to put down.
Topper by Thorne Smith
Not all ghosts need to be terrifying, and Halloween should be filled with treats as well as tricks. Thorne Smith's comic novel fits the bill perfectly: Two young and glamorous socialites, George and Marion Kerby, perish in a drunken accident. Finding themselves celestially repurposed as ghosts, they whimsically attach themselves to a milquetoast businessman with the improbable name of Cosmo Topper, and turn his sober life into a liberating revel.
More About 1,000 Books to Read Before You Die: A Life-Changing List: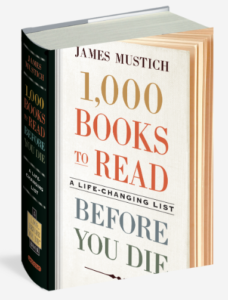 Celebrate the pleasure of reading and the thrill of discovering new titles in an extraordinary book that's as compulsively readable, entertaining, surprising, and enlightening as the 1,000-plus titles it recommends.
Covering fiction, poetry, science and science fiction, memoir, travel writing, biography, children's books, history, and more, 1,000 Books to Read Before You Die ranges across cultures and through time to offer an eclectic collection of works that each deserve to come with the recommendation, You have to read this. But it's not a proscriptive list of the "great works"—rather, it's a celebration of the glorious mosaic that is our literary heritage.
Flip it open to any page and be transfixed by a fresh take on a very favorite book. Or come across a title you always meant to read and never got around to. Or, like browsing in the best kind of bookshop, stumble on a completely unknown author and work, and feel that tingle of discovery. There are classics, of course, and unexpected treasures, too. Lists to help pick and choose, like Offbeat Escapes, or A Long Climb, but What a View. And its alphabetical arrangement by author assures that surprises await on almost every turn of the page, with Cormac McCarthy and The Road next to Robert McCloskey and Make Way for Ducklings, Alice Walker next to Izaac Walton.
There are nuts and bolts, too—best editions to read, other books by the author, "if you like this, you'll like that" recommendations , and an interesting ednote of adaptations where appropriate. Add it all up, and in fact there are more than six thousand titles by nearly four thousand authors mentioned—a life-changing list for a lifetime of reading.
"The ultimate literary bucket list." —THE WASHINGTON POST
Buy the Book
Amazon | B&N | Indiebound | Workman