According to wedding experts, Christmas and New Year's Eve are the most popular days of the year to pop the question. So it's no surprise that February is National Wedding month, with many couples beginning to plan their big day. One of the most important aspects of planning a wedding is finding a ceremony location that's just right for your event, and there are many factors to consider, ranging from capacity to availability and aesthetics. This list of detailed questions from The Wedding Planner and Organizer  by celebrity wedding planner Mindy Weiss serves as a handy guide for asking all the necessary questions and keeping track of it all in your search for the perfect venue in which to say "I do".
Get the downloadable PDF here.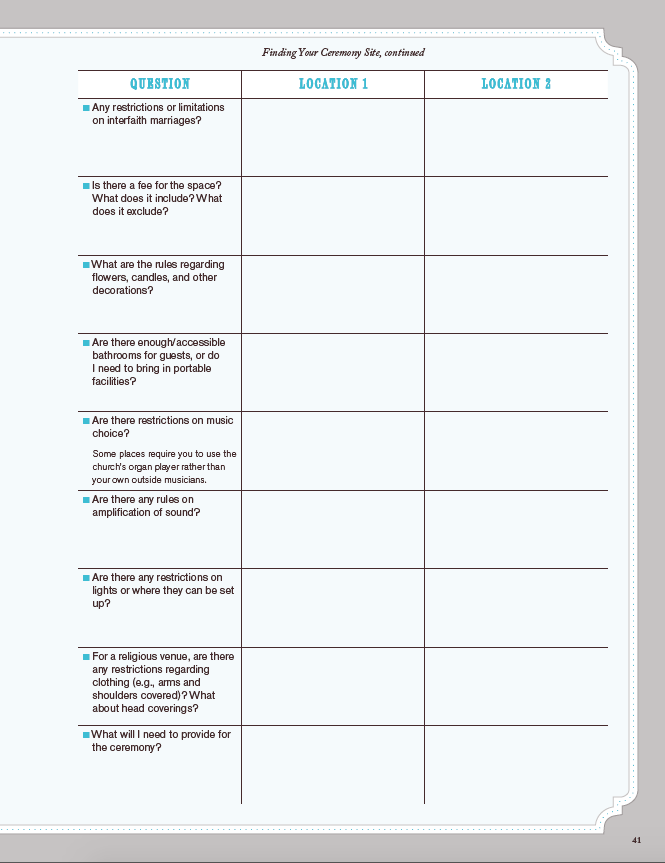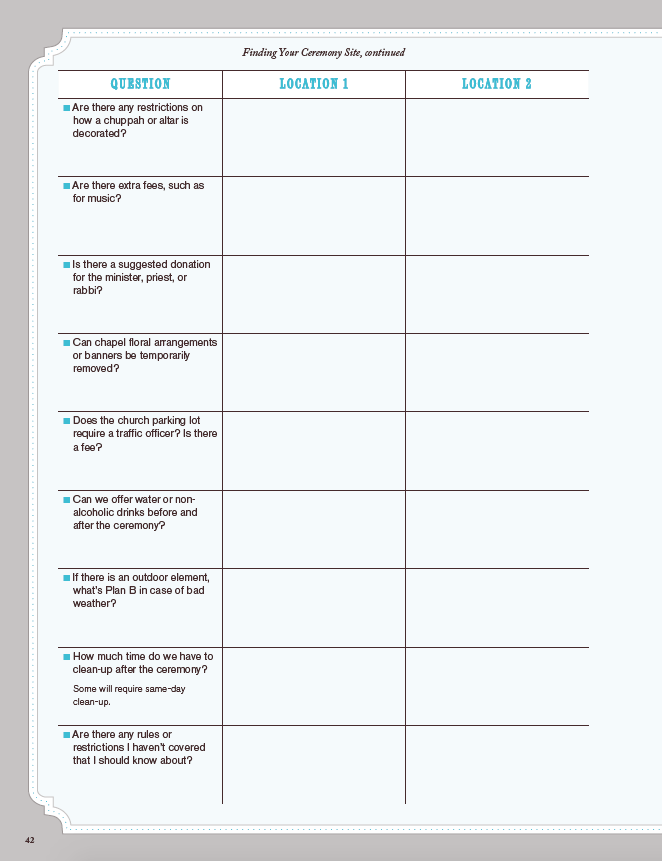 More aboutThe Wedding Planner & Organizer: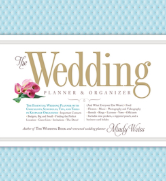 Weddings require organization, record-keeping, legwork, logistics. In other words, a planner. From the celebrity wedding planner and author of the The Wedding Book, Mindy Weiss's All-In-One Wedding Planner & Organizer helps couples keep track of every detail leading up to their Big Day. It's the organizer that includes exactly what you need for on-the-go, on-the-ground wedding planning.
Packed throughout are tips, tools, checklists, spreadsheets, and schedules to help brides (and grooms) manage everything from building a wedding timeline and organizing the dreaded seating chart to getting the wedding party matched and fitted. From "Will you marry me?" to "I do," nothing will slip through the cracks.
Buy the Book
Amazon | B&N | Indiebound | Workman