Now that it's spring, we're steering away from heavy flavors and looking to add a little brightness to our meals. With that in mind, here are a few takes on one of our favorite dinner dishes, lemon chicken—from brined and roasted to fried.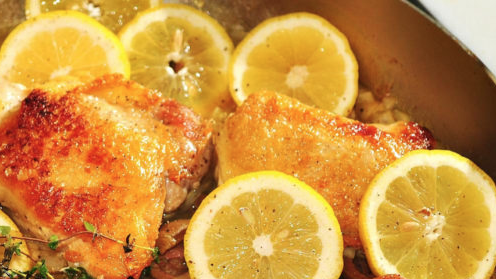 Lemon Chicken Recipe Roundup
If you have a little prep time, try Floyd Cardoza: Flavorwalla's Roasted Citrus-Brined Chicken with Pan-Toasted Croutons. The brining method infuses the chicken with a lemony kick and keeps it moist.
Looking for something a bit decadent? Try The Silver Palate Cookbook's Lemon Fried Chicken, which guarantees a crisp golden crust and big flavor with the zing of fresh lemon.
If you're in the mood for a classic, family-friendly recipe, try The Mom 100 Cookbook's Lemon Chicken, a great take on a simple broiled chicken with delicious lemon sauce (and lots of it).
Happy cooking!