Excerpted from The Chinese Kitchen Garden by Wendy Kiang-Spray.
My sister, Lisa, shared this vegetarian recipe, which she says is both foolproof and flexible. She typically throws in whatever combination of vegetables she has on hand—such as carrots, wood ear, snap peas, celery, and even edible flowers like daylily buds. She'll also vary the flavor by adding shallots, garlic, or a small handful of chopped cilantro. The addition of sliced lotus root makes this version particularly nutritious, delicious, and attractive. The mushroom seasoning provides a rich umami flavor. It is usually available at Asian supermarkets and some health food stores, but if you can't find it, season lightly with salt instead.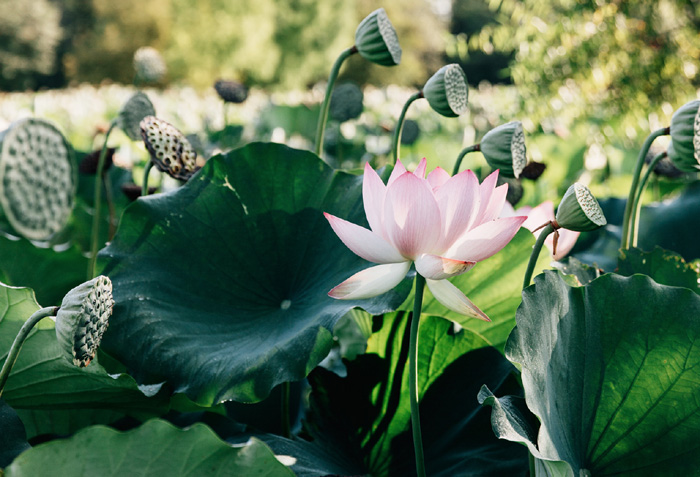 Lotus Root Stir Fry
Ingredients
2 tablespoons corn or peanut oil
2 medium carrots, thinly sliced on the diagonal
2 shallots, thinly sliced
1½ cups lotus root, peeled and sliced 1/8 inch thin
1½ cups snow peas
½ cup dried wood ear, soaked in warm water for 1 hour and then roughly sliced
½ tablespoon mushroom seasoning
1 tablespoon sweet soy sauce
Instructions
1. Heat the oil in a wok over medium-high heat. When hot, add the carrots and shallots and stir quickly. Cover and cook for about 2 minutes so carrots can begin to soften.
2. Add the lotus root, snow peas, wood ear, and mushroom seasoning. Continue to stir-fry until all vegetables are crisp-tender, about 8 minutes. When the vegetables are cooked, add the sweet soy sauce, toss in the wok, and serve with steamed white rice.