Unsure about what to get the recent graduate in your life? Sure, a check is nice, but—you guessed it—we think a book is even nicer (and it's bound to last longer). Here are 5 of our favorite titles guaranteed to fascinate, challenge, and inspire graduates.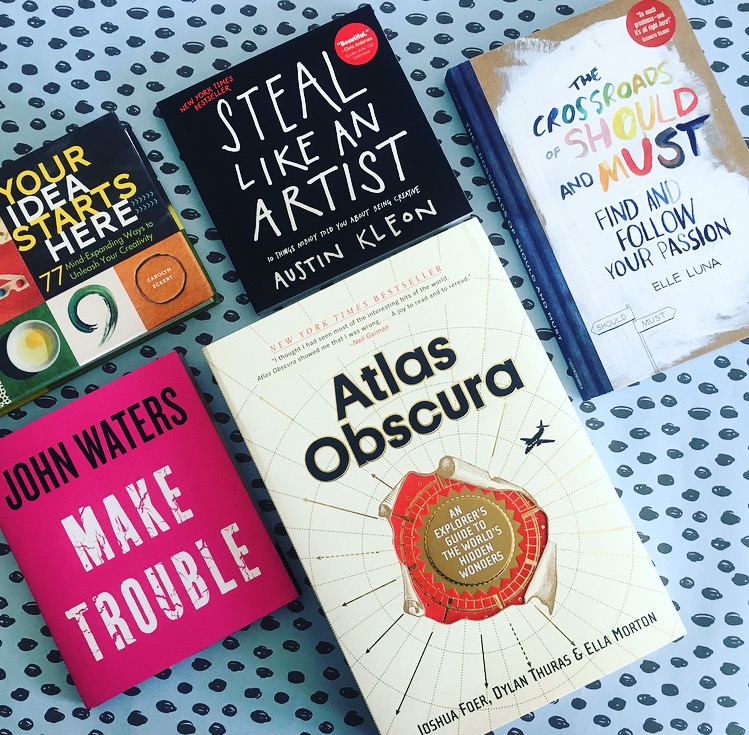 Make Trouble
by John Waters

In his gleefully subversive speech to Rhode Island School of Design graduates, John Waters advised young people to eavesdrop, listen to their enemies, and horrify us with new ideas. In other words, make trouble! The speech went viral, in part because it was so brilliantly on point about making a living as a creative person. Now we can all enjoy his sly wisdom in a manifesto that reminds us, no matter what field we choose, to embrace chaos, be nosy, and outrage our critics.
Buy the Book
Indiebound | B&N | Amazon | Workman
Atlas Obscura
by Joshua Foer, Dylan Thuras, and Ella Morton

It's time to get off the beaten path. The perfect gift to inspire lifelong wonder and wanderlust in recent grads, #1 New York Times bestseller Atlas Obscura celebrates over 700 of the strangest and most curious places in the world.
Buy the Book
Indiebound | B&N | Amazon | Workman
Steal Like an Artist
by Austin Kleon

Austin Kleon's New York Times bestseller is a manifesto for the digital age, filled with new truths about creativity that graduates will embrace: Nothing is original, so embrace influence, collect ideas, and remix and re-imagine to discover your own path. Follow your interests wherever they take you.
Buy the Book
Indiebound | B&N | Amazon | Workman
Your Idea Starts Here
by Carolyn Eckert

With change happening faster and faster in our tech-ruled world, being able to think creatively, flexibly, and quickly is more important than ever. In Your Idea Starts Here, graphic designer Carolyn Eckert offers 77 specific questions, techniques, and exercises—cleverly combined with fascinating infographics and other visuals—to jump-start creative thinking in those new to the work force.
Buy the Book
Indiebound | B&N | Amazon | Workman
Crossroads of Should and Must
by Elle Luna

Who hasn't asked the question "How can I find and follow my true calling?" Elle Luna frames this moment as "standing at the crossroads of Should and Must." "Should" is what we feel we ought to be doing, or what is expected of us. "Must" is the thing we dream of doing, our heart's desire. And it was her own personal journey that inspired Elle Luna to write a brief online manifesto that touched hundreds of thousands of people. Now Ms. Luna expands her ideas into an inspirational, highly visual gift book for every recent graduate.
Buy the Book
Indiebound | B&N | Amazon | Workman