Crowd-pleasing variations on a basic technique, excerpted from Caroline Wright's Twenty-Dollar, Twenty-Minute Meals.
Buy the Book
Amazon | B&N | Indiebound | Workman
Start with One Basic Technique…
Preheat the oven to 475°F with a rack in the bottom position. Place a large rimmed baking sheet upside down on the rack to preheat, 8 minutes. On a piece of parchment paper dusted with cornmeal, using a lightly floured rolling pin, roll 1 pound pizza dough into a large circle, about ¼ inch thick. Scatter it with toppings. Carefully remove the hot baking sheet from the oven and slide the parchment with the dough onto it. Bake until the dough is golden and crisp, 8 to 10 minutes. Before serving, add the remaining fresh ingredients (or as directed), a drizzle of olive oil, and a sprinkle of sea salt.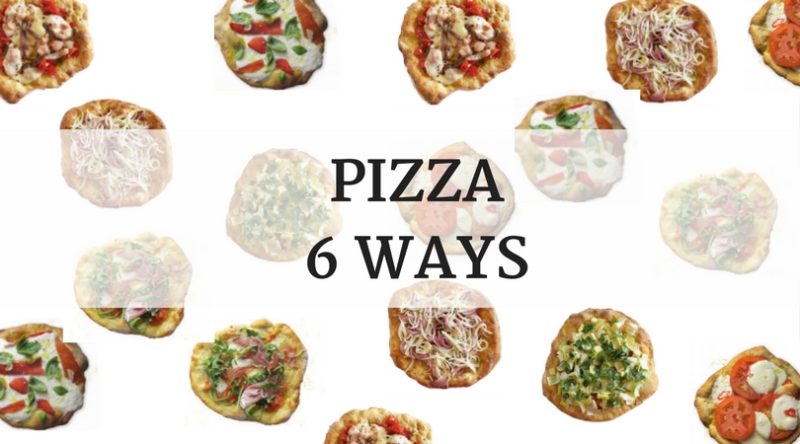 Then add variety…
Speck + Arugula Pizza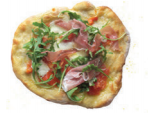 2 medium tomatoes, cored and crushed
6 ounces fresh mozzarella cheese, pulled apart
Just before serving, scatter with 2 cups baby arugula and 3 ounces thinly sliced speck.
Summer Tomato + Fresh Chile Pizza

8 ounces mozzarella cheese, in thick slices
1 ripe, beautiful beefsteak tomato, in thick slices
Just before serving, scatter with 1 sliced fresh chile.
Ricotta, Pepper + Basil Pizza

1 cup fresh ricotta cheese
½ cup roasted red peppers, pulled apart
1 garlic clove, sliced
Just before serving, scatter with fresh basil leaves
Three-Onion Pizza

1 small yellow onion, thinly sliced
1 small red onion, thinly sliced
1 shallot, thinly sliced
1 tablespoon fresh thyme leaves
1 tablespoon olive oil
Crushed Tomato, Anchovy + Provolone Pizza

1 cup cherry or grape tomatoes, crushed
3 thick slices provolone cheese (2 ounces)
4 whole anchovy fillets
¼ teaspoon red pepper flakes
Leek + Parsley Pizza with Lemon + Olive Oil
2 medium leeks, white and light green parts thinly sliced
½ cup grated Pecorino Romano cheese
1 tablespoon olive oil
Just before serving, scatter with ¼ cup fresh parsley leaves and a squeeze of fresh lemon juice.