Excerpted from Brian Abrams Party Like A President.
Sure, the Kennedy years in the White House sounded like a non-stop rager, but JFK wasn't the only commander-in-chief who knew how to let loose. In honor of President's Day this weekend, here are 5 cocktails inspired by the partying ways of past presidents, from Andrew Jackson to Martin Van Buren, Franklin Pierce, James Buchanan, and George W. Bush.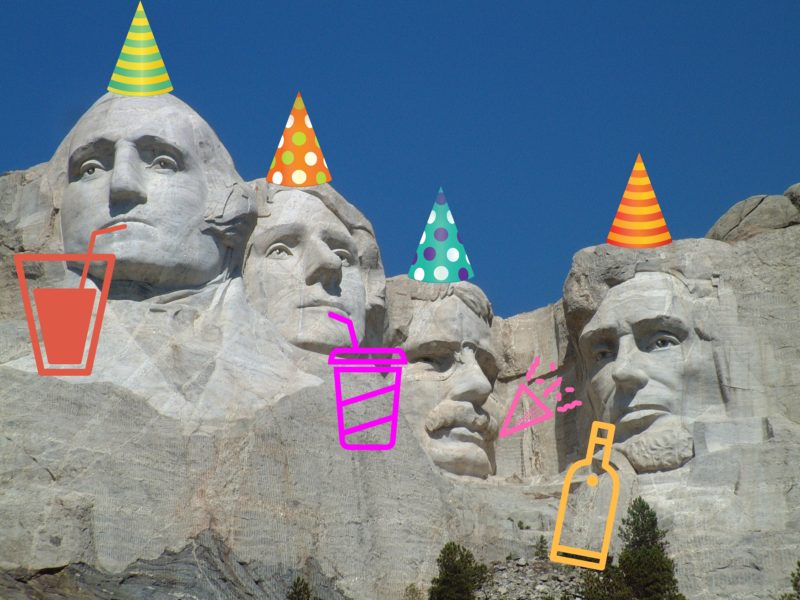 Party like Andrew Jackson…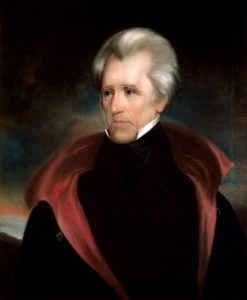 Orange Punch
Serves 25
The archivists at Andrew Jackson's Hermitage estate in Nashville do not have the recipe for the fabled White House punch, but a number of nineteenth-century cookbooks suggest this version for large crowds.
9 cups orange juice
3 cups lemon juice
3 cups mulled orange syrup
3 cups maraschino liqueur
3 cups Cognac
6 cups soda water
ice (divided)
Angostura bitters
Pour all the ingredients except the bitters into a high school prom–size punch bowl and mix with ice. Serve each cup over crushed ice. Add a dash of Angostura bitters.

Party like Martin Van Buren…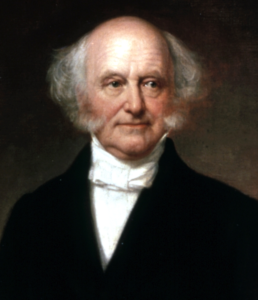 The Van Buren
Serves 1
In 2013, Robert C. Mack, a mixologist at Albany's Speakeasy 518, named a drink after the man with the red and gray whiskers. "The Van Buren" is more or less the same recipe as the classic El Presidente, the signature drink of Manhattan's Club El Chico in the 1920s, but, rather than using three fingers of rum, Speakeasy 518 provides its own stock of a barrel-aged cocktail—a mixture of rum, vermouth, and curaçao aged in a charred white oak bourbon barrel for thirty days. For those fresh out of charred white oak bourbon barrels, here's a more pedestrian version that should do the trick.
ice
dash of orange bitters
2 ounces high-quality aged rum
½ ounce sweet vermouth
¼ ounce curaçao
¼ ounce simple syrup
orange peel for garnish
Put the ice and orange bitters in a rocks glass. Pour the rum, vermouth, curaçao, and simple syrup on top. Stir. Garnish with the orange peel.

Party like Franklin Pierce…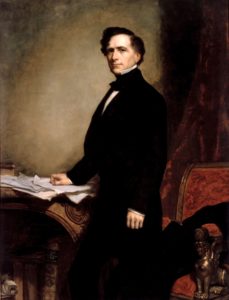 Hot Rum Punch
Serves 4
Although evidence points to Madeira wine as Pierce's drink of choice—he imported casks from Europe—cohorts observed the president's consumption of champagne, whiskey, and brandy. (Wallner: "He would drink anything.") Presidential cookbook author Poppy Cannon claims Pierce's "partiality" to hot rum punch, the recipe for which can be found in several nineteenth-century texts.
1 cup lemon juice
2 cups dark rum
2 teaspoons sugar
2 ounces boiling water
fresh grated nutmeg for garnish
4 cinnamon sticks for garnish
Mix and stir the lemon juice, rum, sugar, and water in heated mugs until the sugar dissolves. Top with fresh grated nutmeg and use the cinnamon sticks for garnish.

Party like James Buchanan…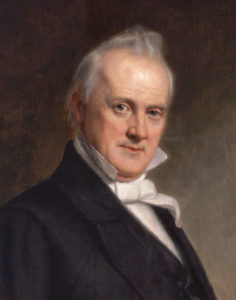 Bourbon Crusta
Serves 1
When supplies ran low at Wheatland, Buchanan used his Sunday ride to First Presbyterian Church as an excuse to hit up Jacob Baer's whiskey distillery. Every week, he would pick up a 10-gallon cask of Old J. B. Whiskey. Guests thought the initials stood for "James Buchanan," which he liked.
But what of those guests incapable of guzzling spirits directly from the barrel? Here's a popular bourbon cocktail from the era with a sweeter finish.
2 ounces bourbon
3 dashes simple syrup
½ ounce orange liqueur
½ ounce lemon juice
dash Angostura bitters
ice
Pour the ingredients over ice in a tumbler. Shake well. Strain into a cocktail glass.

Party like George Bush…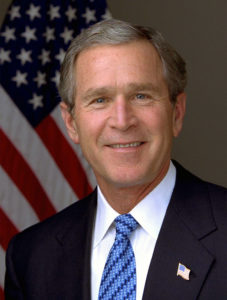 Michelada
Serves 1
The Lone Star State prides itself on this beer cocktail, a hearty hangover remedy with which Dubya was surely more than familiar in 1970s Houston. Recipes vary, but your best bet is this classic approach.
juice of ½ lime
kosher salt
ice
2 dashes Worcestershire sauce
1 dash Tabasco sauce
pinch black pepper
1 bottle dark Mexican beer (Negro Modelo preferred)
Coat the rim of a frosted mug with the juice from the lime, then add salt. Fill with ice, then squeeze the rest of the lime juice into the mug. Add the sauces and pepper. Pour the beer on top. Stir slowly. Drink.
About the Book:
There's the office: President of the United States. And then there's the man in the office—prone to temptation and looking to unwind after a long day running the country. Celebrating the decidedly less distinguished side of the nation's leaders, humor writer Brian Abrams offers a compelling, hilarious, and true American history on the rocks—a Washington-to-Obama, vice-by-vice chronicle of how the presidents like to party.
From explicit love letters to slurred speeches to nude swims at Bing Crosby's house, reputations are ruined and secrets bared. George Washington brokered the end of the? American Revolution over glasses of Madeira. Ulysses S. Grant rarely drew a sober breath when he was leading the North to victory. And it wasn't all liquor. Some presidents preferred their drugs—Nixon was a pill-popper. And others chased women instead—both ?the professorial Woodrow Wilson (who signed his love letters "Tiger") and the good ol' boy Bill Clinton, though neither could hold a candle to Kennedy, who also received the infamous Dr. Feelgood's "vitamin" injections of pure amphetamine.
Illustrated throughout with infographics (James Garfield's attempts at circumnavigating the temperance movement), comic strips (George Bush Sr.'s infamous televised vomiting incident), caricatures, and fake archival documents, the book has the smart, funny feel of Mad magazine meets The Colbert Report. Plus, it includes recipes for 44 cocktails inspired by each chapter's partier-in-chief.
Buy the Book
Amazon | B&N | Indiebound | Workman