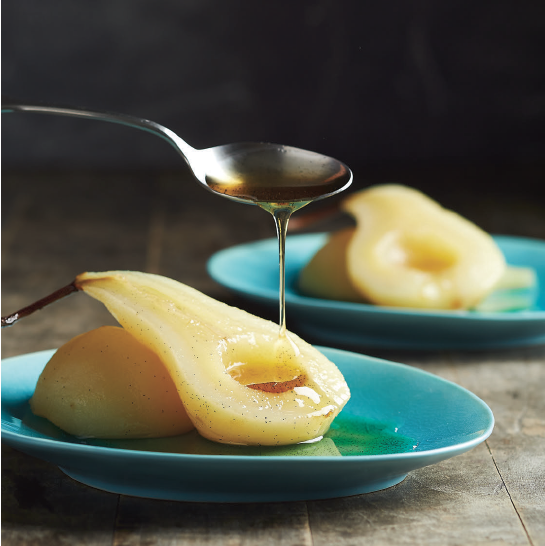 Total Time: 2 hours 30 minutes
Active Time: 5 minutes
Yield: Serves 4
The fact that the Instant Pot allows these pears to happen while I do other things has moved them up on my dessert menu. The fruit comes out sweet and perfumed with the vanilla and cinnamon, perfect for serving with Saffron Rice Pudding (page 199), ice cream, or a dollop of homemade Crème Fraîche (page 233). Bonus: Not only can these be made ahead, they're better the next day. Soaking in syrup does that to you.
4 cups water
1 cup sugar
1 cinnamon stick (about 3 inches)
1 vanilla bean, split lengthwise
4 Bosc pears, peeled, halved, and cored
Place the water and sugar in the inner pot and stir until the sugar is mostly dissolved. Add the cinnamon stick, vanilla bean, and pears.
Close and lock the lid. Set the valve to Venting. Attach the condensation collector. Press Slow Cook and use the Slow Cook or Adjust button to select the lowest temperature ("Less"). Use the – or + button to set the time to 2 hours.
When the cooking time is finished, remove the lid. The pears will be tender but still intact. Use a slotted spoon to remove them from the inner pot and divide them among 4 plates. Set the pears aside.
Press Cancel, then press Sauté and use the Sauté or Adust button to select the middle temperature ("Normal"). Cook the liquid with the lid off, stirring occasionally, until it has thickened and reduced to one third of its original volums, about 30 minutes. Remove the cinnamon stick and vanilla bean and discard. Press Cancel and spoon some liquid over each pear. Serve warm or at room temperature.
Simply Poached Pears will keep, stored in their cooking liquid in an airtight container in the refrigerator, for up to 5 days. Served chilled or warm. To reheat, place the liquid and the pears in a small pot and warm on the stovetop over medium-low heat for about 10 minutes.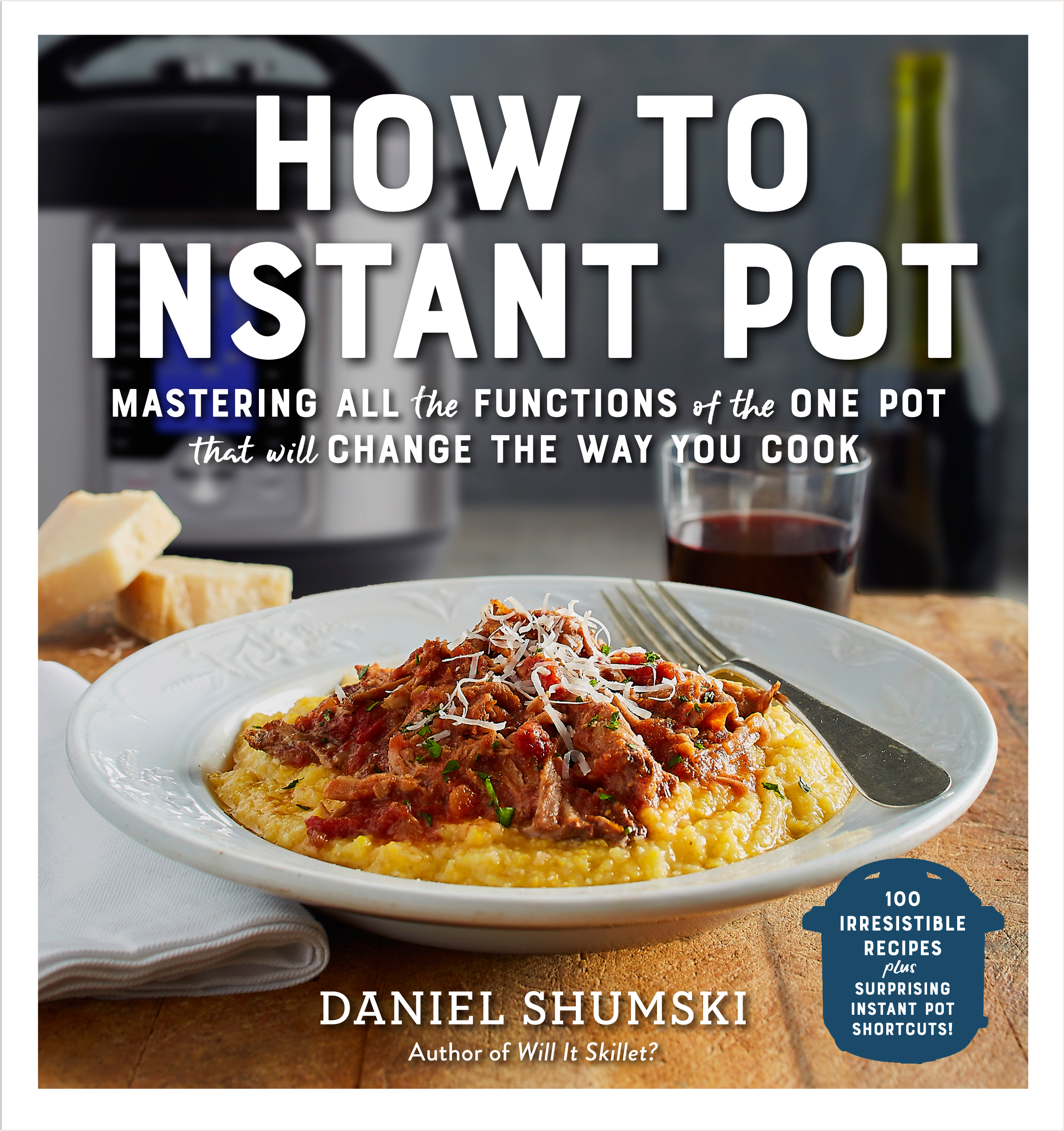 About the Book
Legions of home cooks area falling in love with the Instant Pot multipurpose pressure cooker, which does the work of a slow cooker, pressure cooker, rice cooker, yogurt maker, sauté pan, steamer, and chafing dish all in one. This collection of 100 easy, creative, boundary-pushing recipes makes ultimate use of this amazing and increasingly popular contraption. The only Instant Pot cookbook organized by function, with detailed instructions for mastering each, How to Instant Pot features dishes from satisfying breakfasts through tempting desserts, plus skill-building recipes that offer simple methods for basic dishes (Chicken Soup 3 Ways, No-Stir Polenta 3 Ways, Sweet Yogurt 3 Ways) and surprising hacks that make this already remarkable gadget even more indispensable. Hard-boil an egg in 5 minutes? Yup. Bake a potato in half the time? You bet. Quick pickle some veggies? Why not. Want to know how to Instant Pot? This book is all you need.
Order the Book
Amazon | B&N | Indiebound | Workman