Recipe excerpted from Sarah Leah Chase's New England Open-House Cookbook.
Buy the Book
Indiebound | B&N | Amazon | Workman
During the summer months, I usually make a big Greek salad at least once a week. When I want something simpler or perhaps a cucumber salad without the dairy in my mother's recipe, I make this attractive and very tasty salad. You can vary the fresh herb accent according to your menu, whim, or herb garden bounty. Basil, dill, and mint are all good options. Sometimes, but certainly not always, I'll throw in a handful of pitted kalamata olives.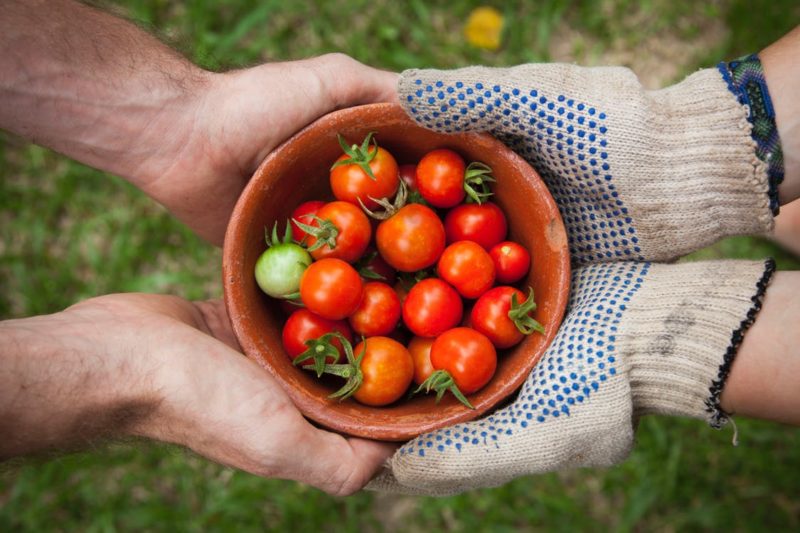 Summer Tomato and Cucumber Salad
SERVES 4 TO 6
Ingredients
4 medium-size ripe tomatoes (red, yellow, heirloom, or a combination), cored and each cut into 6 to 8 wedges
2 firm cucumbers, peeled if waxed, unpeeled if unwaxed
1 small red onion, peeled and sliced into thin rings
3 tablespoons coarsely torn fresh basil or mint leaves, or 2 tablespoons minced fresh dill
2½ tablespoons red or white wine vinegar
2½ tablespoons red or white wine vinegar
⅓ to ½ cup extra virgin olive oil
Sea salt and freshly ground black pepper
Instructions
Place the tomatoes in a glass or ceramic salad bowl. Cut the cucumbers in half lengthwise and then slice them into ½-inch-thick half-circles. Add the cucumber slices to the tomatoes along with the red onion and herb of choice.
Drizzle the wine vinegar and enough olive oil to suit your taste over the tomatoes and cucumbers. Season with salt and pepper to taste. Let the salad stand at room temperature for 30 minutes before serving or refrigerate it, covered, for 30 minutes to 1 hour if it is a hot night and you would like to have a cold salad.