Take a trip to Spain with this list of the best Rioja red wines.
Excerpted from The Wine Bible, 2nd Edition by Karen MacNeil (Workman Publishing). Copyright © 2015.
Riojas are among the most sophisticated wines of the Old World. They have a special place in my heart, for these were the wines that, at the beginning of my career, spoke to me about the meaning of wine. After being in and tasting Rioja, I understood that wine was the voice of a place and a culture.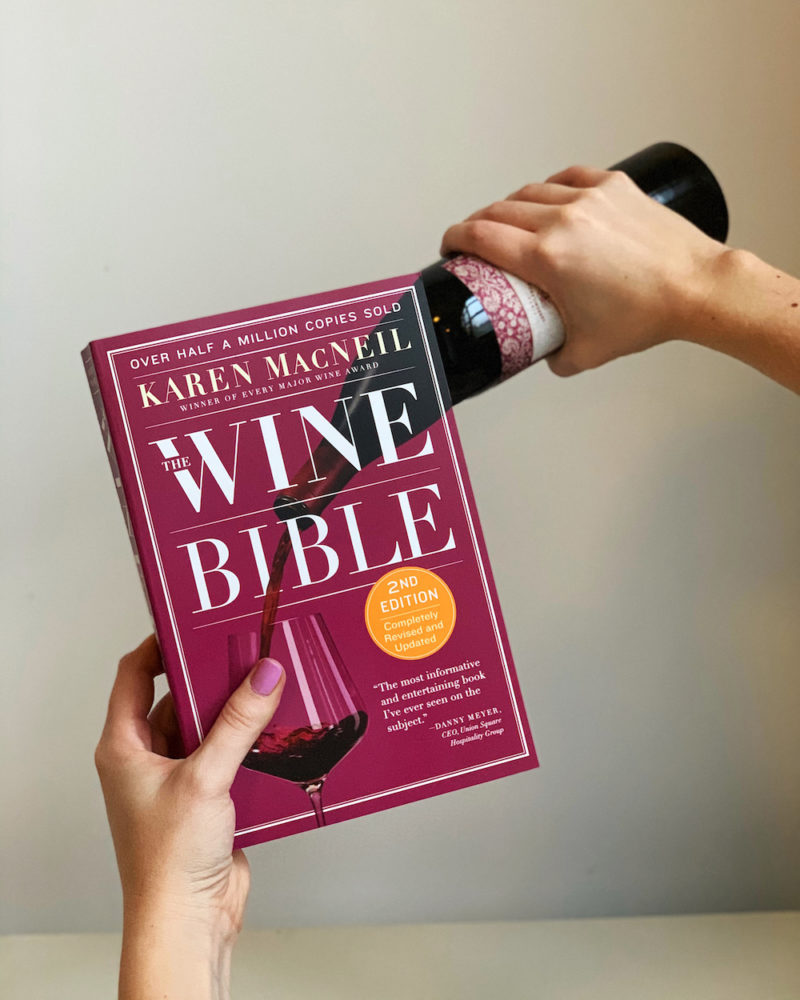 Cune
IMPERIAL | RESERVA
Approximately 85% tempranillo, 10% graciano, 5% mazuelo. 
Founded in 1879, CUNE (the abbreviation for Compañía Vinicola del Norte de España; for ease of pronounciation, the V of Vinicola appears as a U on the label; pronounced COON-ay) makes reservas that perfectly demonstrate aged Rioja's delicacy. Subtle aromas and flavors of truffles, dried leaves, spices, cassis, rose petals, and old saddle leather seem to peek out from the wine. CUNE's Imperial Gran Reservas are also stunners—as complex in flavor as the best dark chocolates, with an equally hedonistic and elegant texture.
La Rioja Alta
VIÑA ARDANZA | RESERVA ESPECIAL
Approximately 80% tempranillo, 20% garnacha. 
Viña Ardanza Reserva Especial is made only in the very greatest vintages—sometimes no more than once every ten years. The wine's refinement and superb quality are immediately apparent; indeed, the first sip of this wine is so comforting, it's akin to being wrapped up in a warm cashmere blanket. The aromas are rich and earthy—saddle leather, black truffles, and damp forest. They open up onto elegant flavors reminiscent of vanilla, plums, dark chocolate, and spiced tea, and the texture is lanolin soft.
Muga
PRADO ENEA | GRAN RESERVA
Approximately 80% tempranillo, with 20% garnacha, mazuelo, and graciano. 
Dating from 1932, Muga is a highly respected family-owned bodega making some of the top traditional-style wines in Rioja. Like the best red Burgundies, these are Riojas with magnificent and complex aromas and a long finish. In the middle are sublime, if subtle, layers of earthy flavor. Prado Enea is the name of the winery's refined gran reserva, made only in great years and generally aged eight years, four of them in barrels that the Muga family makes themselves. The grapes for this wine come from vineyards thatare among the highest in altitude in the region. In the 1990s, Muga also began making small quantities of what is now a highly sought-after modernist wine, Torre Muga. Big, muscular, concentrated, and oaky (it's aged in both American and French oak), Torre Muga is New World in style and very much the opposite of Prado Enea.
Roda
RODA I | RESERVA
100% tempranillo.
The Roda bodega makes three modernist wines from among the largest selections of tempranillo clones in existence. Roda I has lovely, saturated, dramatic flavors reminiscent of dried cranberries, violets, exotic spices, licorice, and vanilla. Yet the underlying sexy earthiness of Rioja is also evident as aromas of bark, peat, cedar, and forest come alive in the glass. I especially love the blanket of cocoalike dustiness that Roda I leaves on one's palate—as if the wine were perfectly poised for the crusty, fatty edge of a grilled lamb chop. Roda I's big sister is Roda II, an even more concentrated (and more expensive) wine, and it's big big sister is called Cirsion, one of the most expensive and complex Riojas made.
R. López de Heredia
VIÑA TONDONIA | GRAN RESERVA
Approximately 75% tempranillo, 15% garnacha, 10% mazuelo andgraciano.
The red Viña Tondonia gran reservas are nothing if not mind-blowing for their elegance and finesse. In great vintages, drinking them is like being in that state before waking up when all sensations seem dreamlike. Both the aromas and flavors are exceedingly supple and complex, with hints of exotic spices, forests, damp mushrooms, and earth. Viña Tondonia is a quiet, refined, long-aged wine, not a powerhouse (the wine is commonly aged nine to ten years in barrel, then at least another eight years in bottle before release). It's considered one of the great classic Riojas, and is renowned in Spain. The name of the wine—Tondonia— refers to a meander, or bend, along the banks of the Ebro near the bodega. Through this meander, known as Tondon (from the Latin retondo), ran the old medieval road that led from Rioja to the Basque country.
More About The Wine Bible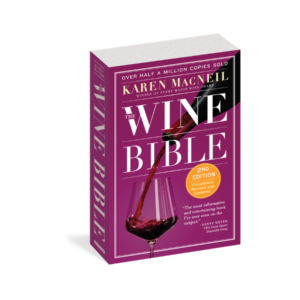 Announcing the completely revised and updated edition of The Wine Bible, the perennial bestselling wine book praised as "The most informative and entertaining book I've ever seen on the subject" (Danny Meyer), "A guide that has all the answers" (Bobby Flay), "Astounding" (Thomas Keller), and "A magnificent masterpiece of wine writing" (Kevin Zraly).
Like a lively course from an expert teacher, The Wine Bible grounds the reader deeply in the fundamentals while layering on informative asides, tips, amusing anecdotes, definitions, glossaries, photos (all new for this edition), maps, labels, and recommended bottles. Karen MacNeil's information comes directly through primary research; for this second edition she has tasted more than 10,000 wines and visited dozens of wine regions around the world. New to the book are wines of China, Japan, Mexico, and Slovenia. And through it all the reader becomes ever more informed—and, because of the author's unique voice, always entertained: "In great years Pétrus is ravishing, elegant, and rich—Ingrid Bergman in red satin." Or, describing a Riesling: "A laser beam. A sheet of ice. A great crackling bolt of lightning."
Other Wine Bible Finds: