What could be more romantic than getting married to the sound of waves crashing on the shore? If a beach wedding is calling to you, we've got some great tips, culled from Mindy Weiss's newly updated nuptial bible, The Wedding Book.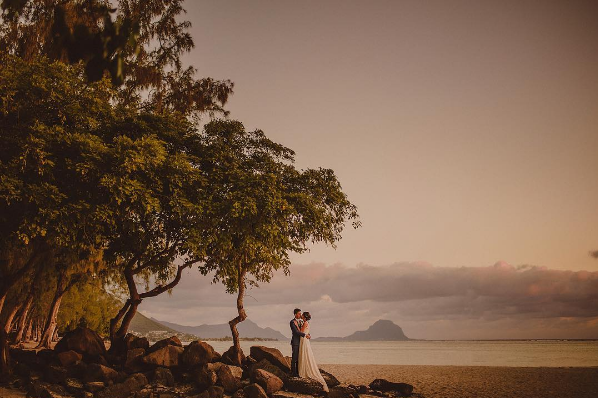 THE DRESS: You're a bit nontraditional, so the customary bridal salon won't be right for you. Why not try a single designer salon? A designer can either make a gown to order from his collection or create a custom-made dress for you. A custom gown from a big-name designer is very costly, but if you start early enough, you can hunt down a local designer whose dresses don't cost any more than the ones in a bridal salon. The designer will make sketches for you based on photos you've shown him during your conversations. He'll cut a shape out of muslin and fit it to you before making the actual gown. The fee should include at least three fittings, and you should walk out with a one-of-a-kind gown that fits you flawlessly.
For that perfect "billowing in the breeze" beach look, go for airy fabrics, such as silk chiffon or organza, and forgo a long train, which is likely to pick up a lot of sand.
THE FLOWERS: We think arrangements of anemone, which the Victorians associated with anticipation, would be perfect for a beach fete. In Ovid's Metamorphoses, Venus herself—the goddess of love, famously tied to the sea—created the flower. Bonus: Anemone are available, and reasonably priced, year-round.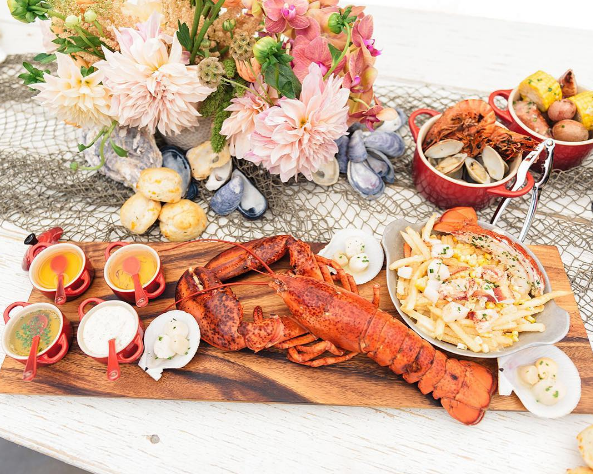 THE FOOD: Let's dive into this beach theme, and go for a full-on upscale clambake. You can start the feast with some fresh oysters on ice, then move on to the best grilled corn, potatoes, carrots, and seafood—from lobster to mussels, shrimp, and clams—while providing a non-fish option like sausages or an herb chicken for the seafood-averse.
THE FAVORS: Let's be honest—the less you have to travel with, the better. A donation to an organization that's meaningful to you as a couple is a beautiful way to honor your guests without dragging dozens of bags of Jordan almonds around. To let guests know about the donation, print out cards (you can do them yourself) and put one at each place setting.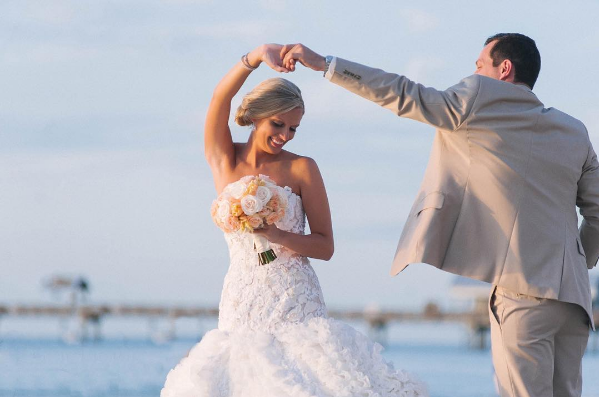 THE MUSIC: Check out our Beach Wedding Playlist, full of songs that evoke the whimsy and fun of your big day.