For the new year, we're taking inspiration from one of our favorite animals: the sloth. With their laid-back lifestyle, sloths are the perfect role models for a more mindful existence. Continue reading for five facts about sloths that also serve as reminders to let go and relax.
5 lessons we can learn from sloths, the masters of mellow:
TAKE IT SLOW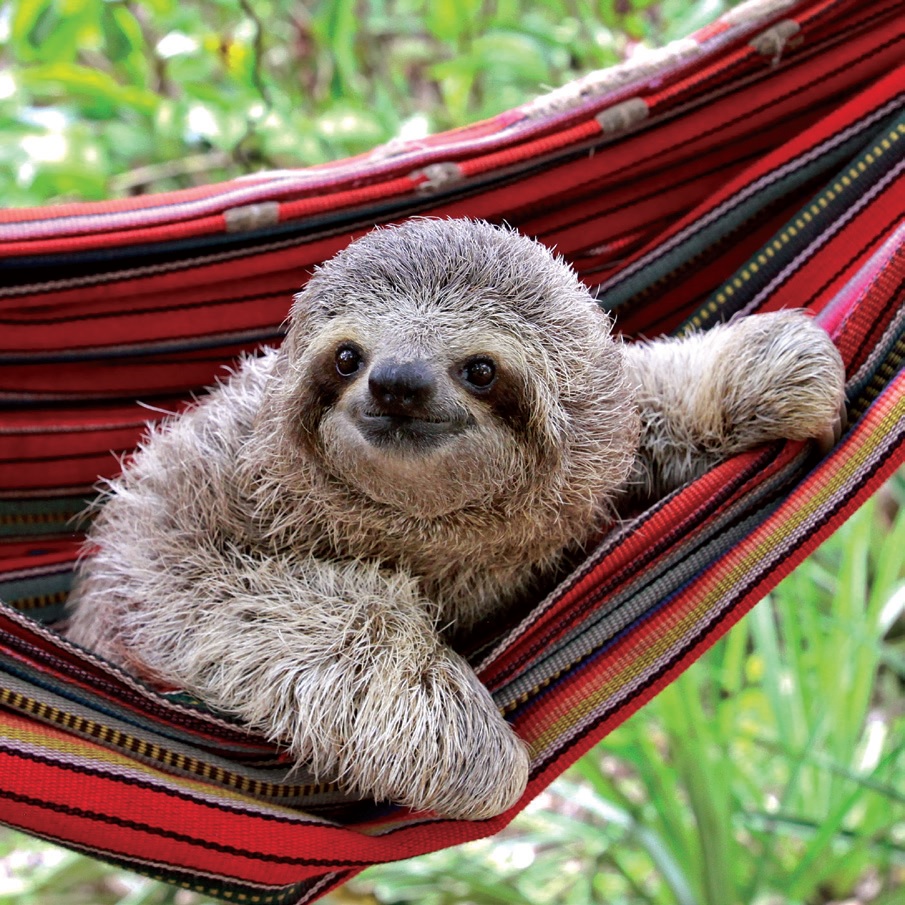 Sloths may appear to be sluggish, but they're not inappropriately idle. It's both an adaptation to spend less energy and a defense mechanism against predators. Being motionless helps sloths blend in with the trees, and their slow movements slip under the radar of sharp-eyed foes like the fast-flying harpy eagle.
SAVOR THE SWEETER THINGS IN LIFE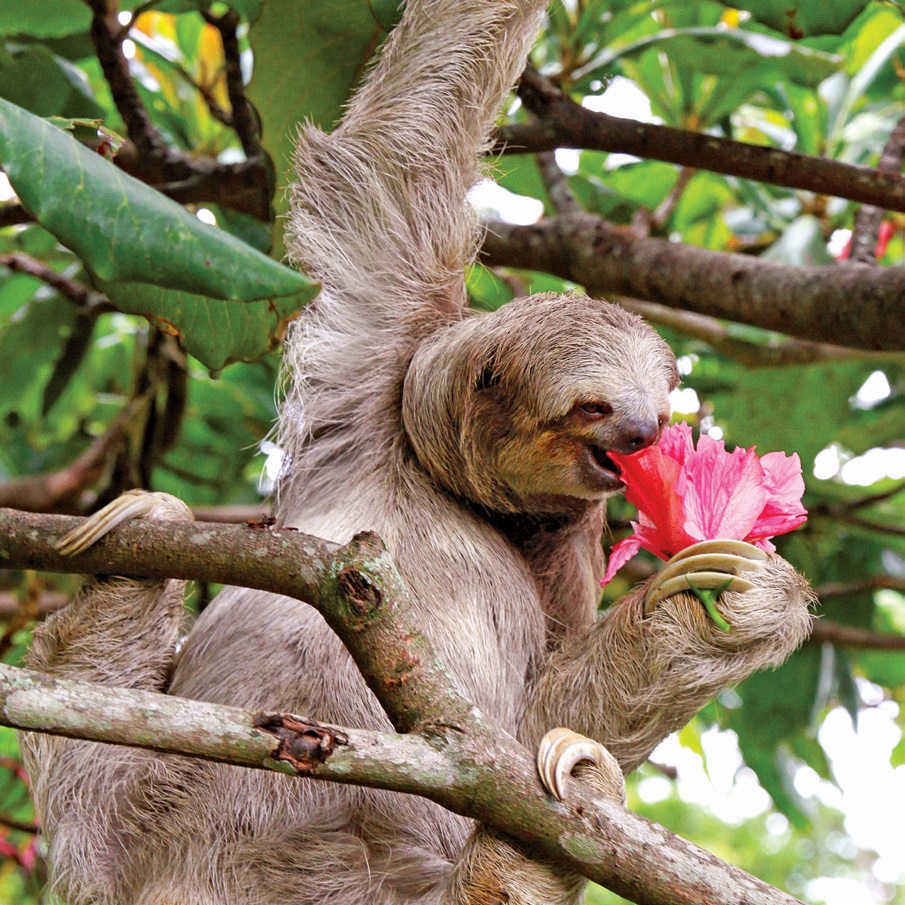 Sloths subsist on a lean and green low-energy diet of leaves that provides them with just 160 calories a day. Their only indulgence is the occasional hibiscus flower—the equivalent of sloth chocolate—which they eat petal by petal.
LIVE IN THE MOMENT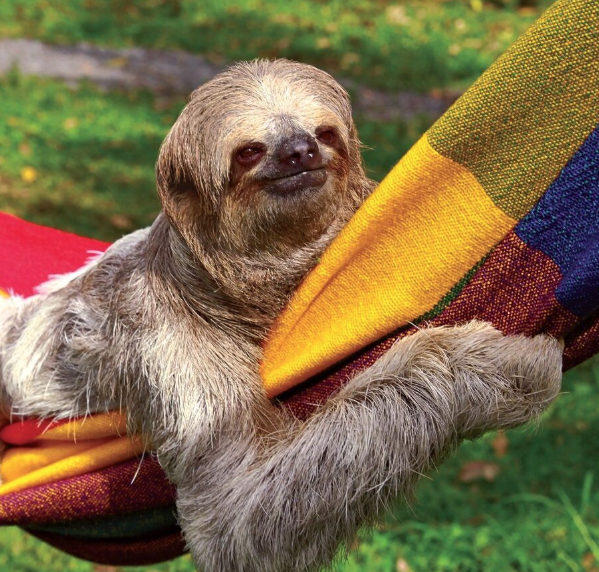 Sloths are found only in the jungles of Central and South America—the land of the siesta and home of the hammock. Could this be a coincidence? Most sloths spend around 60 percent of their time resting—either asleep or in a waking, meditative state—so perhaps not.
IT'S ALL ABOUT THE JOURNEY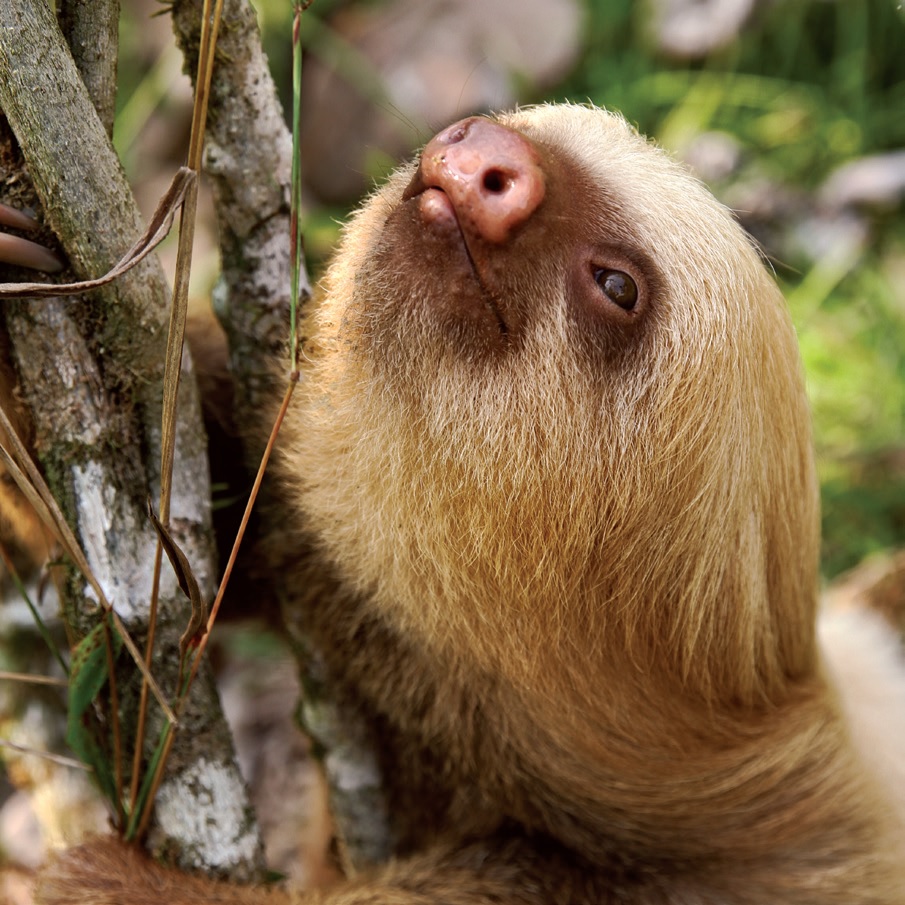 One of the keys to sloth life is persistence—these travelers keep climbing in the superhighway of the treetops on a never-ending quest for tasty leaves and sunny spots. Their motto is "Don't hurry, be happy!" Sloths don't flinch nervously or react to noises, so they can truly chill out and enjoy the ride. And they can cover quite a bit of area: In the wild, sloths roam a range the size of five soccer fields.
TURN A NEGATIVE INTO A POSITIVE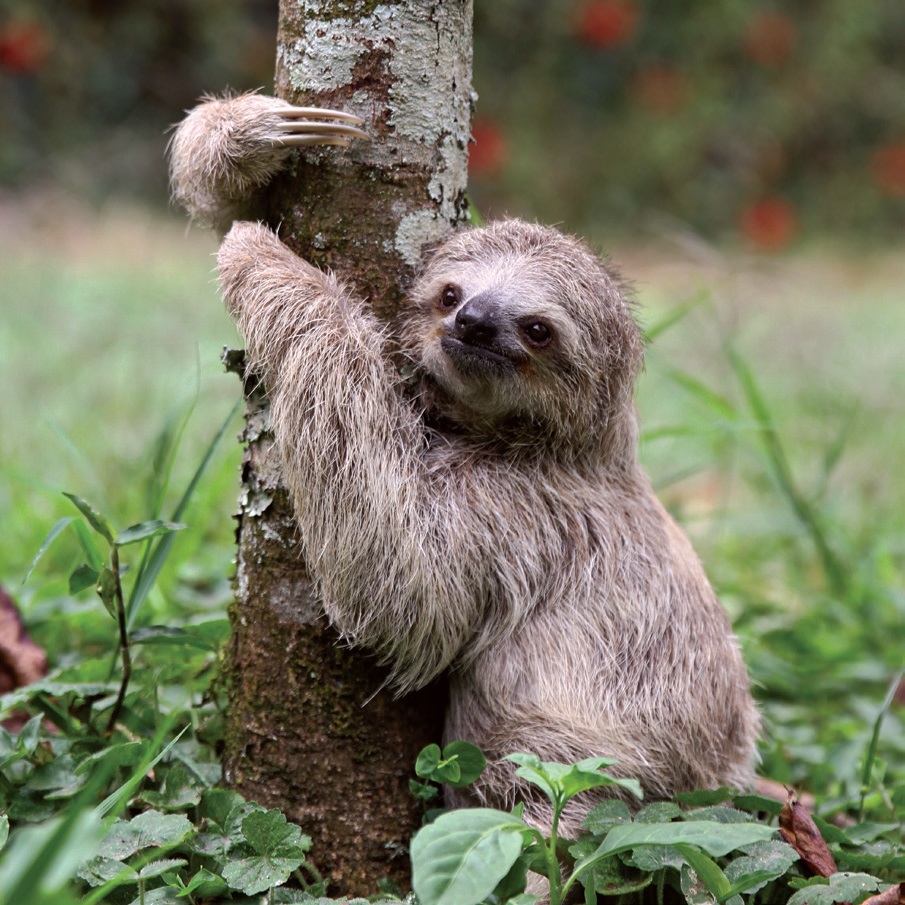 Sloths are good at using everything that's available to them, even some biological side effects that might seem a bit unsavory . . . like trapped wind. The sloth's leafy diet produces a lot of excess gas, which the sloth uses as a built-in buoyancy device to help keep it afloat when swimming (something sloths are remarkably good at).
More about Life in the Sloth Lane: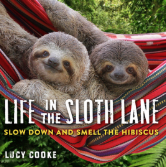 WHY ARE SLOTHS ALWAYS SMILING?
Perhaps it's because they've mastered the art of taking it slow in a world whose frenzied pace is driving the rest of us crazy. Here, in a mindfulness book like no other, heart-tuggingly cute photographs of these always-chill creatures are paired with words of wisdom, all to inspire us to slow down, stop to enjoy the little things, and come up relaxed, centered, and smiling.
Buy the Book
Amazon | B&N | Indiebound | Workman