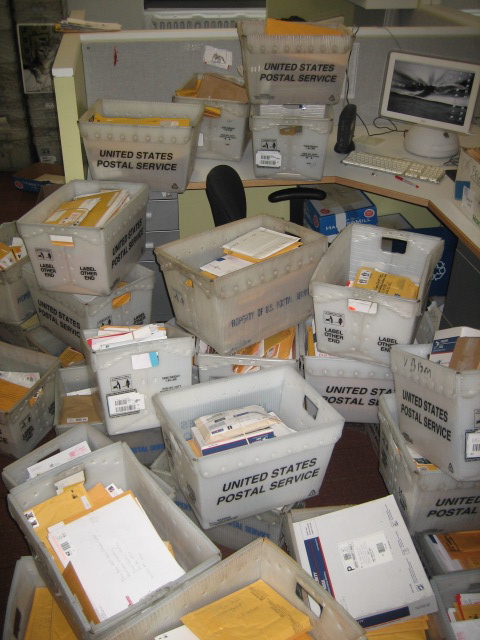 The 2010 Dog and Cat Page-A-Day Contest is officially over! All entries have been chosen and I now have a moment to reflect on this year's contest.
This photo is a snapshot of just one of two deliveries that I receive every week during the peak time of our Dog/Cat Page-A-Day contest! This year alone I received over 300,000 Cat photos and over 200,000 Dog photos.
Everyone on our Page-A-Day Team agrees this is our best Dog and Cat Page-A-Day Calendar ever! Look for them in stores later this year.
John, Dog/Cat Page-A-Day Photo Editor