We are over the moon and stars to share an inspired book list for all of you comic, science fiction, and fairy tale fans looking for your next children's book read. This list comes from our friend Ashley over at Tattered Cover in Denver, Colorado. Established in 1971, Tattered Cover is a Denver institution and promises comfy sofas, a café, and—of course—a grand selection of books.
Ashley, marketing communications associate at TC, is pulling out all the stops with her out-of-this-world book recommendations. There's a fairy godrobot, a place called Superhero High, and magicians—just to give you a little peek.
We don't want to delay your next book adventure any longer . . . you know what they say . . . may the books be with you.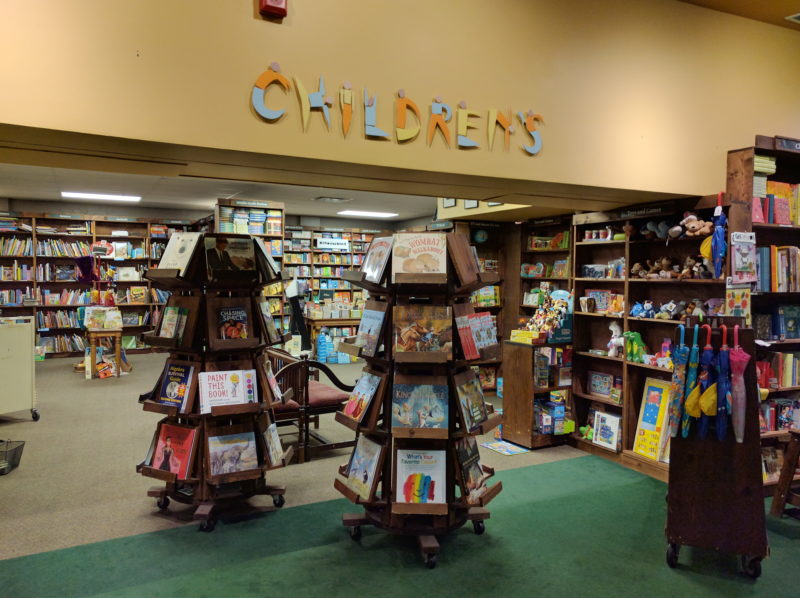 Picture Books
Interstellar Cinderella by Deborah Underwood, illustrated by Meg Hunt
With a little help from her fairy godrobot, Cinderella is going to the ball. But when the prince's ship has mechanical trouble, someone will have to zoom to the rescue. Readers will thank their lucky stars for this irrepressible fairy tale retelling, its independent heroine, and its stellar happy ending.
Classic Fairy Tales by Scott Gustafson
A lavishly illustrated, enchanting collection of 10 of the best-loved fairy tales, such as 'Little Red Riding Hood' and 'Rumplestiltskin,' chosen and edited by the artist, who spent more than four years creating the seventy-five oil paintings, reproduced here in full color.
The Amazing Adventures of Super Cat! by Kate McMullan, illustrated by Pascal LeMaitre
Supercat is back! And he's supersized! The original superhero for babies and toddlers returns in an all-new picture book format that combines Supercat and Supercat to the Rescue, and, through its oversize pages, lets babies and toddlers really pore over the bright, bold illustrations.
Star Wars: A Scanimation Book By Rufus Butler Seder
Imagine: the first Star Wars book that actually moves, bringing to life the most memorable scenes such as Luke and Darth Vader epic battle. This book is like having pure movie magic in the palm of your hand to replay again and again.
Alice in Wonderland by Jon Scieska
Jon Scieszka's versatile writing talents have made him one of the most successful and beloved authors working today. Brimming with wit and wonder, Scieska's sparkling retelling will enchant readers from the moment Alice falls down the rabbit hole, whether or not they've made the journey before.
Middle Grade
Jedi Academy by Jeffrey Brown
This incredible, original story captures all of the humor, awkwardness, fun, and frustrations of middle school—all told through one boy's comics, journal entries, letters, doodles, and newspaper clippings. The setting? A galaxy far, far away . . .
Wonder Woman at Super Hero High by Lisa Yee
Wonder Woman isn't like most high school students—but Super Hero High isn't like most high schools. While training to be the very best super hero she can be at the most elite school in the galaxy, Wonder Woman must balance acing her classes, making friends, trying to make the Super Hero Super Triathlon, and dealing with an insane roommate. Award-winning author Lisa Yee brings this edge-of-your-seat adventure to life with mystery, thrills, and laughs.
Star Wars: The Visual Encyclopedia by Patricia Barr, Adam Bray, and Cole Horton
Covering more than 2,500 characters, creatures, planets, vehicles, weapons, technology, and more from the Star Wars universe, this visual tour is the ultimate compendium for the epic saga and beyond. This is a virtual museum in a book where you can explore beautiful galleries with more than 2,500 images, and discover facts about Star Wars culture, science, and geography.
The Official Eragon Coloring Book by Christopher Paolini, illustrated by Ciruelo
For the first time, you can immerse yourself in Christopher Paolini's land of Alagaesia in this captivating Eragon coloring book that features more than forty pieces of brand-new, exclusive art from award-winning fantasy illustrator Ciruelo, with perforated pages that allow you to easily remove your favorite images for bulletin boards or frames.
Star Wars Workbooks
Learn well, you will. These interactive workbooks dig deep into core subjects, including numbers, ABCs, phonics, and reading readiness for younger grades, and math, reading, and writing for the older ones. Coming in November, 3rd and 4th graders can discover the fun of reading, writing and math with Star Wars characters and stories!
Young Adult
Fallout by Gwenda Bond
Gwenda Bond brings iconic comic book character, Lois Lane, front and center in her own YA novels. The first book in the series, Fallout, follows Lois Lane as she is starting a new life in Metropolis. Lois is determined to fit in. But she soon stumbles into a mystery that she is determined to solve.
Queen of Hearts by Colleen Oakes
The first novel in Colleen Oakes's epic, imaginative series tells the origin of one of the most infamous villains—the Queen of Hearts. This is not the story of the Wonderland we know. This story follows Dina, a princess who will one day reign over Wonderland, but when a betrayal breaks her heart and threatens her throne, she is launched into Wonderland's dangerous political game.
Lady Midnight by Cassandra Clare
The Dark Artifices is the sequel trilogy to Cassandra Clare's internationally best selling series The Mortal Instruments. The first installment, Lady Midnight, takes place five years after the events of City of Heavenly Fire that brought Shadowhunters to the brink of extinction.
Heartless by Marissa Meyer
Long before she was the terror of Wonderland, the infamous Queen of Hearts she was just a girl who wanted to fall in love. Catherine is a favorite of the unmarried King of Hearts. But after meeting a handsome and mysterious court joker named Jest, Cath is determined to define her own destiny and fall in love on her terms.
A Darker Shade of Magic by V.E. Schwab
Step into a universe of daring adventure, thrilling power, and multiple Londons! Kell is one of the last Travelers—magicians with a rare, coveted ability to travel between parallel universes, connected by one magical city.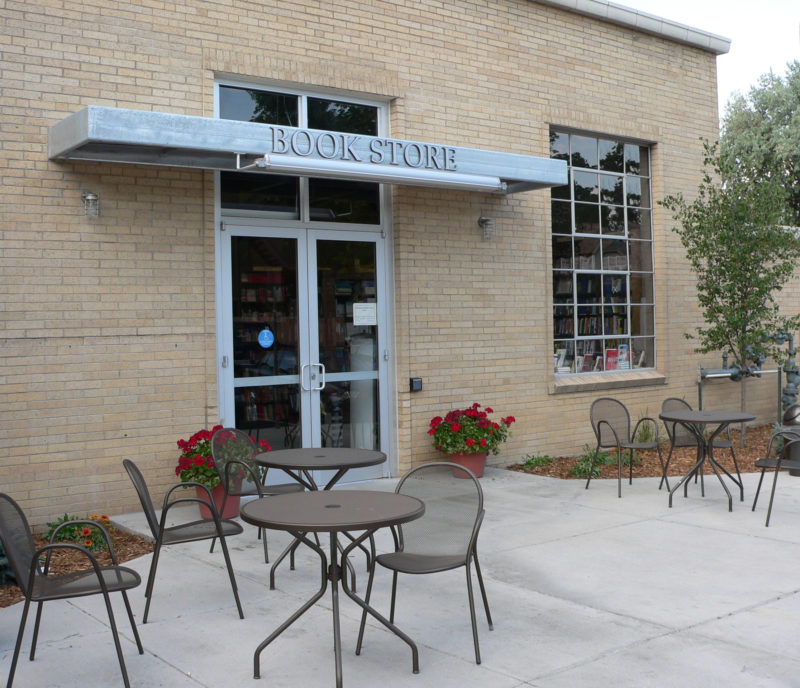 Fun facts to add to your Indie Bookstore trivia knowledge:
Tattered Cover is the official bookseller of Denver Comic Con. For our second year in the Author's Alley booth, we hosted a wide array of authors such as Christopher Paolini, Diana Gabaldon, Robin Hobb, Cory Doctorow, Lisa Yee and many more!
If you add all the days that Tattered Cover's current staff has worked here, it equals 1,940 years of experience.
You can find out more about Tattered Cover—"the bookstore of your dreams"—on their website or on Twitter.
---
Ashley Lyons has been Marketing Communications Associate for Tattered Cover since February. As part of her job, she coordinates all social media and community outreach for the stores. Hosting author events, promoting children's literature and meeting fellow book nerds are some of her favorite parts of the job! She is originally from Louisiana and has experienced more snow in the last year living in Denver than she has in her entire life.