This hearty, easy-to-make corn bread from Baking Class: 50 Fun Recipes Kids Will Love to Bake! by Deanna F. Cook will get your kids in the kitchen!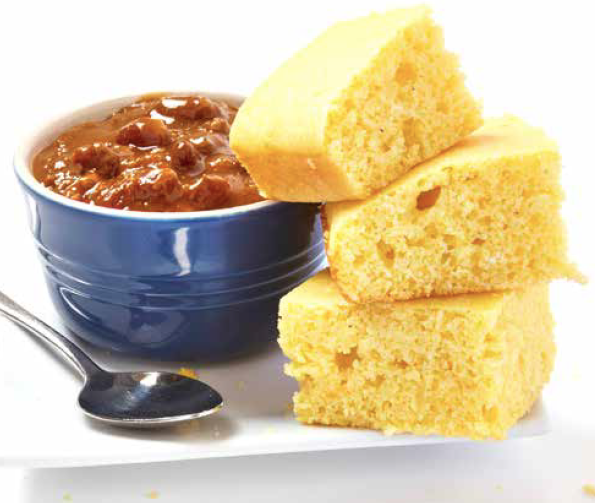 Ingredients

1 cup cornmeal

1 cup flour

3 tablespoons sugar

2 teaspoons baking powder

¼ teaspoon salt

2 eggs

1 cup milk

¼ cup vegetable oil or melted butter

Instructions

1

Preheat the oven to 425°F (220°C).

2

Stir together the cornmeal, flour, sugar, baking powder, and salt in a large bowl.

3

In a separate bowl, whisk the eggs, milk, and oil.

4

Pour the egg mixture over the cornmeal mixture. Stir it all up.

5

Grease an 8-inch baking dish and pour the batter in.

6

Tilt the pan to spread the batter evenly. Tap it lightly on the countertop to remove air bubbles.

7

Bake for 20 minutes, or until the edges begin to brown. You'll know it's done when a toothpick inserted in the center comes out clean. Cool slightly before cutting and serving.
More About Baking Class: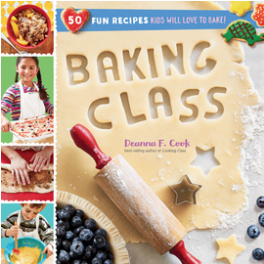 Following the best-selling Cooking Class comes this delightful baking companion for kids ages 8–12, featuring 50 easy-to-follow recipes. Lively step-by-step photos teach bakers-in-training how to knead dough, make biscuits, decorate cookies, and produce a perfect pie, along with essential skills like following directions and accurately measuring ingredients. They'll learn to make both sweet and savory treats and will use fresh fruits and vegetables in recipes such as Bursting with Blueberry Muffins, Zombie Zucchini Bread, and Peachy Keen Crumble. Bonus goodie bag stickers, pop-out gift tags, and bake sale signs encourage kids to share their homemade delights with pride.
Buy the Book
Amazon | B&N | Indiebound | Workman