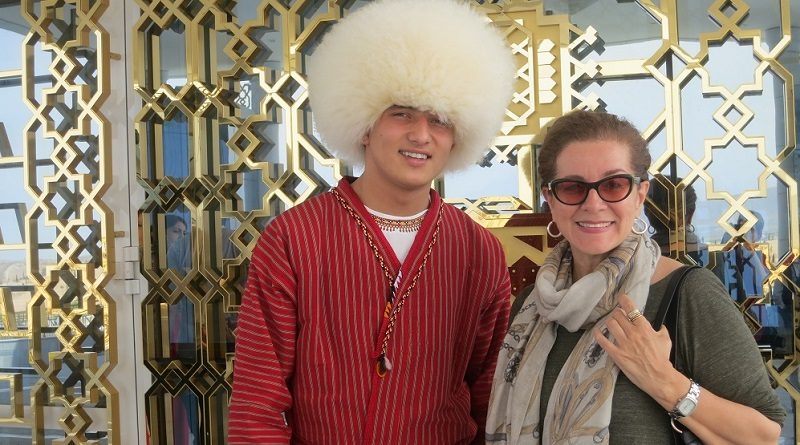 This year marks the 15th anniversary since 1,000 Places to See Before You Die hit the travel-book scene, inspiring adventurers—both first timers and veterans—to get off the couch and experience destinations ranging from Arizona to Zambia.
Since the original edition of 1,000 Places was released in 2003, I have continued my own insatiable quest for the world's wonders—grand and humble, iconic and little-known. The world has changed greatly—and so have I—and the more I travel, the longer my wish list grows.
Spending money on experiences rather than material things is more likely to make us happy—a sound notion embraced long ago by travelers everywhere. I am often asked what my top travel experiences are—an impossible question to answer, given that my short list is 1,000 places long. But for our 15th anniversary, I have chosen 15 standout journeys from the last 15 years (and I apologize to my countless favorites that didn't make the cut—they are no less epic and special). These are the kind of pinch-me memories that will stay with me for life, when I walked away with a different take on life, on humanity, and a new outlook on another culture or people.
These 15 once-in-a-lifetime experiences can be expensive and are not always easily accessible, but I hope a few of them find a place on your Bucket List. Life is short and the world awaits!
Antarctica

A trip to the white continent at the bottom of the world is a journey to an empty ice-and-snow-covered land of extraordinary beauty: It is one of the last untouched corners of the globe. Our destination was the Antarctic Peninsula, but we had opted for the inclusion of the fiercely British and far-flung Falkland Islands (or Islas Malvinas, to Argentines) and South Georgia, a historically important island so prized for its variety of wildlife that it is sometimes referred to as the "Galapagos of the Atlantic." Quark Expeditions
Papua New Guinea

"PNG" is known for its warm seas that are rich with marine life and more than 700 species of birds populating its lush and dramatically beautiful interior. But I was intrigued by the people and their annual "sing-sings," when dozens of tribes come from all corners to compete in song, dance, and costume. Drums thunder and participants adorned in lavish face and body paint and elaborate headdresses stomp and chant. But those spontaneous and welcoming smiles were surprising and genuine, breaking the mood of the otherwise staged warfare. ATJ Asia Transpacific Journeys
Patagonia, Chile

One can still feel utterly alone in the wild in Chile's southern Patagonia. A vast and almost mythical expanse of empty land, at its heart is the Torres del Paine National Park, a remote 600,000-acre network of glaciers, aquamarine lakes, ancient forests, rolling grasslands called pampas, rivers, and fjords—a picture-perfect land that promises some of the continent's most exceptional hikes. The slender torres (towers) rise from the Patagonian steppes: An eastern spur of the Andes and grand finale to the mountain chain, they took my breath away. International Expeditions
Iran

Travel teaches us to not confuse a government with its people. Iranians have been turning on their age-old hospitality and inherent charm for visitors over the last two millennia, since before the arrival of the Silk Road. The Iranians were some of the nicest and most genuine people I have met anywhere, and were so proud of—and eager to share—their country's stunning natural beauty and ancient Persian heritage. And, oh, the food! MIR Travel Company
Iceland

Iceland is a geological wonder, its spectacular landscape crammed into a small island roughly the size of Cuba. Jules Verne set Journey to the Center of the Earth here, and film crews have found the fantasy location perfect for Game of Thrones. The Midnight Sun arrives in warm-weather months, while the Technicolor northern lights illuminate winter skies. You've got to love the Icelanders: One of Europe's most sparsely populated countries, Iceland is home to some fun-loving, quirky, and highly literate folks—many of whom paradoxically believe in trolls, elves and, "hidden people." Trafalgar Travel
Polar Bear Safari, Manitoba, Canada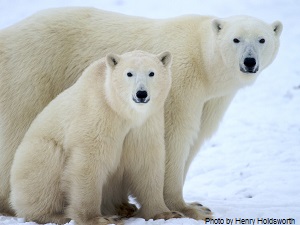 Churchill, Manitoba—known as the "Polar Bear Capital of the World"—is possibly the best place to view the king of the Arctic up close and personal, with some 850 of these massive carnivores living within this barren area along Canada's Hudson Bay. The heated and specially designed Polar Rover guarantees optimal bear viewing on the tundra, and since the best months are October and November—when the bears wait for the ice floes to form so they can begin the winter's hunt for food—you're likely to catch the breathtaking northern lights as well! Natural Habitat Adventures
Mountain Gorillas of Uganda

The narrow valleys and lush, steep slopes of southwestern Uganda are home to the critically endangered mountain gorillas—half the world's population live here, in Bwindi Impenetrable Forest. They cannot survive in captivity, so wildlife enthusiasts must make the trek here: With special permits, we were able to spend time with a gorilla family that had been habituated to human visitors. Reaching them was not easy, but it was so worth every imaginable effort and breath. Never was it so clear that we share 98% of our DNA with these gentle giants. Natural Habitat Adventures
The Transcaucasia: Armenia, Georgia and Azerbaijan

The size of the UK and made up of three former Soviet republics (Armenia, Georgia, and Azerbaijan), the Transcaucasia is one of the most culturally and historically rich, religiously diverse, and under the radar corners of the world. It is geopolitically sensitive but stable, and snug within a dramatically mountainous region linking Europe and Asia. For centuries the region was the realm of Silk Road caravans, and while these three countries could not be more different from each other, they share a timeless and deep-rooted tradition of hospitality, family, and food. Exeter International
Cuba

Just 90 miles from the southernmost tip of Key West, Florida (and a hard-to-believe brief 45-minute flight from Miami), Cuba offers up a vibrant experience that feels light-years away. It is a place of romance and intrigue, at once elegant and downtrodden, uplifting and at times heartbreaking. Much has improved in recent years, but it still feels like a tropical place stuck in time. Certain facades and corners of Havana have gotten a much needed facelift, but wander down any back alley or drive across the island—the Caribbean's largest and one of its most stunning—for the real-deal Cuba  and a welcoming and resilient people who are its backbone and soul. International Expeditions
Galapagos Islands, Ecuador

The Galapagos Islands are a UNESCO site so unique that they were one of the first to be added to the World Heritage List in 1978. Compared to some of the largest ships now visiting the  "Enchanted Islands," I signed on with the 207-foot luxury La Pinta, which comfortably accommodated just 48 passengers, for a 5-day cruise visiting 5 unpopulated and almost otherworldly islands. Days were filled with up-close-and-personal viewings of bizarrely tame creatures—from the oddly named blue-footed boobies and penguins (the only breed of the bird to live north of the equator) to the playful and widespread sea lions and land and marine iguanas. Metropolitan Touring
Mongolia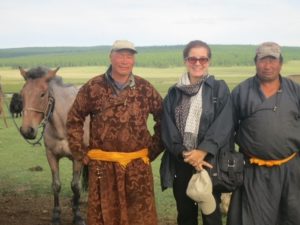 Understandably called the "Land of the Eternal Blue Sky," Mongolia—with its wide-open steppes that are home to a famously hospitable and good-natured people—possesses a last-place-on-Earth allure that is not easy or inexpensive to access. Virtually closed to the outside world until 1990, there are few roads today in this ancient land of undisturbed beauty where a horseback-riding culture still persists. This is the home, after all, of Genghis Khan, who continues to invoke great national pride in this peaceful mostly Buddhist nation—a once nomadic culture that is slowly but surely changing. Nomadic Expeditions
Madagascar
Heaven for outdoors enthusiasts, Madagascar is especially known for its signature inhabitant, the lemur. There are more than 30 species of this endearing primate and 8,000 species of plants found only on this island (the 4th largest in the world), which is also home to 3,000 species of butterflies, half the world's chameleons, and 7 species of baobab trees. In fact, 4 out of 5 of all plant and animal species that live in Madagascar are found nowhere else on Earth. All are found among epic landscapes that range from dense rain forests to parched deserts. And although exploring them is a challenge due to dismal roads and limited infrastructure, it's inarguably worth every effort. New Paths Expeditions
Kerala, South India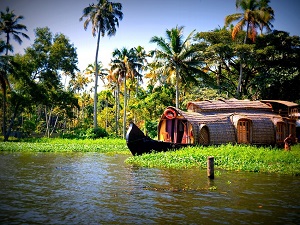 Most tourists head straight to northern India's iconic Taj Mahal and the circuit of Rajasthan's intriguing desert cities, oblivious to the lush and tropical Malabar Coast and the south's isolated, more peaceful state of Kerala—long known as "God's Own Country." Its dramatic highlands are carpeted with tea and coffee plantations, their cool air fragrant with spices—cardamom, pepper, tamarind, nutmeg—that grow wild. From here 40-plus rivers descend to the Arabian Sea, creating a watery maze of lakes and palm-fringed canals that make up Kerala's famous backwaters, which can often feel like a world apart. Houseboats and narrow canoes take you past verdant rice paddies and sleepy villages, where life has not changed much since the arrival of Vasco da Gama. ATJ Asia Transpacific Journeys
Bhutan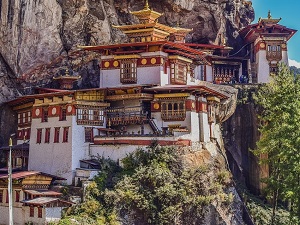 Tucked along the southern slope of the Himalayas below Tibetan China and bordered by India on three sides, little-visited Bhutan is one of the most remote and protected places in the world, tantalizing for its pristine natural beauty and rich cultural heritage. Roughly the size of Switzerland and with nearly a third of the country designated as national park, it is a primarily Buddhist nation of fewer than a million people nearly all connected to the land through agriculture, and guided by the philosophy of Gross National Happiness. Instituted by the government to help measure the collective well-being of the people, it is considered more important than Gross National Product. How remarkable is that? ATJ Asia Transpacific Journeys
Uzbekistan and Central Asia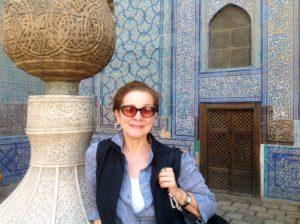 I doubt that Uzbekistan—or any of its 4 independent neighbors of Kazakhstan, Kyrgyzstan, Tajikistan, and Turkmenistan—could be found on a map by the average traveler. But the Stans were important outposts along the fabled Silk Road for centuries, and their welcoming hospitality in the heartland of Asia remains the stuff of legend—ask Marco Polo. Uzbekistan is the region's heart and cradle of culture, its painstakingly preserved cities of Samarkand, Bukhara, and Khiva the undeniable showstoppers and biggest draws. Close your eyes and it is easy to imagine—against the backdrop of fluted domes and mosques covered with shimmering turquoise tiles—caravansaries teeming with weary merchants and their two-humped Bactrian camels laden with precious cargo. MIR Travel Company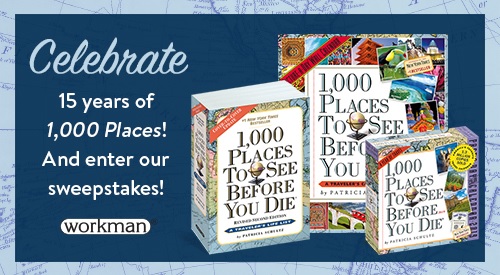 And don't forget to check out the book!
About the Book:
The world's bestselling travel book is back in a more informative, more experiential, more budget-friendly full-color edition. A #1 New York Times bestseller, 1,000 Places reinvented the idea of travel book as both wish list and practical guide. As Newsweek wrote, it "tells you what's beautiful, what's fun, and what's just unforgettable—everywhere on earth." And now the best is better. There are 600 full-color photographs. Over 200 entirely new entries, including visits to 28 countries like Lebanon, Croatia, Estonia, and Nicaragua, that were not in the original edition. There is an emphasis on experiences: an entry covers not just Positano or Ravello, but the full 30-mile stretch along the Amalfi Coast.
Every entry from the original edition has been readdressed, rewritten, and made fuller, with more suggestions for places to stay, restaurants to visit, and festivals to check out. And throughout, the book is more budget-conscious, with starred restaurants and historic hotels such as the Ritz, but also moderately priced gems that don't compromise on atmosphere or charm.
The world is calling. Time to answer.
Buy the Book
Amazon | B&N | Indiebound | Workman