Impress your peers at any tailgate this season with these fool-proof football conversation pieces, excerpted from Up Your Game by Gary Belsky and Neil Fine (Artisan Books). Copyright © 2017.
Buy the Book
Indiebound | B&N | Amazon | Workman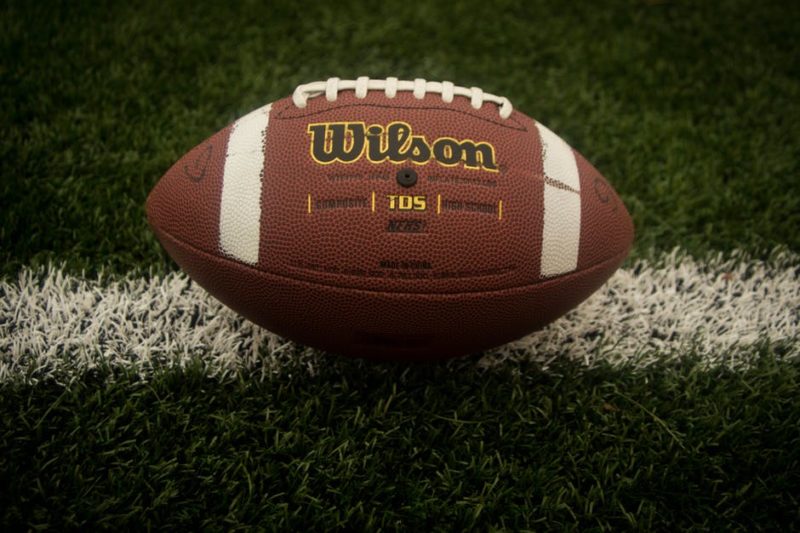 Three Topics Up For Discussion
1. HEAD TRAUMA
It turns out that repeatedly knocking your helmeted head at high speeds from childhood through young adulthood has serious long-term health consequences. It also turns out that the owners of football teams and presidents of colleges are just now beginning to take some responsibility for it.
2. COACHING DIVERSITY
The overwhelming majority of NFL players are black, the overwhelming majority of NFL head coaches are white. This might have something to do with the fact that pretty much all team owners are the latter (which is a whole other topic).
3. "STUDENT" ATHLETES
In aggregate, colleges generate billions of dollars in revenue from their football (and basketball) programs. Not enough of it goes to players, who are in theory rewarded with academic scholarships but whose degrees— in the rare cases that they're earned—are more often than not tainted by less-than-challenging coursework at best and grade inflation at worst. Maybe they should be paid as the "employees" they kind of are.
What to Say When…
. . . A RECEIVER DROPS A PASS: "Next time they should try not to hit him in the hands!"
. . . AN UNDERDOG WINS: "That's why they make them play the game."
. . . A TEAM APPEARS TO BE RUNNING UP THE SCORE: "Guess [coach name]'s fantasy opponent this week started the [losing team]'s defense."
Marquee Teams: Pros and Cons
NEW ENGLAND PATRIOTS
Point of Pride: The Patriot Way, a system-first ethos built atop an us against-the-world, we-answer-to-no-one swagger fueled by a perfectionist coach.
Point of Contention: A history of cheating scandals and rules bending that offends everyone but the faithful (and even some of them). DALLAS
COWBOYS
Point of Pride: An ongoing reign as "America's Team."
Point of Contention: Until quite recently, their most consistent unit has been their cheerleaders.
PITTSBURGH STEELERS
Point of Pride: A blue-collar ethic and the most loyal fan base (Steeler Nation).
Point of Contention: A reputation for dirty play, which is ironic given those annoying towels their fans love to wave.
Four Coaches Who Matter
VINCE LOMBARDI
Because they named the Super Bowl trophy after the legendary Green Bay Packers coach (1959–1967).
BILL BELICHICK
Because no NFL coach has been to—or won—more Super Bowls.
PAUL "BEAR" BRYANT
Because it was said that the man who won six national college championships at Alabama could take his players and beat yours—or take yours and beat his. And that's saying something! Something no one has said—yet— about current Bama coach (and five-time national champ) Nick Saban.
JOE GIBBS
Because the Washington Redskins leader won each of the three Super Bowls he guided them to—with three different journeyman quarterbacks.
When in Doubt, Bring Up…
JIM BROWN
The Cleveland Browns running back played in the 1950s and '60s, but he is still generally considered to be the best player ever, regardless of era. SAMPLE CHATTER: "If you ask me, no one can hold Jimmy Brown's cleats."