Excerpted from Leanne Brown's Good and Cheap.
The easiest way to cook winter squash is to roast it whole. The inside becomes soft and smooth and you can scoop it out of the skin with ease.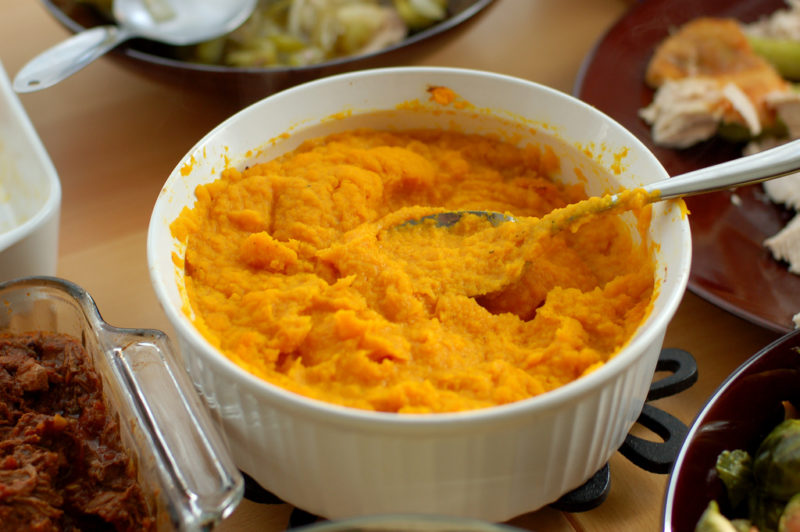 Winter Squash Puree
Serves 4
Ingredients
1 tablespoon butter, plus more for the pan
1 butternut, kabocha, acorn, delicata, or other winter squash (except spaghetti squash)
3 cloves garlic
salt and pepper, to taste
Additions
yogurt or sour cream
brown sugar and cinnamon
finely chopped chiles
curry powder
raisins
sage
Steps
Preheat the oven to 400°F. Butter a baking sheet.
Slice the squash in half using a big, sharp knife. Scoop out the innards. Set the halves facedown on the sheet.
Bake in the oven until a knife poked into the squash goes through easily, 30 to 40 minutes.
Melt the butter in a pan over medium heat. Add the garlic and sauté about 2 minutes. Remove from the heat.
Scoop the squash into a large bowl with the garlic, the butter from the pan, and any other additions. Stir until smooth. Taste and add salt and pepper as needed.