Our all-time best-selling flavor. When we give away free cones, we often set up a "Heath Bar Crunch Express line."
Makes generous 1 quart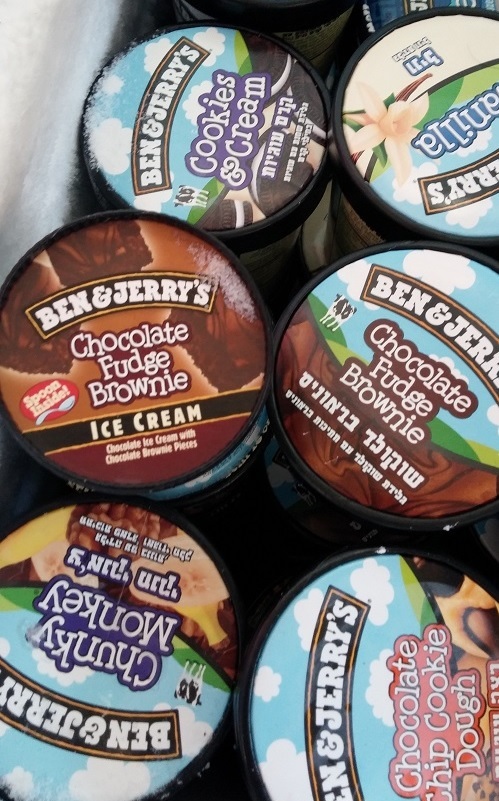 4 original Heath Bars (1 ⅛ ounces each)




2 large eggs




¾ cup sugar




2 cups heavy or whipping cream




1 cup milk




2 teaspoons vanilla extract


Using a sharp knife, cut the candy bars into ½ – 1-inch chunks. You should have about 1 cup. Place the chunks in a bowl, cover, and freeze.

Whisk the eggs in a mixing bowl until light and fluffy, 1 to 2 minutes. Whisk in the sugar, a little at a time, then continue whisking until completely blended, about 1 minute more. Pour in the cream, milk, vanilla extract, and whisk t blend.

Transfer the mixture to an ice cream maker and freeze following the manufacturer's instructions.

After the ice cream stiffens (about 2 minutes before it is done), add the candy, then continue freezing until the ice cream is ready.
Heath® is a registered trademark of L.S. Heath & Sons, Inc.
About the Book:
With little skill, surprisingly few ingredients, and even the most unsophisticated of ice-cream makers, you can make the scrumptious ice creams that have made Ben & Jerry's an American legend. Ben & Jerry's Homemade Ice Cream & Dessert Book tells fans the story behind the company and the two men who built it-from their first meeting in 7th-grade gym class (they were already the two widest kids on the field) to their "graduation" from a $5.00 ice-cream-making correspondence course to their first ice-cream shop in a renovated gas station. But the best part comes next. Dastardly Mash, featuring nuts, raisins, and hunks of chocolate. The celebrated Heath Bar Crunch. New York Super Fudge Chunk. Oreo Mint. In addition to Ben & Jerry's 11 greatest hits, here are recipes for ice creams made with fresh fruit, with chocolate, with candies and cookies, and recipes for sorbets, sundaes, and baked goods.
Buy the Book
Amazon | Barnes & Noble | Indiebound |Workman