When dealing with the great outdoors, one of the most useful skills that a person can possess is how to build a fire. The Campout Cookbook offers several campfire tips and tricks including how to build and safely put out your fire. Plus, learn about some creative and unexpected items, aside from pieces of wood, that are surprisingly flammable and make great pieces of kindling.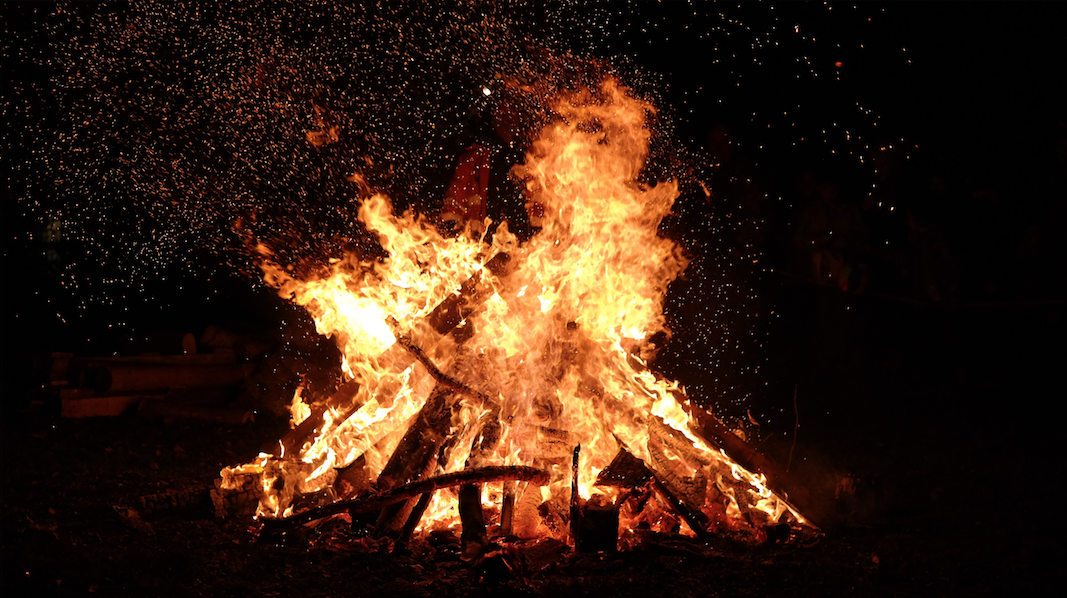 Buy Local . . . Logs
Some campgrounds outlaw BYO firewood in order to squash the possibility of non-native creepy crawlies hitching a ride, so check the rules and regulations before you leave, and as a general rule of thumb, don't transport wood more than 50 miles from its home.
     2. Burn, Baby, Burn?
Before you start stacking sticks, make sure no burn bans are in place, and that recreational fires are allowed in your campground. If camping off the grid, procure any necessary permits.
     3. Three's Company
The best-laid blazes require the holy trinity of tinder (twigs, bark, dry leaves and grass, chocolate bar wrappers, belly button lint), kindling (slim sticks roughly the diameter of a hot dog), and firewood (preferably dry logs, unless you're trying to send a smoke signal).
     4. The Cone Zone
Pile a bountiful bundle of tinder in the middle of your fire pit, then arrange kindling in a cone around it, tepee-style. Build a second tepee made of firewood around the kindling, then light the tinder and watch the flames leap. When the cone collapses, stack more logs atop your alfresco inferno.
     5. Learn and Burn
If you have, in fact, forgotten the waterproof matches or lighter, please see the note below for creative fire-starting solutions.
     6. No Ember Left Behind
When you've finished your last Off-the-Grid Old-Fashioned and are ready to turn in for the night, pour water on the campfire ashes, stir them with something other than your hand, check thoroughly for escaped coals, and continue adding water until you are completely certain that every last spark has been smothered. No Bonfire, No Breakfast Rise at the crack of dawn and repeat.
Note: On the off chance that your fire simply won't start, search your supplies for surprisingly flammable bits and bobs: potato chips, lint, dried orange peels, photos of your enemies, and (with caution!) hand sanitizer, whiskey, the map.
More About The Campout Cookbook: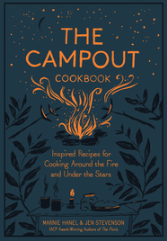 Forget freeze-dried astronaut meals and bags of stale, store-bought gorp. Finally, here's a cookbook that complements the magic of gathering around a campfire and sharing a meal with friends. From the IACP Award–winning authors of The Picnic, which brought taste and style to eating outdoors (in the daytime), comes its companion, for leaving civilization behind and dining under the stars. A mix of dishes to make ahead and meals to cook on-site, The Campout Cookbook includes more than 75 recipes for wood-fired skillet pizzas; backcountry stews and chilies; fire-roasted vegetables and cast-iron breads; unexpected dips, jerkies, and high-energy bars; breakfasts to satisfy that yawning hunger that comes from sleeping in the fresh air; s'mores, of course (including Vanilla Bean Dream Marshmallows & Co. and Dark Chocolate Raspberry Caramel Fire-Ban S'mores); and cocktails, coolers, warm libations for chilly nights, and a Blood Orange Bug Juice.
Buy the Book
Amazon | B&N | Indiebound | Workman