Summer may have come to an end, but autumn has its fair share of delights. Sweater weather, pumpkin picking, and most of all, fall foods and flavors—especially butternut squash. The autumn staple can be used as a side or main, in soups, roasts, pastas, and more. And while you may have been intimidated to approach butchering it yourself in the past, it's time you stopped wasting your money on the stale, pre-cut variety and tackled this versatile vegetable head on.
Luckily for you, we've got a step-by-step prepping guide, excerpted from Cara Mangini's The Vegetable Butcher. After you've mastered this, we hope you'll transfer your newfound confidence to these fantastic fall squash recipes from some of our favorite cookbooks: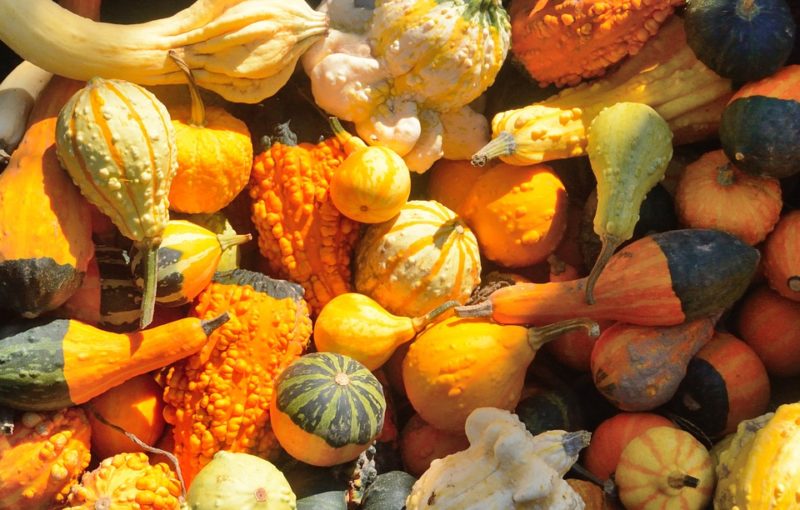 HOW TO PREP AND PEEL BUTTERNUT SQUASH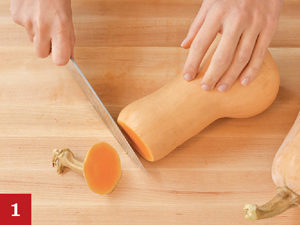 1. Cut off a small piece from the top of the squash under the stem with a chef's knife.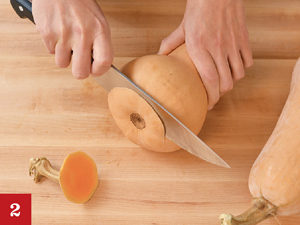 2. Hold the neck of the squash close to the bulbous end firmly against the board and cut a small piece off the bottom end to create a flat surface.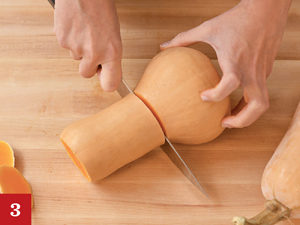 3. Cut the squash in half crosswise through the middle to separate the bulbous bottom of the squash from the slender—and solid—neck.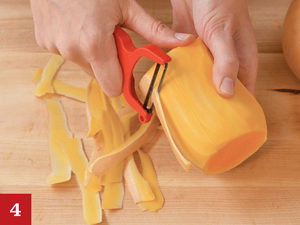 4. Use a vegetable peeler to peel the squash until only orange flesh appears and there is no white or green-tinged underlying flesh remaining.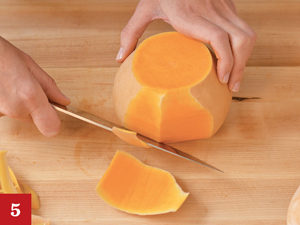 5. Alternatively, you can use a chef's knife to peel the squash. Stand each half upright on its widest cut side and, working from top to bottom, slide your knife under the skin and underlying white flesh to remove it. Rotate the squash as you go, and go back through with your knife or a vegetable peeler to remove any remaining skin or white, fibrous flesh.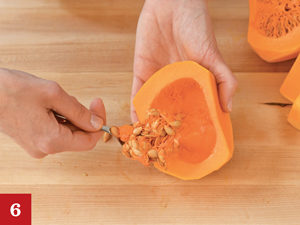 6. Cut the bulbous bottom in half lengthwise and use a large spoon to scrape out the seeds.
HOW TO SLICE AND DICE BUTTERNUT SQUASH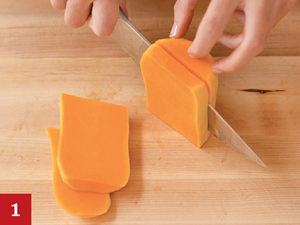 1. Stand the neck of the squash upright on its widest cut surface and make vertical ½- to 1-inch cuts to produce slabs of squash.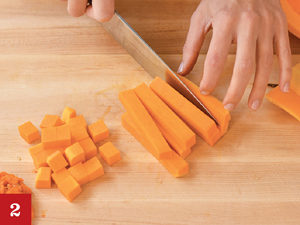 2. Stack a couple of slabs at a time and make lengthwise vertical cuts to produce long strips of equal width.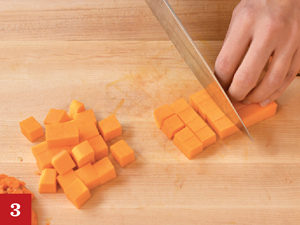 3. Line up several strips at a time and cut across them to produce dice of equal width.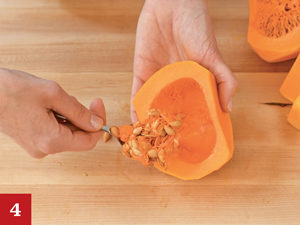 4. Cut the bottom of the squash in half lengthwise through the root end. If not already removed, scoop out the seeds and strings with a spoon and discard them.
5. Cut the squash into slices of equal width to produce half-moons.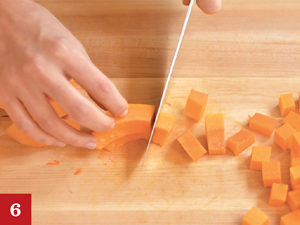 6. Cut the half-moons into pieces of equal width (follow the shape of the squash—these pieces will not be perfect cubes).
---