Happy MOVE!-ember! Thanks for stopping by to celebrate a month of moving with the MOVE! Team: Workman Publishing, Lolly Hopwood & YoYo Kusters, and Luke Flowers! Be sure to check in each week for new activities to move along with as you enjoy reading MOVE! with your little movers and shakers!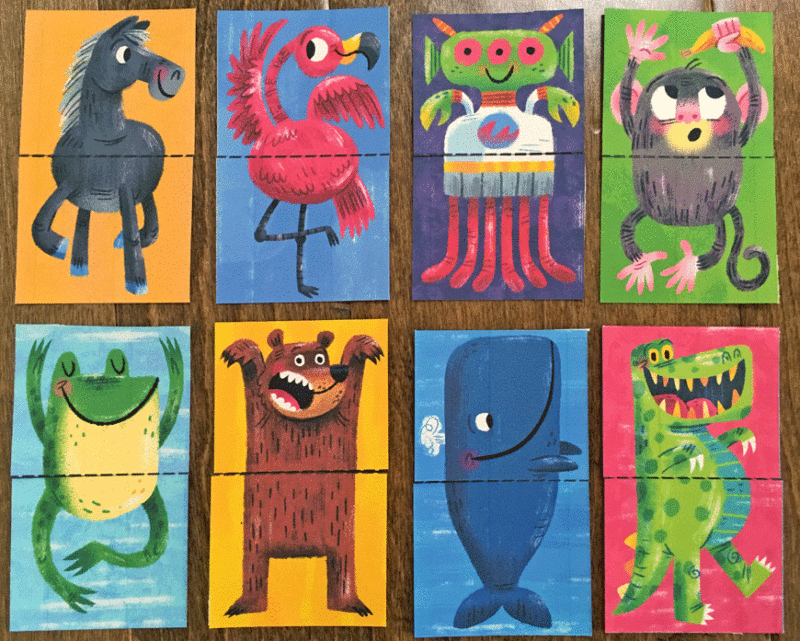 MOVE!-ember Activity #1 – MIX N MOVE!
Are you ready to mix things up? We've brought together eight of the creatures from MOVE! to help us with a fun filled mix up activity (Can you find all 8 creatures as you read through MOVE!?) This activity will have you moving about and making silly sounds as you mix and match the creatures to create wacky new ones. For example, a ROARING dino may start out STOMPING around, but once he gets mixed with a GALLOPING horse . . . LOOK OUT for a ROARING horse that gallops wildly across the range! Endless mix ups await, so let's get started! First you will need to download the activity page, print it and follow the instructions. (We recommend using card stock paper for durability).
CLICK HERE to download the activity page PDF.