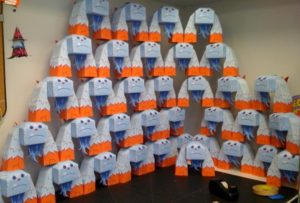 The in-house studio here at Workman never ceases to totally blow my mind. These guys and gals made close to 1,000 mock-up Papertoy Monsters so that our publicity and sales teams could introduce them to the world well before the book's publication.
We showed you a glimpse of the studio's monster-making efforts back when the book was first launched, and you got a personal introduction to monster Heidi. Now the studio has made a sweet stop-motion video showing the start-to-finish process of making a Papertoy Monster.
httpv://www.youtube.com/watch?v=LojCEaqHj5Y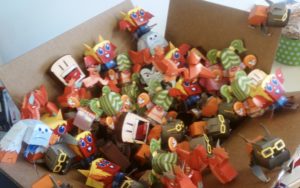 A huge "YOU ROCK" to Phil and the gang in the studio for putting this video together, and for devoting hundreds of precious hours of your lives to making these little guys. They've invaded the Workman office, bookstores and bloggers' desks across the country, and of course, our hearts. And judging by the buzz we're hearing, this is only the beginning!