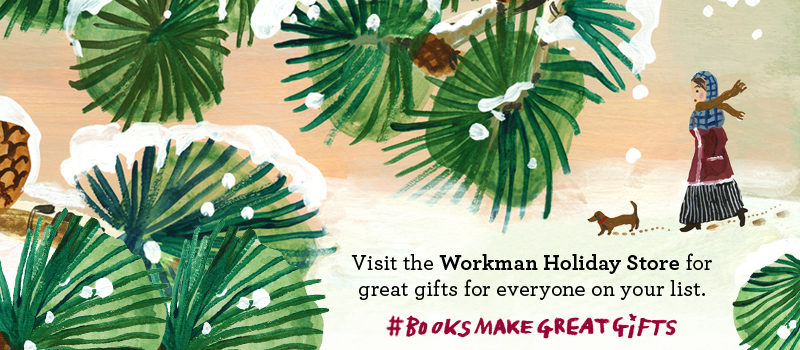 With the holidays coming up, we're in a giving mood. So throughout the next month, we'll be sharing excerpts from books featured in our holiday store. Today we're sharing a wintry recipe from Joshua McFadden's incredible Six Seasons (called "as close to a perfect cookbook as I have seen" by Lucky Peach).
Buy the Book
Indiebound | B&N | Amazon | Workman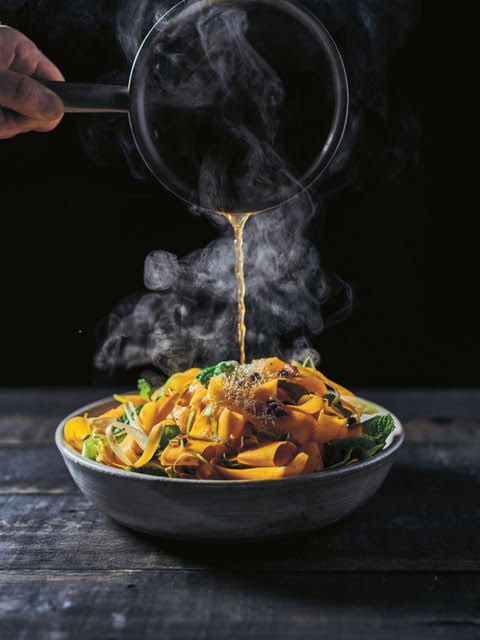 Raw Winter Squash with Brown Butter, Pecans, and Currants
That's right—raw. Once you try this salad, you'll wonder why you haven't been eating raw squash all along. Serve it as soon as it's assembled so the brown butter doesn't cool and set up.
Ingredients
½ cup dried currants
¼ cup red wine vinegar
1 pound pumpkin or butternut squash, peeled and seeded
3 scallions, trimmed (including ½ inch off the green tops), thinly sliced on an angle, soaked in ice water for 20 minutes, and drained well
½ teaspoon dried chile flakes
Kosher salt and freshly ground black pepper
¼ cup brown butter
3 tablespoons extra-virgin olive oil
Butternut squash oil or pumpkin seed oil (optional)
½ cup lightly packed mint leaves
½ cup pecans, lightly toasted, some roughly chopped, some crushed
Instructions
Put the currants in a small bowl and pour over the vinegar. Soak for 30 minutes. Use a vegetable peeler to shave the squash into very thin ribbons. If you have pieces of squash that are too hard to shave, just cut them into very thin julienne with a sharp knife. It doesn't matter if everything is the same shape; you just want the squash as thin and delicate as possible.
Pile the squash into a large bowl and add the currants and soaking vinegar, scallions, chile flakes, and a generous amount of salt and black pepper. Toss to combine. Taste and adjust the seasoning so it is balanced and vibrant.
Pour in the warm brown butter and toss again. Add the olive oil (and a drizzle of the squash oil, if using), toss again, and taste. Add the mint and pecans, toss, and serve right away.
Excerpted from Six Seasons by Joshua McFadden (Artisan Books). Copyright © 2017. Photographs by Laura Dart and A.J. Meeker.