If a rustic farm wedding is calling to you, we've got great tips below, culled from Mindy Weiss's newly updated nuptial bible The Wedding Book.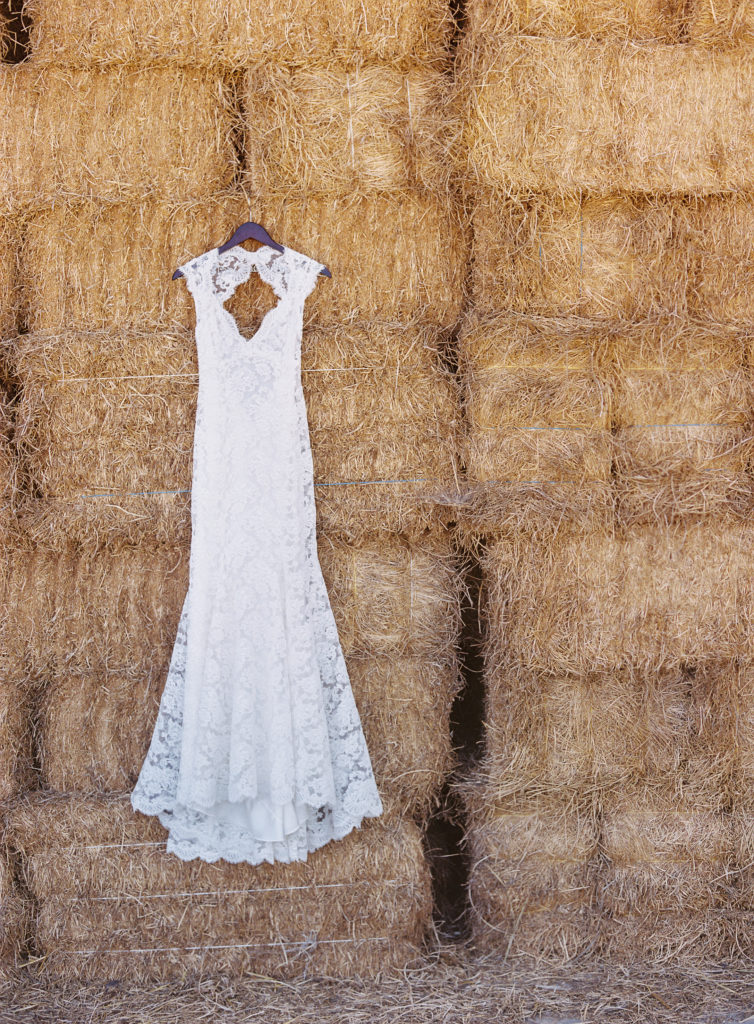 THE DRESS: Does the thought that other brides might be wearing the same style dress as yours make you cringe? Vintage boutiques, some of which specialize in bridal attire, can be a wonderful way to find one-of-a-kind gowns for a bargain. Sizes have changed a lot through the ages, so you won't be able to judge a dress by its number. (And take care to find a very good tailor, as vintage fabrics are delicate and some vintage cuts don't lend themselves to easy alteration.) Avoid really old dresses—the fabric on anything made before the 1920s is too likely to rip.
If you wear pants all the time, consider flowing pants with an off-the-shoulder top. (Take inspiration from Bianca Jagger, who wore an Yves Saint Laurent trouser suit when she married Mick Jagger.)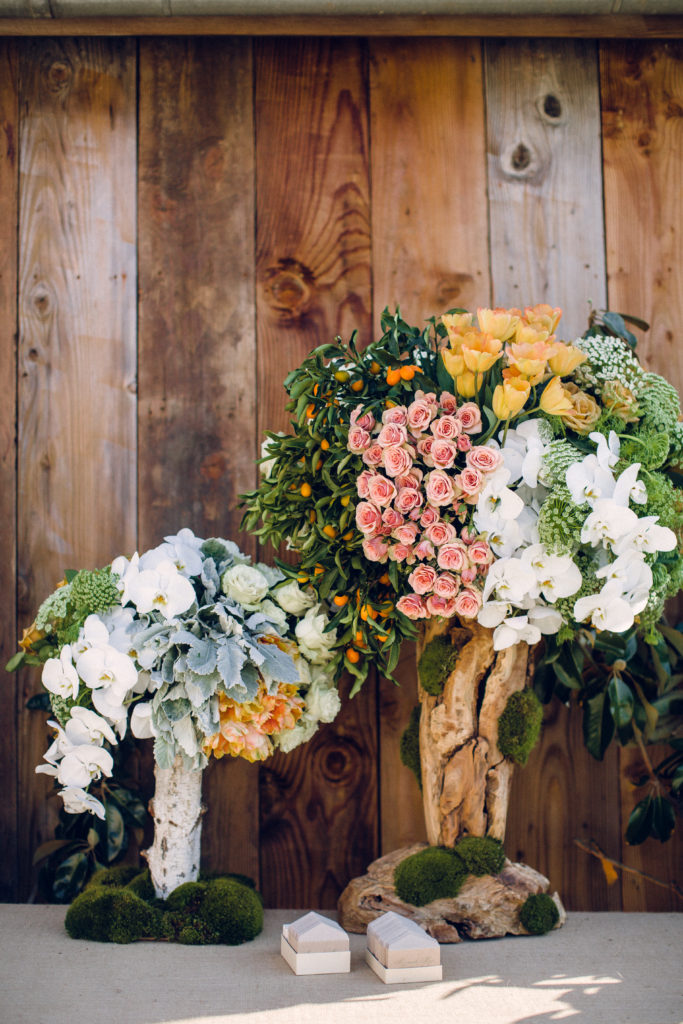 THE FLOWERS: For this ceremony, stick to local, organically grown flowers that are in-season (ask your florist). Low centerpieces are generally less expensive, because you don't need as grand an arrangement or as many flowers when they're closer to eye level. They lend themselves to a more intimate atmosphere and also look very natural outdoors. At one of my weddings, we placed ten mint julep cups filled with hydrangeas on each table, and each guest took one home at the end of the evening.
Remember, Mother Nature is often the best event designer of all. In a setting with a beautiful panorama, shade-giving trees, and colorful flowers, you really don't need to "decorate." Outdoor walkways become enchanting when accented with twinkle lights, lanterns hanging from above, or luminarias (candles placed in structured bags) alongside the path. Your florist can usually suggest ideas for lanterns, whether or not they're enhanced with flowers or greenery.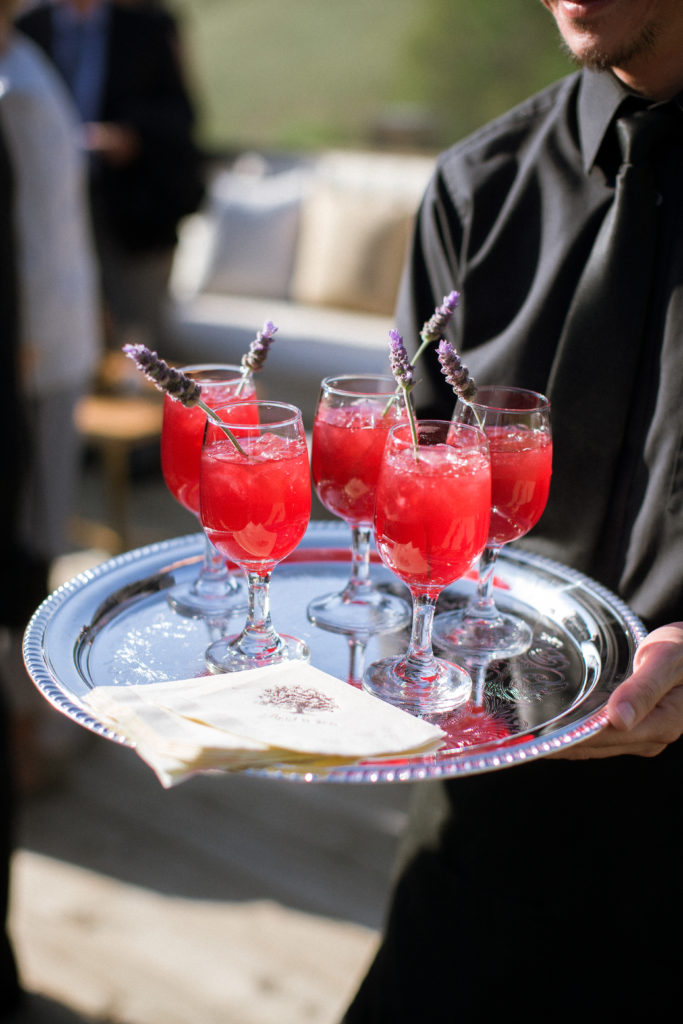 THE FOOD: Stations are a great way to bring a room to life. You can set them up imaginatively to showcase food from local producers. For appetizers, try a crostini station and a pickle station. If you and your partner are big meat eaters, a pig roasting station might be ideal for the main, but don't forget to provide vegetarian and vegan options as well! For dessert, ask your chef to prepare mini-mason jars filled with crowd favorites like strawberry shortcake and chocolate mousse.
For drinks, create elegant cocktails finished with a sprig of lavender.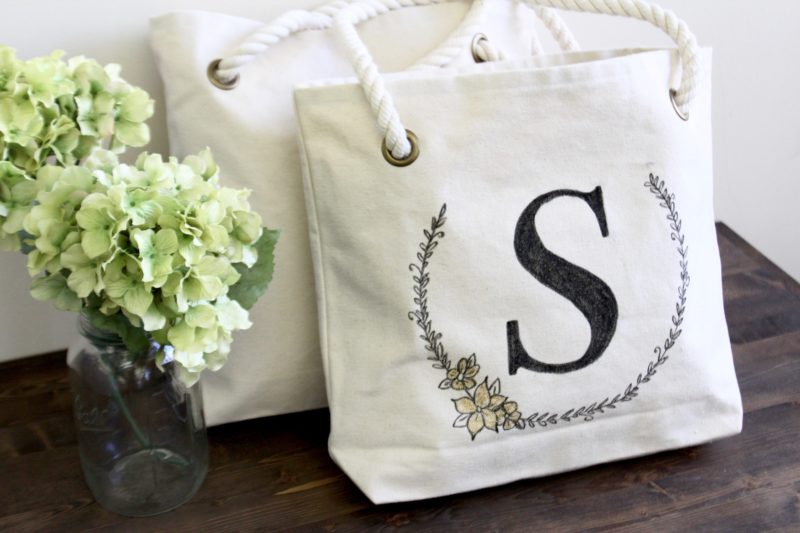 THE FAVORS: A wedding favor should be edible, drinkable, or useful—remember that! For your rustic farm affair, you could purchase a specialty food related to the location, along with a beautiful note explaining the connection. Honey, jam, wine, and olive oil all make excellent choices.
As a special favor for guests or bridesmaids, you could also create monogrammed tote bags, like the one photographed above. Watch the how-to video on the Darby App!
THE MUSIC: Check out our Rustic Farm Playlist, full of songs that evoke the whimsy of your big day.