Celebrate the ball drop in style with this citrusy and refreshing sangria!
Be an innovator and cheers to 2019 with this unlikely, but delicious cocktail that isn't too boozy, so you can celebrate the New Year all night long.
White Sangria
Serves 7–8
WHAT YOU NEED:
1 bottle crisp, citrusy white. (Look for a Sauvignon Blanc or a Picpoul de Pinet, but an inexpensive Pinot Grigio will do in a pinch.)
1/4 cup orange liqueur, like Cointreau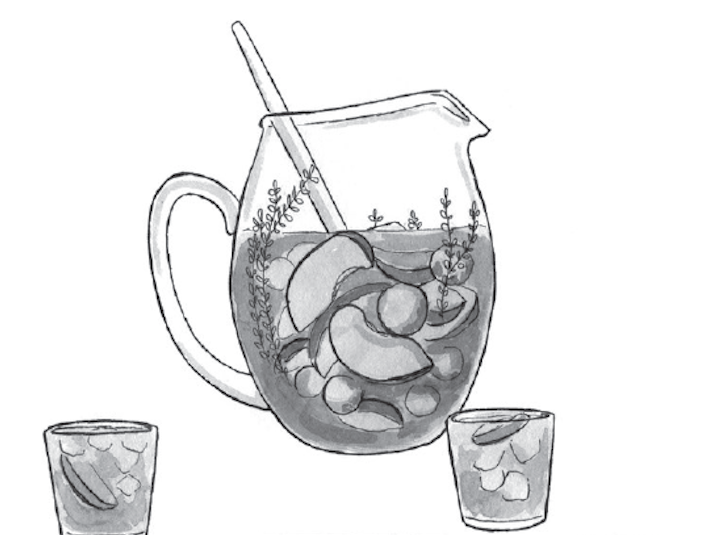 1/2 cup fruit juice in the citrus or tropical family, like orange or pineapple
1 1/2 cups cut-up fruit (I like peaches, mangoes, and sliced citrus fruits like oranges or lemons)
1 cup whole-leaf fresh herbs, like basil, mint, or tarragon
Club soda or seltzer
WHAT TO DO:
Macerate all the ingredients but the club soda for a few hours or overnight, if you can.
Pour over ice, top with club soda or seltzer
Enjoy with a colorful straw!
More About This Calls for a Drink!: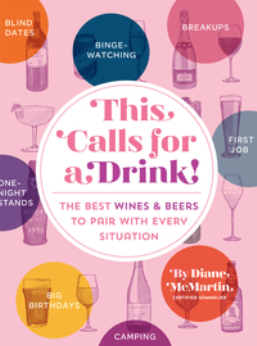 What wine goes with your life?
Any decent wine book can tell you what to drink with a grilled steak. But what's the best wine to pair with a blind date? For watching the Oscars? For a big birthday? Written by Diane McMartin, this inspired drinking guide matches wines and beers to the significant—and not so significant—events in life.
Binge-watching Buffy the Vampire Slayer? Try a Riesling—refreshing but with depth. Dumped a jerk? Celebrate with a sparkling rosé. Here are hundreds of unexpected recommendations delivered in a voice that is fresh, hip, full of attitude, and as solidly informative as it is entertaining. It's everything you need to know to drink like an adult, even if you don't always behave like one.
Buy the Book
Amazon | B&N | Indiebound | Workman