Although its sweet white-and-pink blossoms and multihued berries won't go unnoticed, it's hawthorn's saw-toothed leaves that make this branch a year-round winner. Petite gourds with unruly stems and feathery pistachio leaves add some playfulness to the mix. Hawthorn by all means lives up to its name: use caution when handling this spiny branch.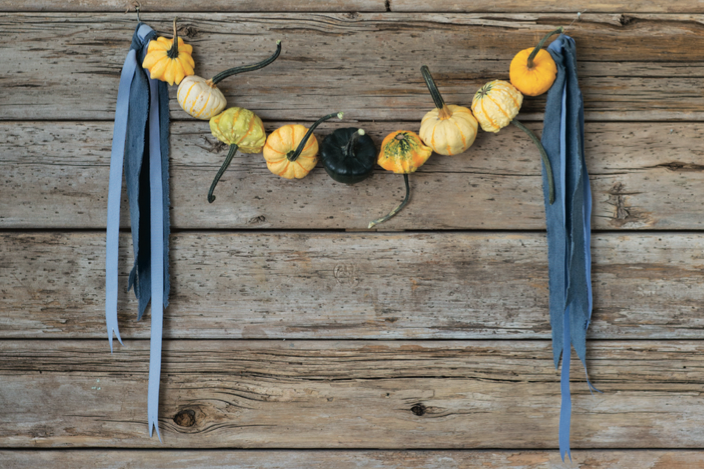 Ingredients
9 gourds of various colors and shapes
Materials
Long heavy-gauge needle

Heavy-gauge shing line

Hammer Nails

Six 1-yard-long pieces of ribbon 

Get your gourds o the ground and present them in a new light as a garland.
Steps
Drive the heavy-gauge needle threaded with heavy-duty shing line through the gourds, using a hammer to tap it through if there is too much resistance. Leave 6 inches of shing line at each end.

Attach the garland to the wall using nails, and tie three pieces of ribbon to each end of the garland to conceal any exposed shing line. 
Excerpted from Alethea Harampolis and Jill Rizzo's The Wreath Recipe Book (Artisan, 2014).