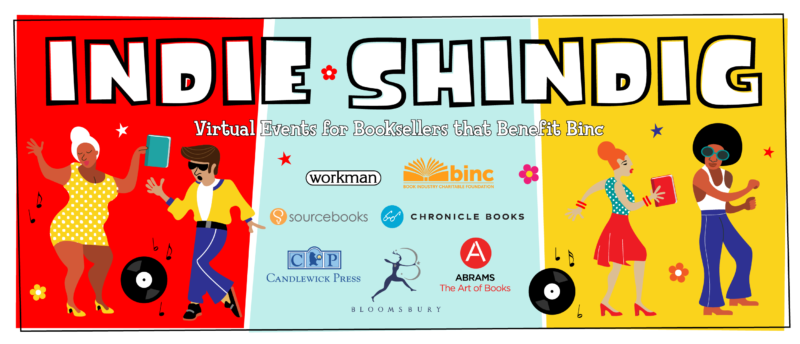 Join us for Indie Shindig, a brand-new virtual event series for booksellers hosted by:
Workman Publishing
Bloomsbury Publishing
Candlewick Press
Sourcebooks
Abrams Books
Chronicle Books
Indie Shindig events will take place MONDAYS at 2 PM EST this summer. The event series will cover +200 titles across a variety of themes and feature special author appearances, indie sales team folks and star field reps PLUS some shindig shenanigans.
What's the best part? Participating publishers will split a donation of $10 to the Book Industry Charitable Foundation (Binc) per bookseller attendee for each event!
Get out your party hats and start dancin'. Indie Shindig is a fantastic way to support your fellow booksellers and discover great books virtually. Have a question about Indie Shindig? Email Christian Westermann at christianw@workman.com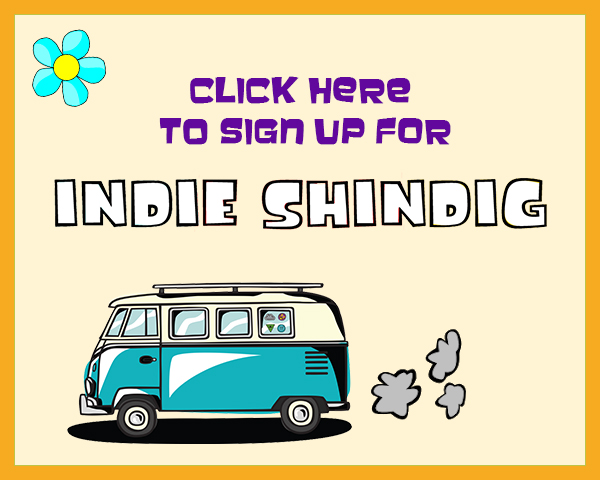 Indie Shindig Events Schedule
All Indie Shindig Events will take place virtually on GoToMeeting. Click Here to download GoToMeeting ahead of time. There will be no Indie Shindig event the week of 9/7 in observance of Labor Day.
June Events
In Solidarity: Black Voices Matter
June 22nd at 2 PM EST
View Recording
Gorgeous Graphic Novels + Puzzles
June 29th at 2 PM EST
View Recording
July Events
Award Winners
July 6th at 2 PM EST
View Recording
YA Power Hour: Diverse, Topical and Unputdownable Books
July 13th at 2 PM EST
View Recording
Fascinating Authors, Subjects & Stories
July 20th at 2 PM EST
View Recording
International Authors & Experiences
July 27th at 2 PM EST
View Recording
August Events
Stellar Debuts
August 3rd at 2 PM EST
View Recording
Art & Story
August 10th at 2 PM EST
View Recording
Picture & Board Books Roundup
August 17th at 2 PM EST
View Recording
New & Established Series
August 24th at 2 PM EST
View Recording
Books for a Better World
August 31st at 2 PM EST
View Recording
September Events
Genre Blenders
September 14th at 2 PM EST
View Recording
Unforgettable Food
September 21st at 2 PM EST
View Recording
Gift Books
September 29th at 2 PM EST
View Recording