May 6 is Obscura Day, a celebration of all things Atlas Obscura, featuring 170 events in 36 states and 25 countries. Feeling a bit overwhelmed by all the awesomeness? We compiled a list of some of our favorite events in the U.S. below. Check out their site for a full breakdown of Obscura Day festivities.
And if you can't make it to an event, don't fret! You can celebrate the world's hidden wonders all year round with their #1 New York Times bestseller.
Buy the Book
Indiebound | B&N | Amazon | Workman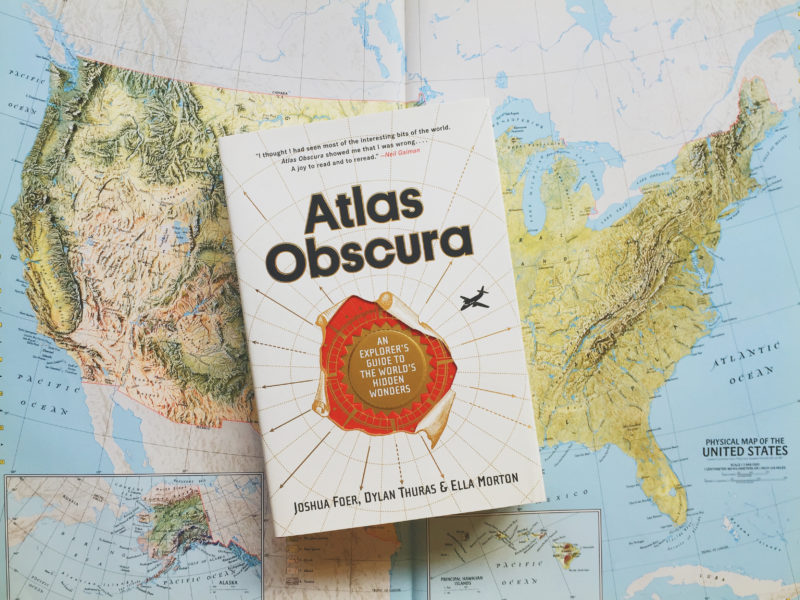 NANJEMOY, MARYLAND
In Search of the Ghost Fleet of Mallows Bay
A kayak exploration of the Western Hemisphere's largest ship graveyard.
---
PORTLAND, OREGON
Shanghai Tunnel Social
Explore the historic Portland underground, then resurface for the earthy delights of oysters and whiskey.
---
BUTTE COUNTY, IDAHO
The Experimental Breeder Reactor-I
Explore the history of atomic energy at the world's very first nuclear power plant!
---
BUENA VISTA, GEORGIA
The Past, Present and Future of Pasaquan
Explore the kaleidoscopic colors and fantastic structures of St. EOM's visionary art compound.
---
NEW YORK, NEW YORK
An Exclusive After-Party at The Players Club
Enjoy special access into New York's oldest and most theatrical private club, still in its original clubhouse, as we toast to the 100th anniversary of the first jazz record.
---
DOVER, DELAWARE
Johnson Victrola Museum
Explore the history of the Victrola and the art of early sound recording.
---
NEW HAVEN, CONNECTICUT
TAPHOPHILIA x BIBLIOPHILIA
An insider's tour of New Haven's Grove Street Cemetery and Beinecke Rare Book and Manuscript Library.
---
BRIDGEPORT, CONNECTICUT
Behind the Scenes with the Barnum Museum
A curated viewing of the Barnum Museum's collections followed by a hard hat tour of the historic building's restoration.
---
LOS ANGELES, CALIFORNIA
Abandoned Zoo Ruins
Roam the grounds of LA's old zoo, former home of Ivan the Terrible.
---
MAYER, ARIZONA
The Arcology of Arcosanti
Discover where architecture and ecology unite in Paolo Soleri's unique vision for compact city design.