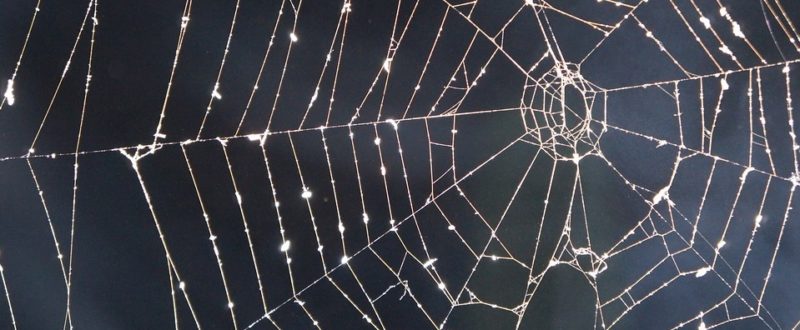 It seems the entire month of October is dedicated to Halloween—you needn't go far to find some fall fun, from pumpkin fields and corn mazes to horror movies and haunted houses. Here are five places—in our back yard and abroad—where the spook factor is guaranteed.
Cementario Recoleta, Buenos Aires, Argentina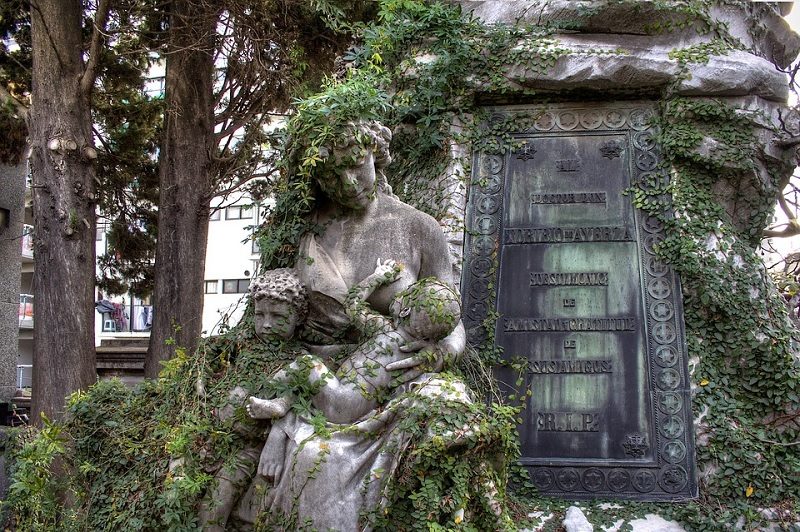 Recoleta Cementary opened in 1822 as the final resting place for Argentina's elite and, with unmistakable irony, for the woman most famous for challenging them: Maria Eva Duarte de Peron, better known to the world as Evita. It is a somber city within a city, and has Evita's simple granite tomb surrounded by an astonishing collection of mausoleums and architecturally-elaborate monuments that range from traditional to over-the-top.
Salem, Massachusetts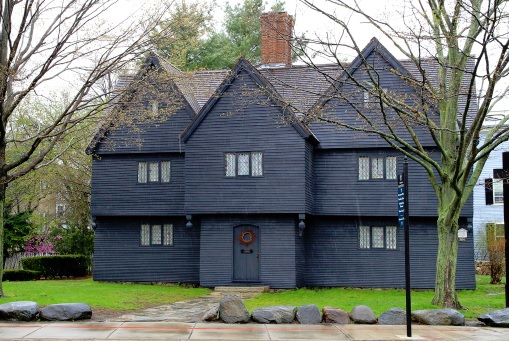 Salem has enough attractions and diversions for two cities—one obsessed with witches and Halloween, and the other with history, art and architecture. The city, of course, is best known for the infamous witch trials of 1692, a dark episode that saw innocent people imprisoned and executed (Salem, ironically, is a name derived from the Hebrew word for peace). The Salem Witch Museum recounts the witch hysteria in detail and is jam packed during the month of October when the whole city throws a month-long party.
Sedlec Ossuary (Bone Church), Kutna Hora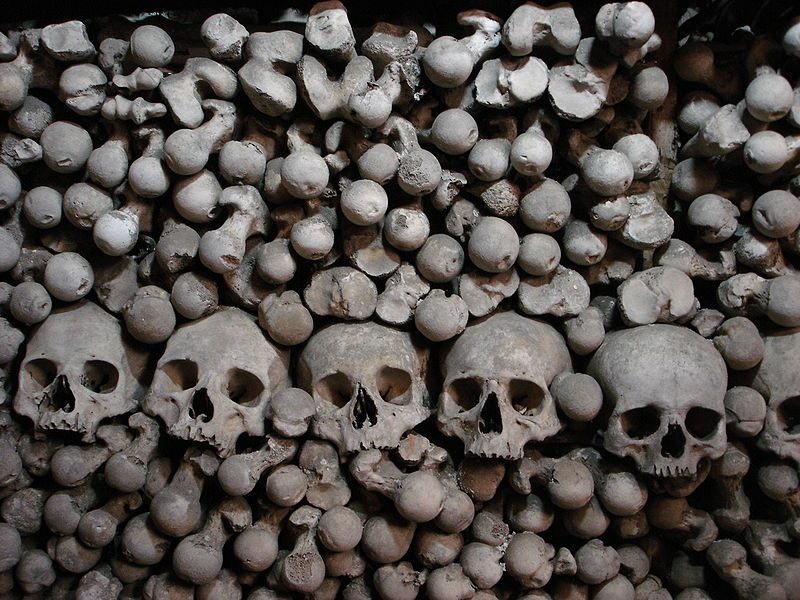 One hour and light years away from Prague is the macabre Bone Church of Kutna Hora, a city that had flourished for centuries from the silver ore mines enriching the surrounding hills. But visitors bypass the legacy of impressive architecture left behind from that wealthy period on their way to this small Sedlec Ossuary Church. It was built to accommodate the bones of some 40,000 people who had died in the 14th century during the Black Plague and in the centuries that followed. A local wood carver was hired to organize the mountains of skulls, femurs and ribs into highly artistic arrangements of chandeliers and coats of arms.
The Stanley Hotel, Estes Park, Colorado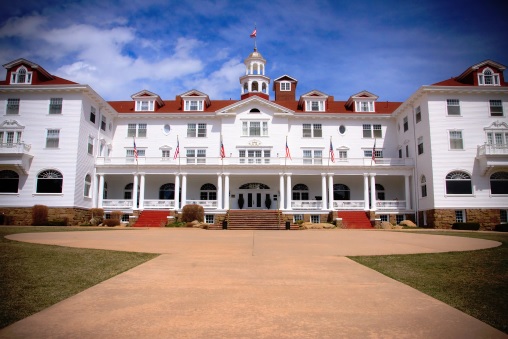 Most everyone comes to Estes Park to visit Rocky Mountain National Park, one of the park system's crown jewels. There are no hotels within the 415-square-mile park, so those in the know book at the legendary Stanley Hotel, famous as the inspiration for Stephen King's 1977 classic "The Shining" (at the end of the season, King and his wife Tabitha were the only guests at the quasi-empty 1909 hotel, and the entire book came to him when staying in room 217). Ask the in-house ghost expert about Room 418.
Dia de los Muertos, Mexico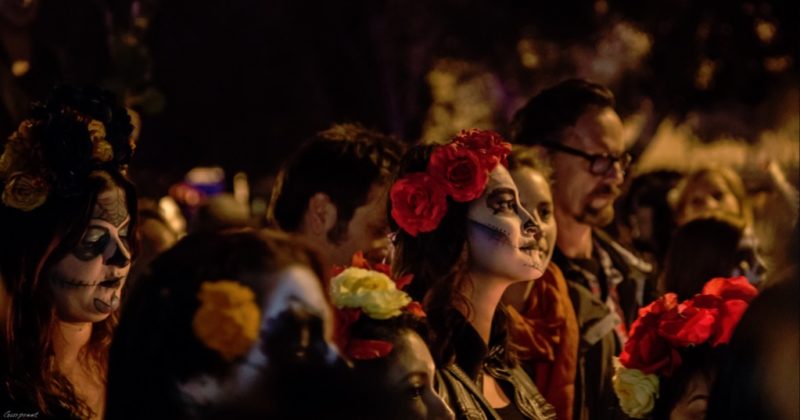 Although seemingly similar to Halloween and occurring at the same time of year, Mexico's Day of the Dead (Nov. 1 and 2) is a celebration of the dead, where ancestors who have passed away are honored and their spirits are invited back for a visit. This is quite different from Halloween, which is largely comprised of horror and the over-consumption of candy. Although Day of the Dead (also known as Dia de los Muertos) is a festive celebration of family and a show of respect, it can still be downright frightening for those not familiar with the age-old customs that take over the entire country of Mexico. Mexico City, Puebla, Oaxaca and Merida are all ideal places to be, but the small island of Isla Janitzio in Patzcuaro Lake in the culture-rich state of Michoacan is especially known for its elaborate rituals where families participate in processions, folk dances and night chanting in cemeteries lit by torches and candlelight.
And don't forget to check out the book!
More About 1,000 Places to See Before You Die:
The world's bestselling travel book is back in a more informative, more experiential, more budget-friendly full-color edition. A #1 New York Times bestseller, 1,000 Places reinvented the idea of travel book as both wish list and practical guide. As Newsweek wrote, it "tells you what's beautiful, what's fun, and what's just unforgettable—everywhere on earth." And now the best is better. There are 600 full-color photographs. Over 200 entirely new entries, including visits to 28 countries like Lebanon, Croatia, Estonia, and Nicaragua, that were not in the original edition. There is an emphasis on experiences: an entry covers not just Positano or Ravello, but the full 30-mile stretch along the Amalfi Coast.
Every entry from the original edition has been readdressed, rewritten, and made fuller, with more suggestions for places to stay, restaurants to visit, and festivals to check out. And throughout, the book is more budget-conscious, with starred restaurants and historic hotels such as the Ritz, but also moderately priced gems that don't compromise on atmosphere or charm.
The world is calling. Time to answer.
Buy the Book
Amazon | B&N | Indiebound | Workman