"God's Own Country"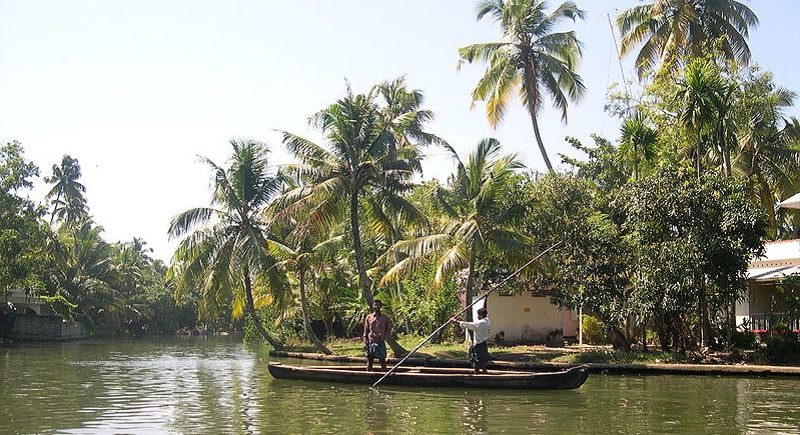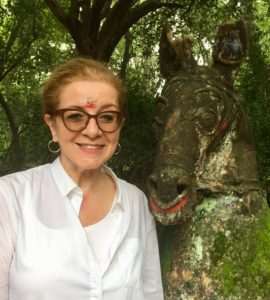 Although officially considered the gateway to South India, frenetic and in-your-face Mumbai is light-years away from Kerala, the southwestern-most point of the subcontinent that I recently explored.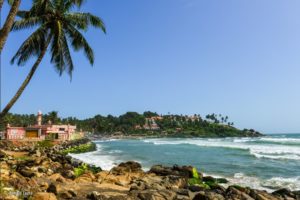 Best known for its beaches, vast lazy backwaters, wild-life sanctuaries, and cool hill stations carpeted with tea and coffee plantations, Kerala provides a soul-stirring experience with vibrant, colorful cities striking for their rich legacies of colonial eras and the many long-gone civilizations before them. (It's no surprise that the Portuguese, Dutch, French, and British all wanted their share of this legendary corner of Asia.) Kerala is well known for its tasty, spice-laden cuisine that is deliciously distinctive with European influences and inhabitants that are cultured and openly friendly. Self-proclaimed as "God's Own Country," Kerala has captured the foreigner's fancy since Vasco da Gama first landed here drawn by tales of the coveted black pepper and wealth of spices that Columbus—and others—sought but never found.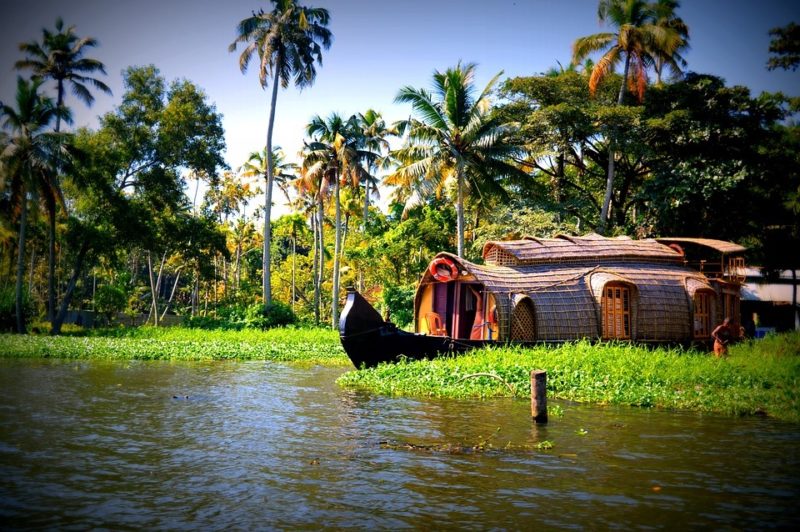 Kerala sits south of Goa, the coastal state that early backpackers and rave revelers—and today's young millennial escapees from Mumbai—put on the map. Long and slender, with 600 km of its own tropical Malabar Coast lapped by the Arabian Sea, Kerala's golden-sand beaches at Kovalam and Varkala have grown in popularity, but its attractions extend far beyond.
Many travelers opt for the South as their first trip to India with its promise of a gentler, more relaxing, and less taxing introduction to the wonders of India. This "soft landing" is because of the state's less chaotic and quasi-serene vibe, with a highly educated and welcoming people.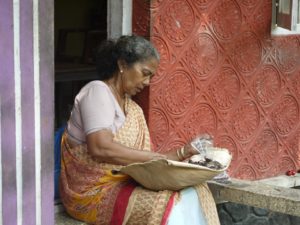 The values placed on advanced education and the arts make Kerala one of the most progressive states in Post-Independence India, with the literacy rate of its 33 million people the nation's highest. Impressive strides in tourism have attracted influencers and journalists who have heralded it as one of the country's newest hot spots. We saw extremely few non-Indian tourists during our stay and heard the American accent . . . well, never.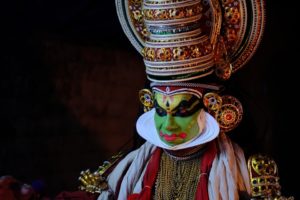 Visitors have been flocking to the port city of Kochi for centuries. Their presence is still seen (and tasted) everywhere, especially in the historic district of Fort Cochin, which is well-touristed but wonderfully atmospheric.
Kerala is the most religiously diverse state of India. With a dominant Hindu majority, the state is home to the greatest concentration of Catholics in the country, thanks to both the early Portuguese presence and Saint Thomas the Apostle who preceded them in the 1st century. Jew Town is Kochi's bustling bazaar district with a pedestrian Synagogue Lane. It is lined with Muslim-owned shops selling spices and Judaica, and leads to the Paradesi Synagogue built in 1568, the only one of seven still in use. Today only six Paradesi Jews remain, and we stopped in Sarah Cohen's store to say hello. At 90-something, she spends her day at the window with her weathered prayer book in her lap. Our multicultural day was topped off with an evening at the Kerala Kathakali Dance Centre, which celebrates this dramatic art form of elaborate gestures and facial expressions, make-up, and costume.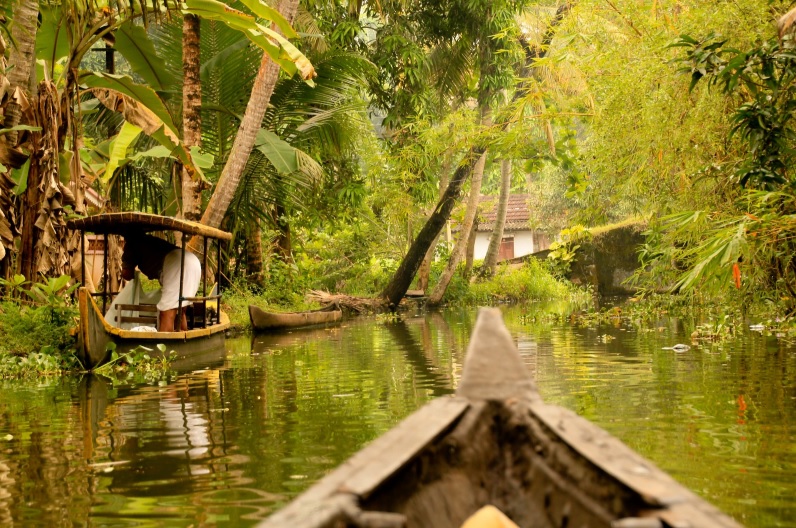 For the peace and quiet for which Kerala is renowned, we headed out of Kochi in the direction of Alleppey , where our comfortable rice barge–inspired houseboat—and dozens of others on standby—awaited (canoes can manage the narrower canals). Accommodating both couples and small groups, these "kettuvallam" houseboats can be booked for a day or longer to float through Kerala's famous tangle of backwaters that runs parallel to the coastline. More than 40 rivers drain into the sea creating lakes, lagoons, channels, and 600 miles of vegetation- and palm-lined waterways that feel like a world apart from the usual clamor of India. It is a lusciously green landscape, where stuck-in-time villages slip by, many accessible only by boat.
Some of the country's finest places to experience ancient Ayurvedic treatments can be found here, in venues both home-spun or large and professional. The age-old tradition of healing is believed to have originated in India and has long been associated with Kerala where it has become one of its important draws.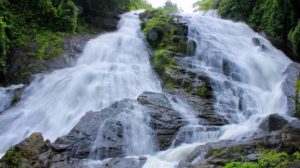 From the backwaters, it was a gorgeous ride through farm country and small villages and a few steep switchback curves that brought us up into the densely forested Cardamom Hills of the Western Ghats mountain range. Meandering roads led us past springs and waterfalls and opened to dizzying views of breathtaking scenery. The cool, fresh air has long attracted those escaping the steamier climates below, including the British who founded what would become South India's tea-growing heartland in the late 19th century. Coffee and spice plantations also flourish in these high elevations. We stopped the car repeatedly to take in the sculpted and contoured plantations that extended as far as the eye could see.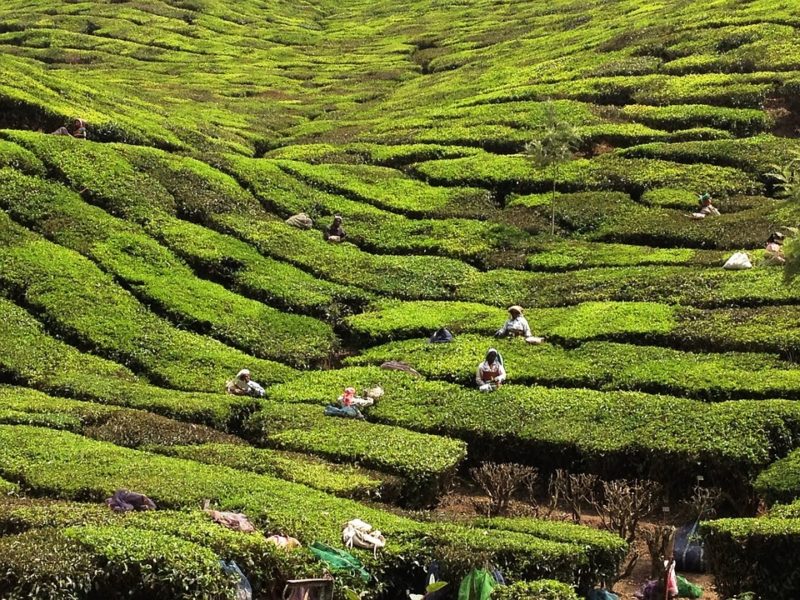 There are wonderfully remote lodgings hidden in these hills that serve as a perfect base to visit the local tea museum and plentiful spice gardens and shops. I stocked up on various teas and a heady number of spices as gifts—cardamom, cloves, cinnamon, ginger, and nutmeg and the region's historically important pepper or "Black Gold." There's no doubt my suitcase will smell like "God's Own Country" for many years to come!
Patricia traveled to Kerala and its neighboring state of Tamil Nadu with US-based ATJ (Asia Transpacific Journeys) who arranged her ground accommodations.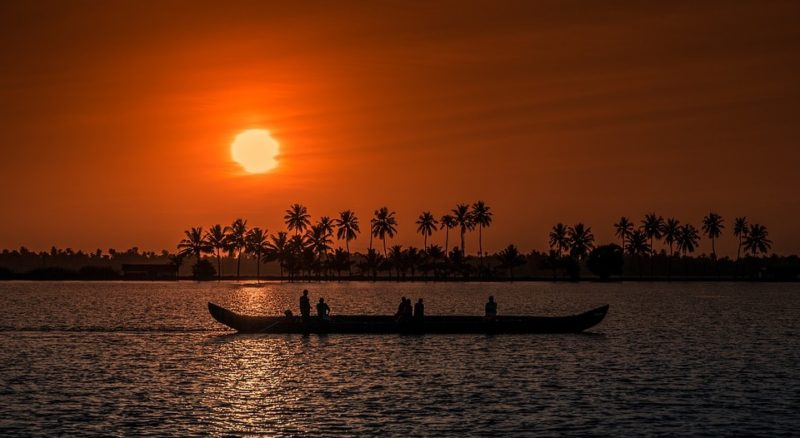 And don't forget to check out the book!
About the Book:
The world's bestselling travel book is back in a more informative, more experiential, more budget-friendly full-color edition. A #1 New York Times bestseller, 1,000 Places reinvented the idea of travel book as both wish list and practical guide. As Newsweek wrote, it "tells you what's beautiful, what's fun, and what's just unforgettable—everywhere on earth." And now the best is better. There are 600 full-color photographs. Over 200 entirely new entries, including visits to 28 countries like Lebanon, Croatia, Estonia, and Nicaragua, that were not in the original edition. There is an emphasis on experiences: an entry covers not just Positano or Ravello, but the full 30-mile stretch along the Amalfi Coast.
Every entry from the original edition has been readdressed, rewritten, and made fuller, with more suggestions for places to stay, restaurants to visit, and festivals to check out. And throughout, the book is more budget-conscious, with starred restaurants and historic hotels such as the Ritz, but also moderately priced gems that don't compromise on atmosphere or charm.
The world is calling. Time to answer.
Buy the Book
Amazon | B&N | Indiebound | Workman