5 Attractions Not to Miss

Buenos Aires is the sultry capital of Argentina, a cosmopolitan hub rising where the Pampas meet the Río de la Plata. A heady mix of Italian, French, Spanish, and other cultural influences, this vibrant, elegant city sometimes makes you wonder where you are. The rhythm is definitely Latin America, but the architecture and the gently worn glamour will have you thinking Europe.
San Telmo Antiques Market – and Tango!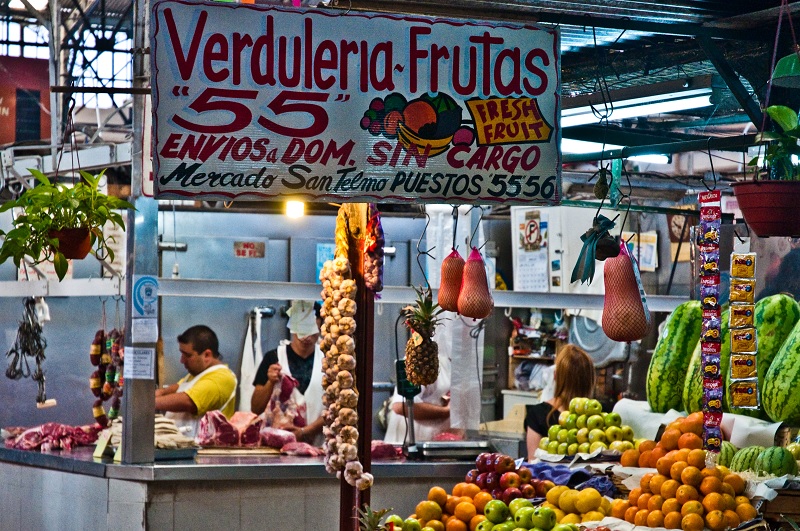 Known as the Feria de San Pedro Telmo, this Sunday only event spills out from Plaza Dorrego, the heart of San Telmo, one of Buenos Aires's oldest neighborhoods. Antiques stalls, souvenir vendors, and street performers fill the plaza and continue up and down Calle Defensa, the area's main thoroughfare, which is lined with shops, outdoor cafés and restaurants. For many the real highlights are the tango dancers who perform in a corner of the plaza, holding the crowds in thrall. If they've peaked your interest, countless tango venues around town range from professional night clubs with world-class names to small and atmospheric milongas where everyone is welcome to practice their moves well into the night.
Cemetario Recoleta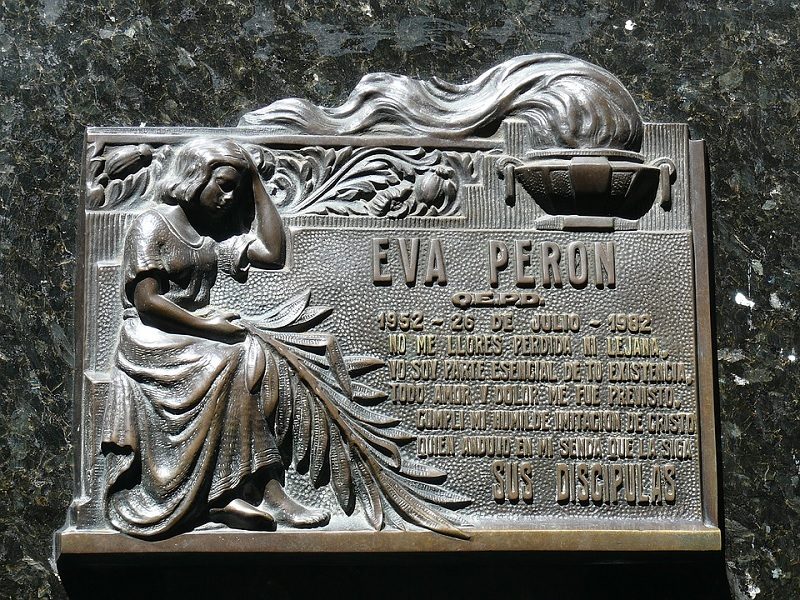 The most visited location in all of Buenos Aires, Recoleta Cemetery (which opened in 1822) is the final resting place for Argentina's elite and, with unmistakable irony, the woman most famous for challenging them: María Eva Duarte de Perón, better known to the world as Evita. Most tourists come only to catch a quick glimpse of her simple black granite tomb, covered in plaques, including one imploring Argentina not to cry for her, then head to the nearby neighborhood of Palermo, where the small Museo Evita puts her love of her people on display. The adjacent café is worth an hour of your time.
Museo de Arte Latinoamericano de Buenos Aires (Malba)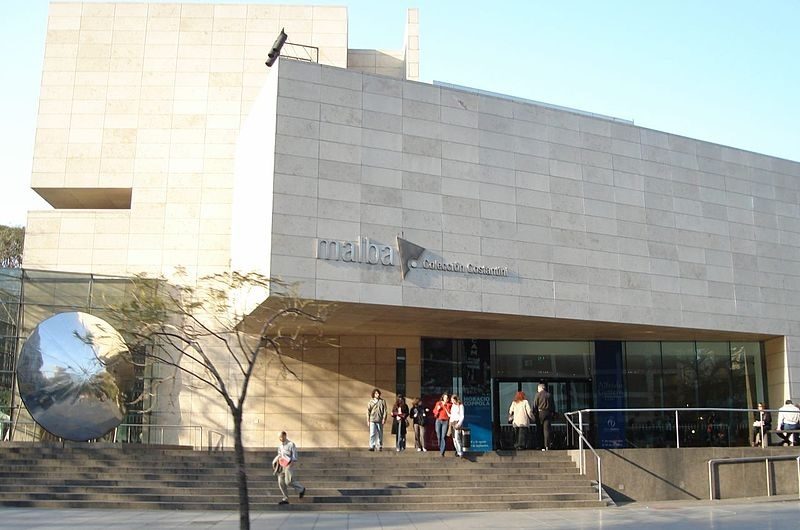 A vast, steel and-glass, light-filled space, MALBA, as it is known, is as much a work of art as anything it exhibits. Departing from the Eurocentric thrust of so many of Argentina's museums, this one is devoted to Latin American art, including works by Frida Kahlo, Diego Rivera, Antonio Siguí, Antonio Berni, and contemporary Argentine artists.
Museo Nacional de Bellas Artes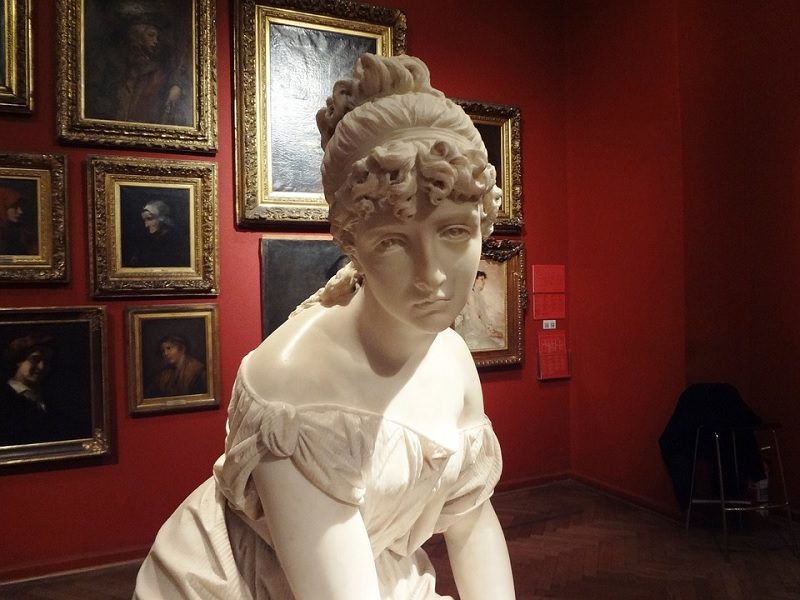 The National Fine Arts Museum has utilitarian roots—it was originally a water pumping station—but now contains the largest collection of Argentine art in the world, along with surprisingly varied holdings by European masters such as Rodin, Renoir, and Toulouse Lautrec, and a broad range of Picasso drawings. Opened in 1930, the museum reflects the tastes of the wealthy Argentines who roamed the world at the beginning of the 20th century, looking to augment their art collections and grace their stately homes.
Teatro Colón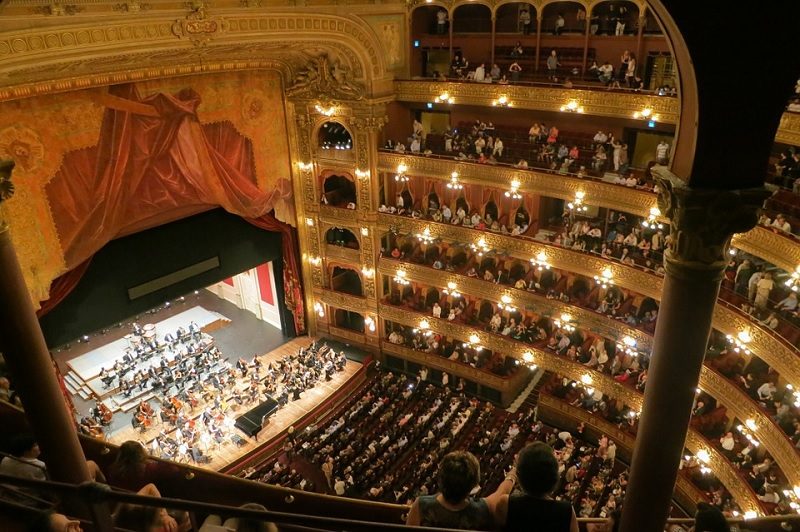 When it opened in 1908 the Teatro Colón opera house was Buenos Aires's (successful) attempt
to compete with the best of Europe. The building features abundant marble, bronze, wood carvings, and stained glass imported from Europe. The centerpiece of the main (3,000-seat) theater is an enormous chandelier hanging from a domed ceiling adorned with frescoes by Argentine artist Raúl Soldi. In 2010 architect Victor Meano completed a sumptuous renovation. But the building is merely a magnificent backdrop: Some of the world's greatest singers and performers have graced this stage, from Enrico Caruso to Maria Callas and Plácido Domingo.
And don't forget to check out the book!
About the Book:
The world's bestselling travel book is back in a more informative, more experiential, more budget-friendly full-color edition. A #1 New York Times bestseller, 1,000 Places reinvented the idea of travel book as both wish list and practical guide. As Newsweek wrote, it "tells you what's beautiful, what's fun, and what's just unforgettable—everywhere on earth." And now the best is better. There are 600 full-color photographs. Over 200 entirely new entries, including visits to 28 countries like Lebanon, Croatia, Estonia, and Nicaragua, that were not in the original edition. There is an emphasis on experiences: an entry covers not just Positano or Ravello, but the full 30-mile stretch along the Amalfi Coast.
Every entry from the original edition has been readdressed, rewritten, and made fuller, with more suggestions for places to stay, restaurants to visit, and festivals to check out. And throughout, the book is more budget-conscious, with starred restaurants and historic hotels such as the Ritz, but also moderately priced gems that don't compromise on atmosphere or charm.
The world is calling. Time to answer.
Buy the Book
Amazon | B&N | Indiebound | Workman