Excerpted from Crescent Dragonwagon's Bean by Bean. 
The brilliant Truman Capote, that ultimate demimonde insider-outsider, grew up in Monroeville, Alabama, eating this unpretentious cornbread. A classic Southern-style cornbread, this version, which appeared in my previous cookbook, The Cornbread Gospels, is unsweet (the teaspoon of sugar is only to aid the browning), free of flour, and intentionally a bit dry. That's because many Southerners use it to sop up pot likker (the juice left over from cooking greens) or to crumble directly into soupy beans or chili. People who grew up on very sweet, cake-y, Yankee-style cornbread often find it incomprehensible at first bite, but as a onetime Yankee, I can promise you the pristine purity grows on a person in a big way.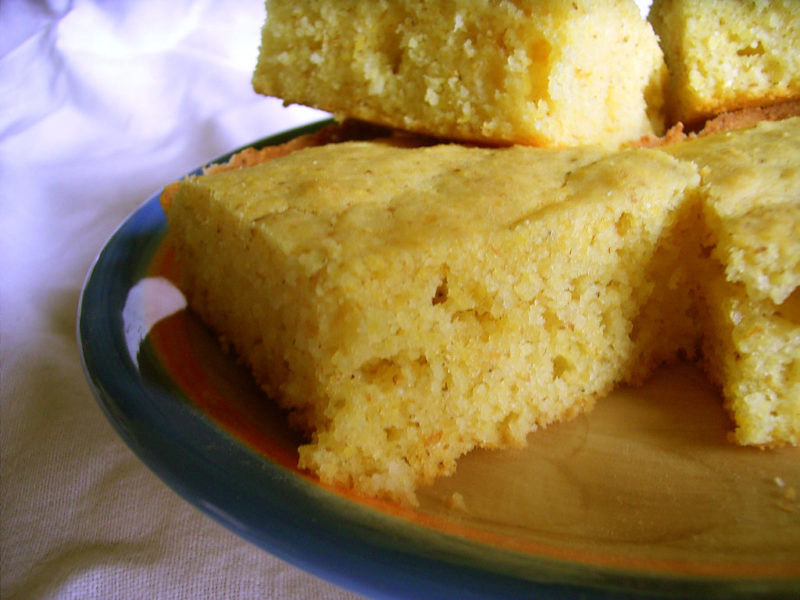 Ingredients
1 tablespoon butter or bacon drippings

2 eggs

2 cups buttermilk

1 teaspoon sugar

1 teaspoon salt

1 teaspoon baking soda

2 cups stone-ground white cornmeal
Instructions
1
Preheat the oven to 450°F.
2
Place the butter or drippings in a 10-inch cast-iron skillet, and place it in the hot oven.
3
Combine the eggs and buttermilk in a small bowl or measuring cup, whisking together well with a fork.
4
In a medium-size bowl, combine the sugar, salt, baking soda, and cornmeal, stirring well to combine.
5
Stir the egg mixture into the dry ingredients, beating just until the dry ingredients are moistened, no more.
6
Pull the skillet from the oven. It should be good and hot, with the fat sizzling. Swirl the pan to coat it. Quickly transfer the batter to the hot skillet and return the skillet to the oven.
7
Bake until the cornbread is browned and pulling away from the skillet, 20 to 25 minutes. Serve, hot, in wedges from the pan.