Our love for boss babes never ends at Workman HQ, so today we're celebrating Hillary Clinton's birth. (Does it get any more "boss babe" than being the first female presidential nominee of a major party?)
We've enlisted two awesome illustrators—Michelle Volansky, creator of the Boss Babes coloring and activity book, and Elizabeth Graeber, creator of A Field Guide to Redheads—to share their own interpretations of Hillary. Michelle explores her younger years (don't we all love to share throwbacks on birthdays?) and Elizabeth shares a portrait of Hillary today.
The best part? We're including links to printables of each drawing for you to color in yourself.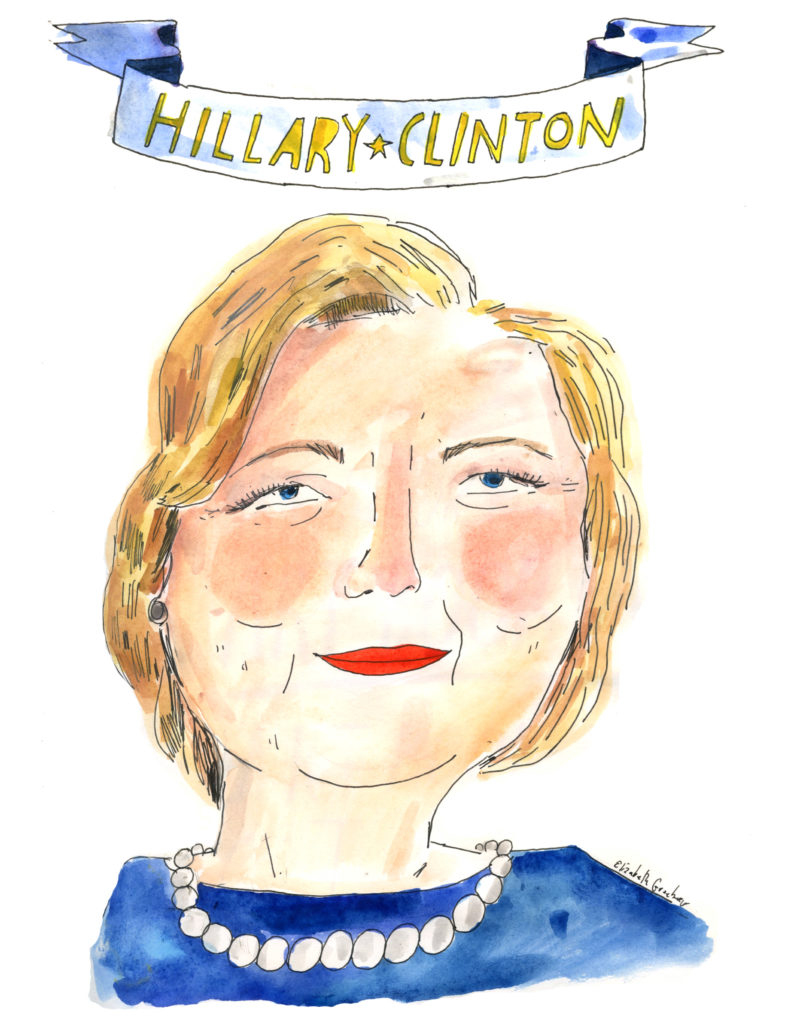 Crazy for more #BossBabes like Hillary? Take our quiz to find your inner boss babe and listen to our playlist!
Michelle Volanksy is the creator of Boss Babes: A Coloring and Activity Book for Grown-Ups—which includes a paper doll and illustration of Hillary. You can find Michelle at michellevolansky.com and on Instagram @creaturetype.
Elizabeth Graeber is the creator of A Field Guide to Redheads. You can find her at elizabethgraeber.com and on Instagram @elizabeth_draws.