Dramatic Corner of the Emerald Isle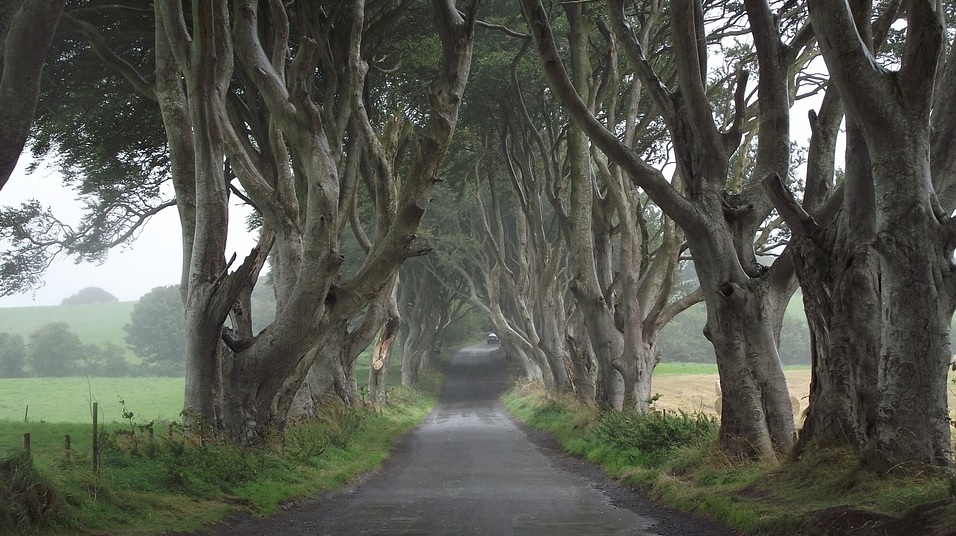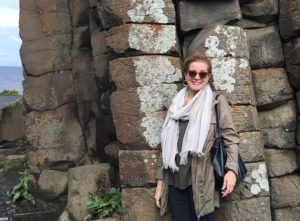 HBO's final season of Game of Thrones is keeping the spotlight on Northern Ireland these days with many scenes filmed amongst its rugged landscapes and other-worldly beauty. Visitors today can find these same timeless sights in its misty forests, mountains, haunting moorlands and abundance of castles found throughout the country's rolling countryside and along its dramatic coastline.
GOT fans—and they are legion—add to the steadily growing numbers of those coming to explore Northern Ireland. Small in size but big in soul, it is approximately the size of Connecticut and one-sixth of the island of Ireland with a population of just 1.8 million. It is made up of 6 counties (collectively called Ulster by some) and is part of the United Kingdom together with England, Scotland, and Wales. Not all that long ago visitors avoided Northern Ireland at all costs due to the ongoing "Troubles," but—following the ceasefires and peace treaties of the 1990's—those times have slowly but steadily been receding into the Irish mist.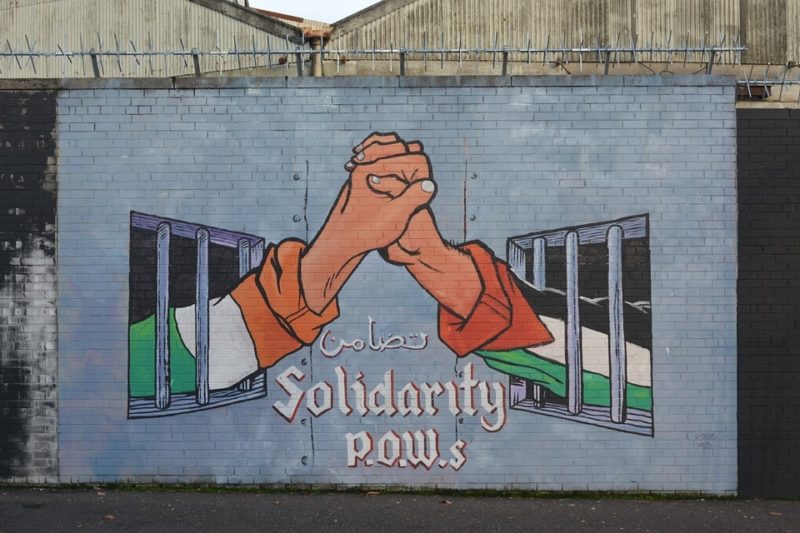 Ancestral heritage, along with the island's welcoming reputation, have always drawn many visitors—ubiquitous in both Northern Ireland and its far larger neighbor to the south, the Republic of Ireland: You can expect warm hospitality and animated pubs at every turn, where the good-time "craic" and Guinness flow.
Located as far north as Moscow, weather in the capital city of Belfast is temperate, unpredictable, and ever changing—one minute sunny and mild, the next minute cloudy and rainy (the Irish seem to love all that "liquid sunshine"—it certainly keeps things green). The NI capital is an easy 100-mile drive north of Dublin but can feel much farther.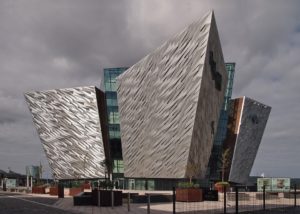 Belfast today is enjoying its renewed role as the country's economic engine. This is a city of new beginnings, good vibes, and hope, with a once-deserted city center that is a walkable showcase of restored red-brick Victorian buildings, a grand Renaissance-style city hall, and gleaming, modern shopping centers. Almost everyone makes a bee-line to Titanic Belfast, the capital city's don't-miss museum, which offers up lots of high-tech effects, personal histories about passengers and crew (only 706 of the 2,260 aboard were rescued), and trivia (such as the cost of a first-class ticket in today's dollars—more than $60,000). The 6-story museum dedicated to the world's most famous cruise liner, built on this very spot, is the anchor of the newly revitalized Titanic Quarter.
The Cathedral Quarter is the city's trendiest, where new hotels share the city's pub and flourishing food scene, which begins at the venerable Crown Liquor Saloon, built in the mid-19th century (just before the Grand Opera House went up across the street). Down an innocuous cobbled alley, the Duke of York was the go-to pub for journalists and print workers and is still a beloved institution today.
The city's forward-looking population is split somewhat evenly between its Protestant and Catholic residents. While the Troubles may be behind them, neighborhoods are still strongly sectarian but remain safe. They are compelling to visit, and "black taxi tours" take passengers through the Falls (Catholic) and Shankill (Protestant) neighborhoods, guided by drivers who are likely to make their political views clear but who welcome debate.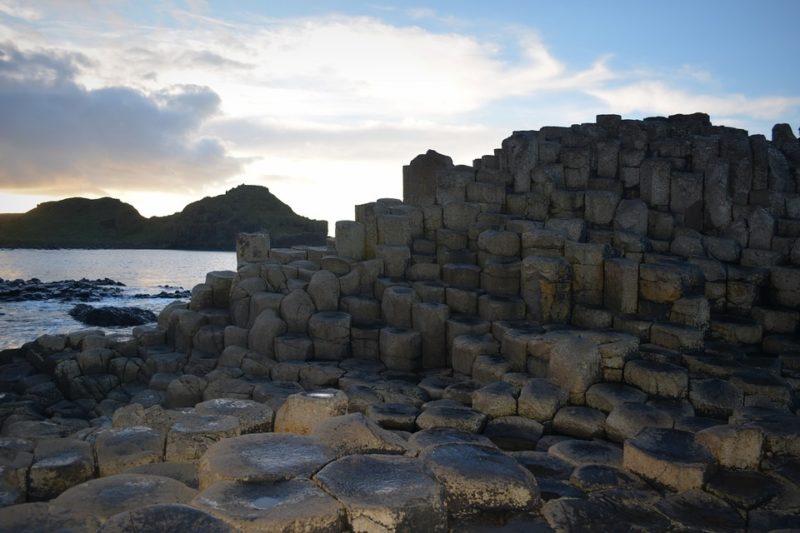 The lonely shores of the Antrim Coast are the perfect day-tripping antidote to Belfast's urban core, in particular the 5-mile-long Giant's Causeway, the country's only UNESCO World Heritage Site. It is famous for its unique honeycomb series of 40,000 basalt columns rising at staggered levels from the sea, the result of an ancient volcanic eruption—or, according to Irish myth, a path laid to Scotland by an amiable giant named Finn McCool.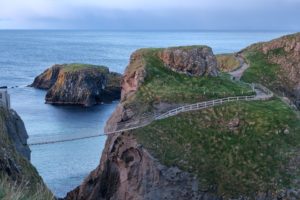 Nearby, the much-photographed Carrick-a-Rede Rope Bridge stretches across a 70-foot chasm nearly 100 feet above the churning sea, connecting the mainland to a tiny island where on a clear day you can see the island of Mull in Scotland, 17 miles away.
"Set-jetters" (aka Thronies or those on a pilgrimage of all things GOT-related, thanks to websites and organized tours) diligently find their way to the gnarled, tree-framed avenue near Ballymoney, known as the Dark Hedges (which doubled as the Kingsroad); small, peaceful Ballintoy Harbour (or Lordsport Harbour in the Iron Islands); or the turreted cliff-top ruins of Dunluce Castle (House of Greystone—also in the Iron Islands).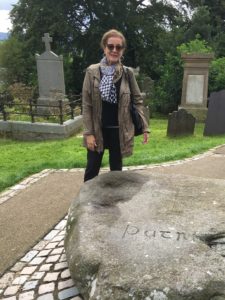 On our way back to the Dublin airport, we made one final and special detour to the simple (alleged) grave of Saint Patrick in the small town of Downpatrick. The beloved 5th-century patron saint of Ireland, and one of the most recognized saints in the world, the modest and innocent saint has probably done more for tourism to the Emerald Island than any award-winning marketing campaign or HBO series combined.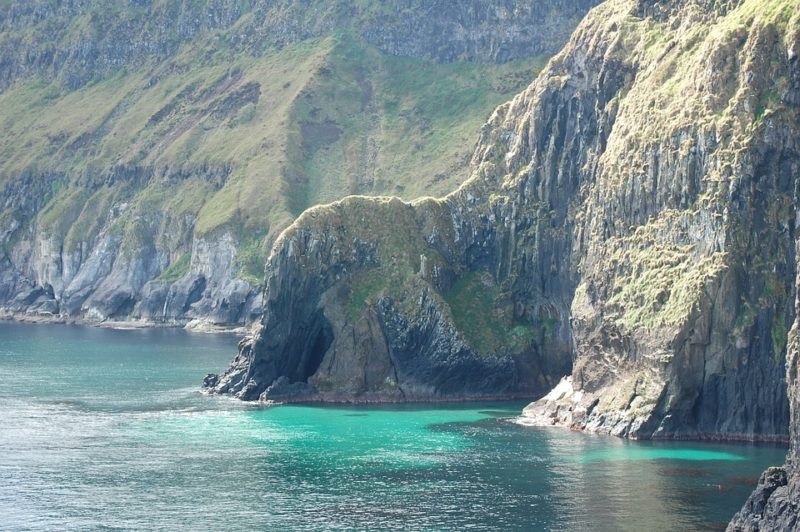 And don't forget to check out the book!
About the Book:
The world's bestselling travel book is back in a more informative, more experiential, more budget-friendly full-color edition. A #1 New York Times bestseller, 1,000 Places reinvented the idea of travel book as both wish list and practical guide. As Newsweek wrote, it "tells you what's beautiful, what's fun, and what's just unforgettable—everywhere on earth." And now the best is better. There are 600 full-color photographs. Over 200 entirely new entries, including visits to 28 countries like Lebanon, Croatia, Estonia, and Nicaragua, that were not in the original edition. There is an emphasis on experiences: an entry covers not just Positano or Ravello, but the full 30-mile stretch along the Amalfi Coast.
Every entry from the original edition has been readdressed, rewritten, and made fuller, with more suggestions for places to stay, restaurants to visit, and festivals to check out. And throughout, the book is more budget-conscious, with starred restaurants and historic hotels such as the Ritz, but also moderately priced gems that don't compromise on atmosphere or charm.
The world is calling. Time to answer.
Buy the Book
Amazon | B&N | Indiebound | Workman